Friday, March 31, 2006
Stuff Portrait Friday
Its that time again. If you don't know what SPF is head on over to
Kristine's place
for the rules. This weeks assignment:
1. Your Washer and Dryer.
2. Your Robe (if you don't have one of these wait, how can you live without a robe? NO ONE should ever have to live life without a robe! GO BUY ONE!)
3. A flower (it's supposta be spring remember?)
So here you go.....
Washer & Dryer - this are the one's currently in use
Now is seems that every time I move I always end up with an extra washer/dryer. So here is a set that came with this house (but is hanging out in the garage):
My Robe:
Yes, it ratty and old but its soft and comfy
A Flower:
Ok, it might be spring where you live I live in (say it with me people) Minnefreakinsota!! So unless I go out and buy them, I do not have any flowers. So, I improvised and took a picture of a flower candle holder that I have.
Did ya play....tell me tell me I wanna see!
Posted by

Wendy aka Cheeky :: 8:23 AM :: 30 Singing with Cheeky



Sing with Cheeky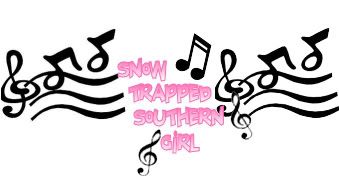 Thursday, March 30, 2006
Music to my ears

No, it wasn't that Lisa got the boot last night on American Idol (if you ask me it could of been almost anyone) but rather it was the beautiful sound that I woke up to this morning. The rolling sound of thunder! Today we will be having thunderstorms off an on. Yippeee!! No, I am not drinking this early in the morning. I am happy about this for a number of reasons.

First, if there is thunder and rain that means its NOT SNOWING. Secondly, and most importantly, I LOVE a good storm. I always have. Even as a kid I would sit at my window watching ferocious storms and mom would pull me away and I would go right back. One of my dream vacations would be to go storm chasing...how cool would that be? (yes, I am a closet meterologist..my secret is out) And its yet another reason that I loved being in Charleston so much. In the summer, we would have wonderfully powerful afternoon thunderstorms. And there were always hurricanes in the late summer early fall. Now don't get me wrong, I don't like that people get hurt or killed in hurricanes, I don't like the destruction involved, and I don't like that the stores run out of essential items (milk, bread, water, batteries, etc.) and when its time to get out - you just get out(so please no Katrina comments)....but I like to track these storms and watch the marvel and strength of good ol mother nature. It makes you appreciate the world around you that much more.

So today, Cheeky is happy....Listening to the low rumble outside her window.
Posted by

Wendy aka Cheeky :: 9:27 AM :: 3 Singing with Cheeky



Sing with Cheeky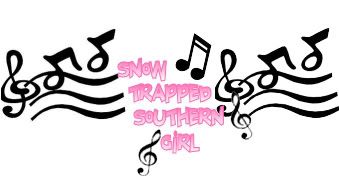 Wednesday, March 29, 2006
It was sooooo bad...

American Idol last night was just plain bad. None of the contestants were on their game. And the song choice...ugh bad bad bad. There were several times I just had to walk away. Who is going home tonight? Well, quite frankly it could be any of them....this will be a toss up week.

The saving grace was a new episode of House so the night's viewing was not a total bust!
Posted by

Wendy aka Cheeky :: 7:52 AM :: 4 Singing with Cheeky



Sing with Cheeky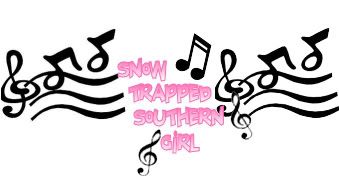 Monday, March 27, 2006
I love to see kids earning their keep....

Today, the kids are out of school. Usually this means a day of doing basically nothing except watching TV, eating and driving mom crazy. Not today.....the man child has discovered that if he volunteers to do things around the house....he will get paid (cha ching). So yesterday, he cleaned his room extra special good (in his words) which earned him $5.....then he said....I will clean the kitchen for an extra $1. Well alrighty then....go for it! He did a great job...so he got a bonus $1.

The teenage daughter has decided that she wants some of this action too.....so today she is cleaning the hardwood floors, vacuuming the entire house (minus the upstairs bedrooms - the man child is handling that one), and helping cook dinner. Of course there is cash involved - but they work cheap. The man child has scrubbed out his bathroom, including the toilet, cleaned the mirror and is vacuuming the upstairs rooms (which he is doing now....and get this...he is whistling while he is doing it).





Both of the kids were on "poop patrol" as well. Basically it involves cleaning the back yard area that Willie uses as his own personal puppy potty. The man child said "I will do it for $20....hmmm....then the teenage daughter outbid him....."I will do it for $5" she said - DEAL!

I see how his could be used to my advantage.....get them into a bidding war and then say....."deal? or no deal?"
Posted by

Wendy aka Cheeky :: 2:24 PM :: 5 Singing with Cheeky



Sing with Cheeky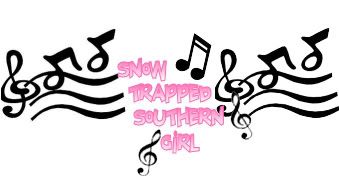 Thursday, March 23, 2006
Going Commando....

For those of you that don't know much about me I stay at home during the day. However, not only do I have those lovely household duties that we all have (and if you think they get done all regularly - think again) but I also do contract recruiting work for my former company in Charleston, SC and sell on eBay. Some days are busier than others (like today for example is going to be a day from hell - 7 hour long back to back interviews plus more things on top of that). So since I work from home, I find that many days I tend to work half the day in my PJ's or my favorite "lounge around the house" pants (that are made from t-shirt material and are way too big) and a t-shirt that is way too big. I am comfy that way. I have also found that recently at least 3 out of 5 days I go commando - I can't believe how comfortable it is. I just started doing this about 2 months ago on a regular basis. Now I can never imagine going commando in public or even in jeans but in my lounge pants - oh yeah! Am I weird, or do others out there in blogger land do this too and I am just becoming enlightened??
Posted by

Wendy aka Cheeky :: 7:47 AM :: 5 Singing with Cheeky



Sing with Cheeky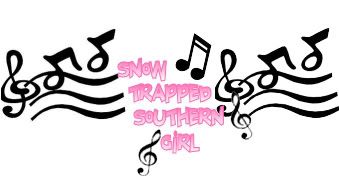 Wednesday, March 22, 2006
Na na na na hey hey hey ....goodbye...



Well Chicken Little it seems your time has come. Don't get me wrong, I like you as a person dude but this competition is not for you......wish you luck and success in your life.
Posted by

Wendy aka Cheeky :: 9:42 PM :: 1 Singing with Cheeky



Sing with Cheeky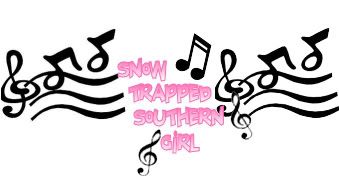 News Flash!

Duncan has arrived....don't have specifics other than an emergency C-section during delivery....Mom and Baby are fine......more to come....

I need to just hop a plane NOW and get down there......
Posted by

Wendy aka Cheeky :: 8:27 AM :: 2 Singing with Cheeky



Sing with Cheeky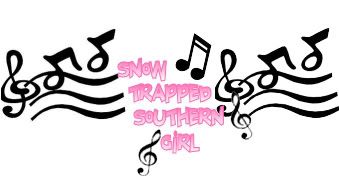 I just have to watch every week

Well another Tuesday and another night of sitting in front of the tube watching American Idol. This weeks genre: the 50's.

Mandisa: In the words of Simon "absolutely loved it". I also agree with Randy you set the bar for the night. Girl you were just GREAT!

Bucky: Dude, you are one true redneck from NC (and I can say that cause I was born and raised in NC and I am a redneck too - if you no me IRL you know what I mean). You have got to do something with that hair!! The performance was "ok" until the last note - not sure this genre is for you - you should stay with southern rock - that is what you are good at.

Paris: Fabulous song choice, one of my all time favorites - girl you got some pipes but not as good as I expected from you. But even though you can really sing, you need to take some speech lessons cause that cutesy little voice is getting on my nerves.

Chris: Johnny Cash is one of my heroes (even before my man Joaquin played him in the movie) - Dude you Rock!! This was a GREAT version of Walk the line. I love how you make each song your own. I do agree with the judges that this wasn't the best vocals this week but I still think you are safe (hey we all have off nights) still love ya dude.

Katherine: Lose the attitude chick! Yeah tick off the judges BEFORE you sing - smart move especially when you don't sing that well. You are just "so-so" for me. I had trouble getting past the attitude.

Taylor: LOVE YA LOVE YA LOVE YA... you have so much fun when you are performing

Lisa: Was it me or were you 1/2 a beat off on some of the lyrics? Sweetie you were in the bottom 3 last week and I think you will be there again this week.

Chicken Little (aka Kevin): Its time to go home - have to admit better than last week but DUDE NO STAGE PRESENCE.

Elliot: Never really been a fan of yours - umm still not

Kellie - Patsy Cline? brave choice girl. Too much makeup - you are a cutie so don't go all hookie on me. Otherwise pretty good - but for crying out loud girl get a brain!!

Pretty Boy (aka Ace): You are just a Chris poser trying to make the song yours - dude, it didn't work. Didn't like it at all. You will probably make it another week but I would put you back in the bottom 3 again this week.
Posted by

Wendy aka Cheeky :: 7:49 AM :: 1 Singing with Cheeky



Sing with Cheeky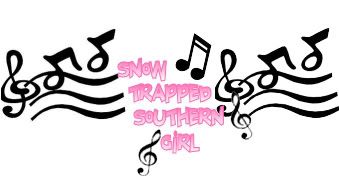 Baby Alert - Baby Alert...we interrupt this blog for an important announcement

Dateline Charleston, SC - We have just received an important breaking news flash....Mommy K is now in labor as we speak.....went to the hospital at 3AM this morning and as of 7:30a things are moving along well.....Duncan will be making his debut today....Woohoo
Posted by

Wendy aka Cheeky :: 7:28 AM :: 2 Singing with Cheeky



Sing with Cheeky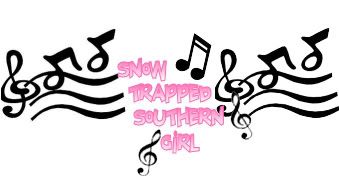 Tuesday, March 21, 2006
I crack myself up sometimes


This is the funniest thing......oh the things I do to entertain myself....
Posted by

Wendy aka Cheeky :: 9:33 AM :: 3 Singing with Cheeky



Sing with Cheeky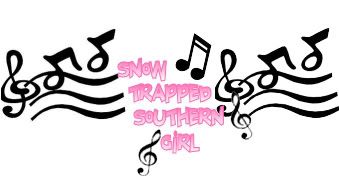 Monday, March 20, 2006
Can't believe I did it so fast....

In the past week I have read two books cover to cover. The first one - The DaVinci Code - I read in one day. I couldn't put it down. I stayed up until 1am reading it. Then, a friend of mine recommended Angels and Demons by the same author. And while I didn't read it in one sitting, it only took me a couple of days. I just completed it this morning and I have to say I have thoroughly enjoyed both of these books.

I wanted to read the DaVinci Code before the movie came out. I hate seeing the movie first then reading the book. I really hope the movie stays true to the book, because it was really good. When I started reading Angels and Demons, I thought "oh I have this author figured out, I know his tricks" but I was wrong and it wasn't until the very end that it all came to light (no pun intended - if you have read the book, you know what I mean here). The author took you down a path where you thought you had it figured out and then there was the twist. I love it when that happens in books and in movies.

Now I am debating if I should read another book by this author or try something new. But I am really looking forward to seeing the movie.
Posted by

Wendy aka Cheeky :: 11:49 AM :: 6 Singing with Cheeky



Sing with Cheeky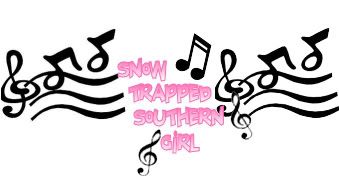 Ahhhhhhh.....Finally Relaxation

Saturday was a day of pure indulgence. I spent almost 7 hours being pampered at Rocco Altobelli. Facial, full body massage, food, hair (I can't believe I let them cut several inches off - but it looks great!), manicure, pedicure, and a goodie bag to take home. If you EVER get a chance to indulge yourself - a day spa is the way to go.

Now, I am not a girly girl, but I am picky about a few things and if you know me IRL then you know I have to have good nails (not necessarily long but at least manicured) and you absolutely positively cannot wear sandals without a proper pedicure. I have to say I LOVE my nails. They gave the best manicure/pedicure I have ever had. And the color - wow - its called Romeo and Juliet by OPI. Its dark and beautiful (I am not usually one to wear such dark colors - but this is nice).

Yes, it was an expensive indulgence but one that I intend to repeat.
Posted by

Wendy aka Cheeky :: 11:37 AM :: 3 Singing with Cheeky



Sing with Cheeky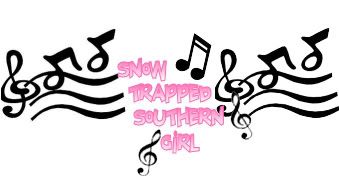 Friday, March 17, 2006
SPF - Brought to you by the letter C

Here we are at another SPF. If you don't know what SPF is head on over to Kristine's place for the rules. This week SPF is brought to you by the letter C - your coat, your couch, and your candle(s).

This is just one of my coats - my favorite - black leather trench! Now I live in Minnefreakinsota so of course its too cold to wear it now so it just hangs there in the closet all alone....sigh...





















This is my couch in the family room. I have a love/hate relationship with this couch. Its massive, soft, and worn in just right. And when you sit on it, you sink in and its wonderfully comfortable. It annoys me that I have to constantly push the bottom cushions back in all the time because they mysteriously inch their way out through out the day. (oh yeah - that would be the teenage daughter's computer in the back ground.....have to keep an eye on the kiddies ya know?)

















This is just one of the many many many candles that I have in the house. This one is the scent of the week - Ocean. Plus it matches the big blue accent wall that I have in my kitchen!
















So once again, a little glimpse into Cheeky's world brought to you by SPF! Did ya play?? Did ya huh did ya?
Posted by

Wendy aka Cheeky :: 1:18 PM :: 13 Singing with Cheeky



Sing with Cheeky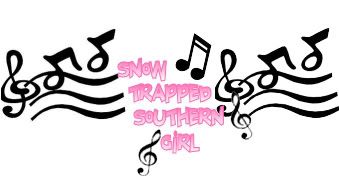 Thursday, March 16, 2006
Way to go Sissy! You Rock!














This post is in honor of the teenage daughter. While she is only in the eighth grade she found out yesterday that she will be playing softball for the highschool. That's right - my girl made the team!! Now what does this mean for me - early morning practices (6am!), after-school practices, fund raisers (anybody want to buy tickets to see the Minnesota Twins play the Yankees? come on you know you want to go), uniform purchases (including practice uniforms), I will whine and moan about it (cause that is what I do) but in the end I will get to see my girl play ball and have a great time doing it! So look out - there will be lots of pictures in weeks to come (hope you are a softball fan).






Oh and in case you are wondering - the top pic is a recent self portrait of the teenage daughter that she put on her myspace. And yes I have more attractive photos of her - I thought this one was funny.
Posted by

Wendy aka Cheeky :: 10:35 AM :: 3 Singing with Cheeky



Sing with Cheeky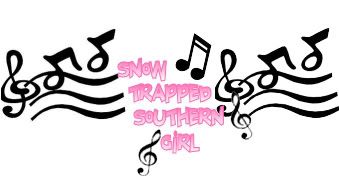 Wednesday, March 15, 2006
Thoughts on American Idol (yes I am hooked)

I have to say the group of candidates this year is really good. And I am pleased to see that the south is so well represented this season. I am actually enjoying watching this group of kids. I absolutely adore watching Taylor (and please please please don't change your hair - dude take a stand). Chris - Dude you rock! Bucky - what is up with that hair last night? Did ya get in a fight with the curling iron? I think the curling iron won. Ace - you are a pretty boy and yeah you can sing - but Chris beat you out. Kevin - I just think its time you go (unless you get the sympathy vote). Paris - girl you are good but you are starting to get on my nerves. Kellie - you are cute but lose the ditzy blonde routine. The others are ok - but I have to admit I want the final two to be Chris and Taylor (and I think Chris deserves to win). I reserve the right to change my views after each weeks show!

Do you watch? Agree or disagree? Tell me what you think.
Posted by

Wendy aka Cheeky :: 11:03 AM :: 4 Singing with Cheeky



Sing with Cheeky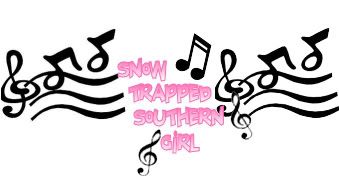 Monday, March 13, 2006
Meet Lafawnduh














I am pleased to introduce you to the newest member of my family - a beautiful Himalayan kitty named Lafawnduh (actually her name was Belle but the kids decided that she should be Lafawnduh). She comes from the Humane Society and is approximately 2yrs old. She is still shy and spends a lot of time hiding but we have only had her since Saturday. Thank goodness she was already declawed because she has been whacking on Willie's (the dog) head fairly regularly.

















He is just curious and comes up to her too fast for her liking so she slaps him a good one every now and then. I think she is starting to tolerate him a little more.
Posted by

Wendy aka Cheeky :: 1:43 PM :: 7 Singing with Cheeky



Sing with Cheeky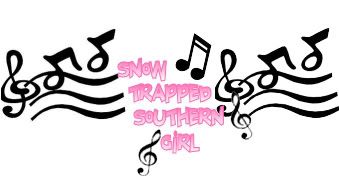 Monday, March 06, 2006
Mommy K - I miss you girl! This one is for you

This post was going to be completely different but after reading TKW and Dallas K's posts I realized how much I still miss my friends in SC. The meds are kicking in so I am not as depressed and I have stopped sobbing every 5 seconds but I miss my friends - and today Mommy K - I am missing you.

I met Mommy K when we were in elementary school in NC and we went all the way through high school together. Imagine my surprise that the I found out she was in Charleston when I moved back there. We hooked up and it was just like we were in high school again. I call her Mommy K because she is preggo with her first baby and gonna pop any day now. I am sad because I wanted to be there for her. I am sad because the teenage daughter was going to be the instant baby sitter for her.

But today I am sad because I finally have my scrapbooking room all ready to go....and sitting down there scrapping by myself is just sad. I miss our "panty party" weekends where Mommy K would come and stay the night and we would spend the nights scrapping, talking, and basically giggling like we were school girls.

Yes, I know, I am going back home in a few weeks to see her (after the baby Duncan is here) but right now I am missing her a lot. All I can say is thank goodness for cell phones with unlimited minutes!

So Mommy K - this shout out is for you girl! I love ya and miss ya and I can't wait to come see ya!
Posted by

Wendy aka Cheeky :: 11:17 AM :: 6 Singing with Cheeky



Sing with Cheeky