Wednesday, January 31, 2007
Memories of the Man Child
So yesterday turned out to be a hang out around the house day. BIL wasn't feeling very well at all. Sis got rested up and I worked most of the day. For dinner we decided to head to B-dubs for .35 cent wing night! BIL stayed home and the teenage daughter went to the highschool hockey game. We played some trivia (I got my bootay beat ya'll - it wasn't pretty). So in between questions I had to run for a potty break (tmi?) and when I got back my sister asked me - "is the man child still afraid of auto flushers?" I said "well he is too old for me to take him so I don't know". Then we asked the man child and he said "Yes!" When he was younger, the man child refused, I mean would hold his bladder until it exploded - refused to go potty in a toilet with an auto flusher. They totally creeped him out. It made for using the bathroom outside of anywhere but a house very difficult. And if he had to do something else -forget about it - it wasn't not happening. He would wait (sometimes in agony) until he got home. So we laughed remembereing about that.
Then she said she remembered one time that he said something to her that she won't forget. See, the man child is a boob man. Always has been, and I guess always will be. Even when I stopped nursing he was always trying to cop a feel and staring at them. Well, I have told ya'll before, I am not lacking in that department. My sister on the other hand, well she ain't got what I got. So, the man child is about 3ish or so and we are living in NC. My sister takes him shopping and he is in the buggy (ok shopping cart for those of you not from the south) and he had a habit of reaching out and grabbing two handfuls and saying really loud "boobies boobies!" while riding. Well, he did it to her and apparently he said "yours aren't as fluffy as my mommy's" ...yep...that's my boy.
So today, if BIL is feeling better I think we are headed to the winter carnival. We have a serious cold spell coming in and well if we wait until the weekend I hear the windchill is gonna be something like 20-30 below - I ain't going outside in that - I will go to the casino instead!
Posted by

Wendy aka Cheeky :: 8:09 AM :: 11 Singing with Cheeky



Sing with Cheeky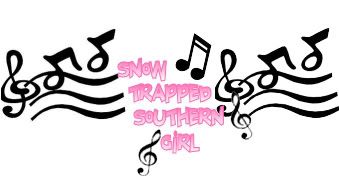 Tuesday, January 30, 2007
Took the SIS and the B-I-L to the MOA

Yesterday after putting in a half day of work, I took my sis and bil to the MOA! I need new shoes cause after a day of walking my feet and back ached. I mean seriously, I am not THAT old yet. They bought a few little things. I went to Archivers of course and bought the stuff to do some more cards (and I think I might have the design for this year's Christmas card....but it is early so I may get more ideas along the way...I am such a junkie...I might need an intervention). I went into a really cool bead store too...I think I might get Shell to educate me in making jewelry...told ya - I am a junkie. Also, went to the Hallmark store (thought about you Jen and racked up! Bought lots of cards and things for my adopted soldier and for others as well. OH and I got something really cool for the teenage daughter because it was on sale. I would put up a pic but she reads this from time to tims so....I am just gonna make her wait...hehe.

Sis was a little shocked at the sticker price of a t-shirt (just a plain red one) at Bloomingdales - ummm it was something like $129 on sale...so ummm she let that one pass.

Got home and had tacos for dinner....I love taco night! After cleaning up (ok so after Mr. Cheeky and the teenage daughter cleaned up) we played a couple rounds of golf (the card game) before our shows came on....the men folk watched 24 while I watched Heroes (I heart Heroes did I tell you that?).

Not sure what today's activities will be. Haven't made it to the Winter Carnival yet...its just so flippin cold....brrrr....BUT I did buy some silky long johns last Sunday from Cabelas....now those are nice!

Cheeky who is singing....

All the leaves are brown
And the sky is grey
I went for a walk
On a winter's day
I'd be safe and warm
If I was in L.A.
California (ok this should be Charleston but there are too many syllables) dreamin'
On such a winter's day
Posted by

Wendy aka Cheeky :: 9:06 AM :: 7 Singing with Cheeky



Sing with Cheeky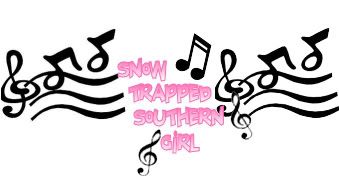 Monday, January 29, 2007
Cinnamon Buns and First Class

I am not a stranger to traveling. Ya'll know that by now. Even before I moved here and started traveling to C-town, I had a job that was almost 100% travel. I used to work at an airport, I know the in's and out's and how to work a system. OR I should say, I used to. As the airlines keep losing money, its harder to get a gate agent to upgrade you just because you are nice. Not.This.Trip. On my way to C-town, there were not very many people checking in at the time and the agent and I struck up a conversation. Really nice guy (which at an airport is refreshing). We chatted a while and I said something about coach being so full and how that was so uncomfortable, blah blah blah...and then next thing you know, I am in first class (OK so with this airline its business class but still has the big seat and free drinks). Very nice.

On the way back this Saturday, it was early, real early, like before the butt crack of dawn early. The Sis and brother in law are with me. The sis and I are sitting there enjoying our Cinnabon (she had the bun I had a foo foo coffee - I know just as many calories so just shut it). The flight crew arrives and the gate agent is MIA. The Captian sits down beside my sister and starts eyeballing her cinnabon. He was a hoot. Very friendly and funny. The rest of the crew arrives. They are all cracking me up. Not snotty like some of the other airlines. So we all sit there a while crackin jokes and being funny. Then they get on board and start doing their thing. I look over at my sister and said "I like him (the Captain), I am gonna go buy him a Cinnabon". And so when we started to board I asked the flight attendant to give it to him. No sooner than we got in our seats back in coach, the flight attendant came and got us and said - The Captain said ya'll can move on up to the front" - Wooohooo! So up we go. We had a layover at Midway in Chicago. We were gonna be on the same plane but with a different crew. Bummer. So we get off the plane, grab a potty break and a snack then back on we go. Then we are in the back again and here comes the Co-Captain, and says, nope, ya'll are coming back up!" Yep, we were sitting up front again. Before the flight takes off, the first Captain comes back and says to us, "Bet you didn't know a Cinnabon would get you this much". I think we really impressed him because he kept talking about it to the new flight attendants.

That is one of the best airline experiences I have ever had. This is my first experience with this airline and I have to say overall I am very pleased. New planes, very friendly (on the way to C-town too), not snotty at all, very reasonably priced. I think I will be flying them again -they have made the skys friendly again.

Cheeky- who saw Bob Segar on the morning show yesterday and now keeps singing.....

I think I'm going to Katmandu,
that's really, really where I'm going to.
If I ever get out of here,
that's what I'm gonna do.

K-K-K-K-K-Katmandu,
I think that's where I'm going to.
If I ever get out of here,
I'm going to Katmandu.
Posted by

Wendy aka Cheeky :: 9:55 AM :: 9 Singing with Cheeky



Sing with Cheeky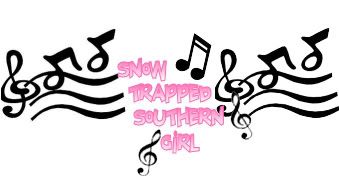 Thursday, January 25, 2007
Reunited and it feels so good......

So, today is my last day in Charleston. I have been extremely busy at work and trying to fit in social time with friends after work. I have to say it was really nice to come in to the building and have people smile because they are genuinely happy to see you. That sort of thing is good for the soul. It also makes you realize what you are missing as well. BUT I am bound and determined NOT to get all depressed about heading back up to Minnefreakinsota!

Had a GREAT time last night with the girls and my fashion stylist (Mommy K's hubby - he went shopping with us on Sunday and that man can pick out some clothes so next trip he is coming shopping with me! He says and I quote "I just know what looks good on women" Amen to that!). A pitcher of margaritas, some guac and queso dip...serious mexican food....ahhh.....we had a BLAST!

So tomorrow morning I am heading back up to NC to visit with the parents, and eat at one of my all time favorite places. BUT here is the really fun part, while down here this week, I connected with an old highschool buddy on myspace (yep Kelly I am calling you out), so he, his wife, and a possibly a few other friends from school are gonna go to the local pizza joint where we all used to hang out and well.... hang out again! Cool huh? I haven't seen these people in FOREVER (being as how I missed my 15 year reunion cause I was moving but we won't go into that now...I am in a good mood...LOL)

I will hopefully get some pics but won't be able to post them until the weekend. My sister, her hubs and I are getting up at the butt crack of dawn on Saturday to head back to MN. Just in time for the winter carnival.

Cheeky - who just can't sing today because she is still embarrassed over the poor people on AI last night....the first one just cracked my butt up....that last one....there are no words......
Posted by

Wendy aka Cheeky :: 8:46 AM :: 10 Singing with Cheeky



Sing with Cheeky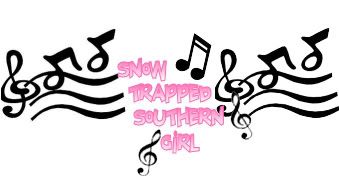 Tuesday, January 23, 2007
Hidden Talents

Last night as I was watching Heroes....I heart Heroes....I started thinking, what sort of hidden talents do people have that their friends and/or family may or may not know about? It can be from the simple stuff like rolling your tongue (which by the way I can't do) to something more complex. I have a few hidden talents, some that are fun and others that are just down right scary. For instance, I have very nimble toes....I can pick things up, I can pinch people (hard) with my toes. Strange...ok Freaky I know but I can do it. I also lose sleep just before someone close to me dies. I have mentioned this before on my blog I think. I have been doing it for years so when I stop sleeping I start worrying - it ALWAYS happens but I never know who it will be and sometimes if the dying process takes a while (like with a lingering illness) - I can lose sleep for a very long time. AND if people get really close to me, I start losing sleep with their loved ones are about to die. The instance whoever it is finally passes over - I can sleep again (whether I know they have died or not) FREAKY! There are others too but ya'll are already starting to think I am a freak of nature why encourage this behavior by adding more things to this list right? haha

So, what hidden talents do you have? Come on and share them...we wanna know so tell us!


Cheeky who is singing....A little Steve Miller Band....

I heat up, I can't cool down
You got me spinnin'
'Round and 'round
'Round and 'round and 'round it goes
Where it stops nobody knows

Every time you call my name
I heat up like a burnin' flame
Burnin' flame full of desire
Kiss me baby, let the fire get higher

Abra-abra-cadabra
I want to reach out and grab ya
Abra-abra-cadabra
Abracadabra
Posted by

Wendy aka Cheeky :: 9:54 AM :: 7 Singing with Cheeky



Sing with Cheeky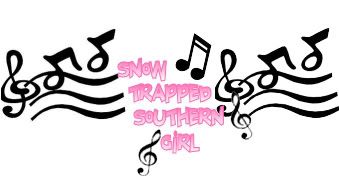 Monday, January 22, 2007
Oh yeah - Its a MONDAY...

OK, so I am in Charleston and its warm and nice and I went shopping over the weekend and everything was just peachy....until this morning. Slept great -it rained and was wonderful. Then, I get all dressed and ready for work. Its raining but not too hard. I stop by the coffee joint to get some serious go-go juice and what happens??? No sooner than I leave the coffee joint the bottom falls out and it starts pouring. OK so I just park it in the coffee joint until it lets up enough for me to run to the car. OK no biggie right? Well I get to work and BAM it happened again. I am halfway to the door and the bottom just falls out AGAIN!. So I get in, get dried, get set up and what happens? I leave my power supply to my laptop at my friend's house. So I have about 2 hours before I have to run out and go get it......UGH!
Posted by

Wendy aka Cheeky :: 8:49 AM :: 10 Singing with Cheeky



Sing with Cheeky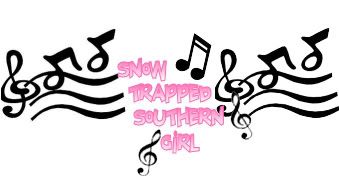 Friday, January 19, 2007
Fat Free Friday!

That's right my friend's it is fat free Friday which means ANYTHING you have today is magically fat free......including this.....




Look - its for a good cause....so its not bad for ya right???


Lots to do today. I got quite a bit of my list done yesterday. My morning meeting was pushed back a couple of hours which kinda screws up my afternoon but I will survive. Tonight its trivia at B-dubs. Did I ever tell ya that I *heart* trivia? I bought a new book for my trip - Hannibal Rising. I read the other three in the series and I have high expectations for this one. I hope I am not disappointed.

The man child is hooked on playing Diablo - which is not good cause it eats into MY Diablo time...hehe. I have a scorceress character I named "Momma" - cause she is one bad mamma jamma! He created a new character, a necromancer and named him "Moms Pet" how funny is that!

Unless anything really good happens today, my next post will be from Charleston!
Posted by

Wendy aka Cheeky :: 7:38 AM :: 12 Singing with Cheeky



Sing with Cheeky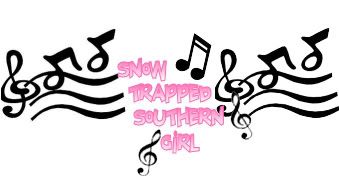 Thursday, January 18, 2007
39 Years Ago.....

These two people....





said....yep - that sounds like a good idea.....

HAPPY ANNIVERSARY MOM & DAD....enjoy your dinner at KFC or BoJangles (Mom, if it were me, I would hold out for BoJangles....but that's just me)

Love ya!! and see ya soon!
Posted by

Wendy aka Cheeky :: 1:59 PM :: 4 Singing with Cheeky



Sing with Cheeky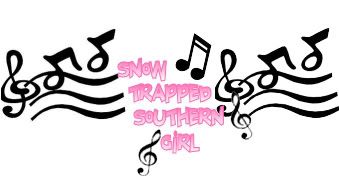 It's Thursday?.... Already??

OK so I am not ready for it to be Thursday. I have too much to do. So this weeks Thursday Thirteen will be - Thirteen things I need to do before flying out at the but crack of dawn on Saturday to head down to Charleston.

1. Laundry - why do I have to do laundry? So I can....
2. Pack - and I hear that its a little chilly down there (well its T-shirt weather for me but still....)
3. Find things to wear to an office. Working from home I wear lounge pants all day. Do I still own office clothes? Do I need to shop? hmmmmmm
4. Clean out the handbag - and pack it with all the things I will need for the plane.
5. Clean out the laptop bag then make sure all my chargers, cables, etc are packed.
6. Update and charge up the ipod.
7. NEED.A.MANICURE - not sure if I am gonna have time for that.
8. Clean up the pit I call a desk....just so I don't forget anything.
9. Make my list of things I need to get while I am down there...we are out of a few staple items that I.MUST.HAVE.
10. Confirm some appts that I have for next week.
11. Books - I need to get some books to read on the plane (any suggestions?)
12. Return the movies I rented last week so Mr. Cheeky doesn't have to.
13. Stock the house with groceries so the kids and Mr. Cheeky have plenty to eat while I am gone.

There is more....there is much more but this will get me started.

Cheeky - who in honor of the train wreck that was American Idol last night is singing .....

Don't cha wish your girlfriend was hot like me?
Don't cha wish your girlfriend was a freak like me?
Don't cha
Don't cha
Don't cha wish your girlfriend was raw like me?
Don't cha wish your girlfriend was fun like me?
Don't cha
Don't cha

Man I crack myself up......


Get the Thursday Thirteen code here!

View More Thursday Thirteen Participants
Posted by

Wendy aka Cheeky :: 8:21 AM :: 11 Singing with Cheeky



Sing with Cheeky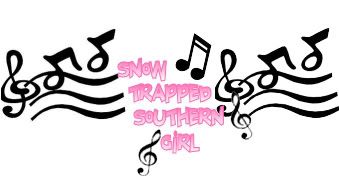 Tuesday, January 16, 2007
There are no words.......

OMG all I can say is THANK GOODNESS I am NOT from this city - I just live here. Did you see the train wreck that was American Idol? Hideous.....the cowboy from Elk River.....Elk River? You better believe I am going to every cafe to find this dude and just ask him what he was thinking? (its like 2 mins from me - we go there daily). And the very first chick that works at MOA? Yeah, don't think I won't be asking her the same thing when my sis gets here and we head out shopping...is everyone in this town tone deaf???

All I can say is AT LEAST Wednesday's night show looks like they had worse people in Seattle than here.

Oh and on a happy note....I was singing along and I asked the man child if I could go on that show he said "yes". And win? That is when he giggled and said "yes". Then I asked him was he serious and he said yes....then later I asked him again "do you really think I can sing or are you just sucking up?" And he said "yes, if I was kidding I would be laughing" (kinda like he did when he said I would win). I still think he is sucking up...hehehe
Posted by

Wendy aka Cheeky :: 10:02 PM :: 10 Singing with Cheeky



Sing with Cheeky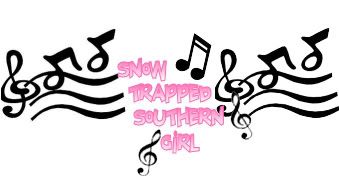 Tonight's the Night

Oh yes my friends, its time for the return of American Idol and where do you think this girl is gonna be? Yep, she is gonna have her bootay parked right in front of the TV watching every embarrassing moment. I know ya'll just can't wait for my Wednesday play by plays. They will return once we are down to the final ten and we all get to vote. So stay tuned.

I am really cold today. The current temp is MINUS 6 - yeah that's right 6 BELOW zero. Now of course we have the heat on...but it just seems to chill you to the bone when its that freakin cold.

Oh and when are the next Mom of the year nominations? I might be kicking the teenage daughter out of her room when my sis comes in BUT I am also taking her to the John Mayer concert on Feb. 13. So yeah...I want my award!

Had a nice day yesterday. Goofed off a lot. Watched the Devil wears Prada. It was ok but I was a little disappointed. I have the Illusionist that I have to watch sometime this week too. I hope its better.

Cheeky who in honor of American Idol is singing.....

Overture, curtain, lights,
This is it, the night of nights
No more rehearsing and hearsing our parts
We know every part by heart
Overture, curtain, lights
This is it, we'll hit the heights
And oh what heights we'll hit
On with the show this is it

Tonight what heights we'll hit
On with the show this is it.
Posted by

Wendy aka Cheeky :: 8:16 AM :: 12 Singing with Cheeky



Sing with Cheeky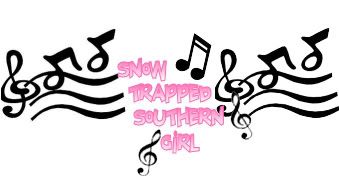 Monday, January 15, 2007
Weekend Happenings

Not much was going on this weekend which was really nice. Friday night we hit B-dubs for some wings and trivia...I *heart* trivia. Saturday I woke up to a cat staring in my face screaming at me. At 6AM!!! Seems he is just very particular and likes routine and doesn't like it when you don't get up to talk to him in the morning. I on the other hand LIKE sleeping in on Saturdays. He won that battle. Just look at this face.....




How can you be mad at that?? Well wait till he screams in your face then you will know. Or until he pulls out an entire row of a blanket you are making....ugh

Its been pretty chilly lately. Temps in the single digits and teens. Got a dusting of snow last night. The city and down south seems have gotten just a wee bit more.

Last night I broke down and finally put the electric blanket on the bed. Mr. Cheeky keeps the house at 62 at night and I was getting too cold for that and having to sleep with socks on which is not acceptable. (so take that as your warning Sis...bring your feet PJ's cause you are sleepin in the teenage daughter's room and its below ground and ummm a good 10 degrees colder than the rest of the house).

Suzanna came over yesterday and we scrapped a little. I was so proud of her. She did her first 7 pages! You go girl!!! I got 4 more done on my "pets" album.

Me and the kids have the day off today. I have a dental appt in 45 min then we are gonna just hang out and goof off and go get pretty/handsome (the kids want hair cuts). So we will do just whatever we want....cause we can!

Cheeky who is singing....some Journey cause she heard in the car yesterday and now its stuck in her head....sing with me now at the end....

You make me weak
And wanna die
Just when you
Said we'd try
Lovin', touchin', squeezin'
Each other

When I'm alone
All by myself
You're out
With someone else
Lovin', touchin', squeezin'
Each other

You're tearin' me apart
Every, every day
You're tearin' me apart
Oh what can I say?
You're tearin' me apart

It won't be long, yes
'Til you're alone
When your lover
Oh he hasn't come home
'Cause he's lovin'
He's touchin'
He's squeezin'
Another

He's tearin' you apart
Every, every day
He's tearin' you apart
Oh girl, what can you say?
He's tearin' you apart

'Cause he's lovin'
Touchin'
Another

Now, it's your turn girl, to cry

(Cheeky - Sing with me now...I wanna hear you)
Na na na na na na
Na na na na na
Na na na na na na
Na na na na na
Posted by

Wendy aka Cheeky :: 8:38 AM :: 11 Singing with Cheeky



Sing with Cheeky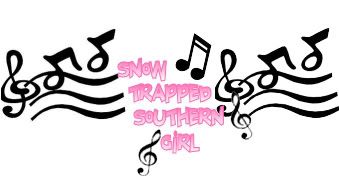 Friday, January 12, 2007
It's Finally Friday...I'm Free Again....

Lots of busy stuff this week. But first let me give you the BEFORE........






And the AFTER.....




That's right - meet Brace Face (hehe). See in the before how she is all happy and excited to get them? Well, she is hurting now and not quite so happy about it. I warned her...but noooooooooooooo. Well, she will have about 2 years of me saying "I told you so" coming her way.


The man child graduated from Gold belt to Green belt this week. We were proud. He was all serious while some of the other little kiddos were goofing around. Here he is in action before getting the green....





OK enough of the fun stuff. I have been thinking about how to write this over the week. So here goes. This week I get a call from school. The man child said something to a little girl in passing. He wasn't being malicious or calling this little girl a "bad name" just asking an innocent question, but yet they took him out of the room and to the office for it. He wasn't in "trouble" but the humilation of going to the office was enough I think. What did he say you ask? Well that's just it. He was just talking to another student in his class, a little girl and he casually asked her if she was a lesbian. (OK stop laughing....ok giggle a little...just the visualization of a little kid asking another little kid...ok stop laughing). He was overheard by the substitute and even she said he was just asking a question. Now, he doesn't even know what lesbian means. Ummm he is 8 and we just haven't had "the talk" - he is just a wee bit young for "the talk". (Let me just say right here for the record, I am open minded. I judge people based on how they treat me, my family and others. Not by the color of their skin, the country they were born in, their religious affliation or their sexual preferences. I have some great friends that are gay. Quite frankly I have a very diversified group I call friends and I have taught my kids the same thing). Once the school figured out that he really didn't know what he was saying, they were going to explain it to him but then stopped short and decided that was my place (which I am glad - that is a conversation for ME not them). But that brings me to the question, why was what he asked offensive? Isn't it a double standard to teach acceptance of differences then to call a kid out for asking a question when he was not being "ugly" about it? Would they have called him out if he asked another kid if they were Catholic or Baptist or "insert diversified word here"? I am not upset that they felt the need to make sure he wasn't being malicious or mean. I understand that and if that were the case I would definately have a different viewpoint. I guess I am just confused. So, do we accept differences but not talk about them? What do ya'll think?

Cheeky who wonders if she has just opened up a serious can of worms.....
Posted by

Wendy aka Cheeky :: 8:04 AM :: 22 Singing with Cheeky



Sing with Cheeky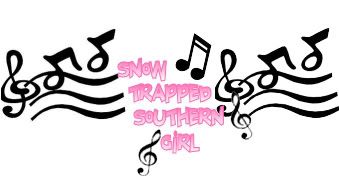 Tuesday, January 09, 2007
I hate it when this happens

I had a great idea for a post yesterday. It was brilliant. I even thought about starting it yesterday but no I didn't and now I can't remember it. Don't you hate it when that happens? So now, its early, I have already made cinnamon rolls for the kids (but they are still in bed - the kids not the rolls), I have started my work day and I still can't remember and can't think of anything else that is particularly witty. I guess I am not as far ahead of the game as I thought I was yesterday huh? Yeah, I knew it would come back to bite me.

Just now I heard on the news that the creator of Scooby Doo and the director of Charlotte's Web (the cartoon version we all know and love), Iwao Takamoto has died....how sad...Scooby rocks!

Right now I have Sylvester laying beside my keyboard on my desk and he is putting his paws on my arm to get my attention. He is purring really loud and is wanting rubs. He is such a loving kitty. BUT he doesn't give kisses.....yet. I am rambling trying to remember my great idea but its not working so.....I will just have to leave it at this.

Cheeky who is singing this cause she can't seem to think this morning....join with me please (it will at least get your blood pumping and get your morning exercise done...hehe) ready? here we go......

You put your right foot in,
You put your right foot out;
You put your right foot in,
And you shake it all about.
You do the Hokey-Pokey,
And you turn yourself around.
That's what it's all about!
Posted by

Wendy aka Cheeky :: 8:04 AM :: 7 Singing with Cheeky



Sing with Cheeky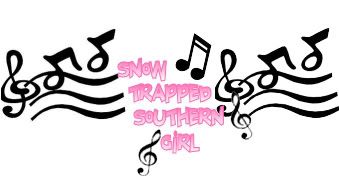 Monday, January 08, 2007
Ahead of the game

I am starting to scare myself here. I am so far ahead of the game right now I am sure that I am gonna forget SOMETHING. What do I mean? Well, let me share with you a few examples....

Ok so you know that I have adopted a soldier and part of the deal is to send him packages twice a month and some sort of card or letter every week. I have his next 3 packages ready and a stack of cards for about a month and a half.

I have already bought the man child's valentines for his class (yeah, I know, its just the second week in January).

I have had the birthday cards for Mr. Cheeky's brother and neice sitting on my desk (signed, addressed, stamped, and ready to mail) for 2 weeks and mailing them today (birthday's are this coming weekend).

I bought all of the supplies for MY Valentine's cards (you know the ones I make) and I already have several of them ready to go (and its just the second week in Jan).

Scary isn't it????

So right now you are probably thinking, "Dayum! She is on top of things" right? WRONG! Ok well maybe. The end of January is going to be really busy for me and I am afraid if I don't get things in place now, I will be super rushed later and I don't like that. Why is the end of January so busy you ask? This girl is headed back down to C-town on the 20th for a week and then flying back with my sister and her hubby on the 27th and they will be here through Feb. 5. So you see, if I wait then I am not gonna have much time.

This weekend was kinda laid back. I made an unexpected trip to the eye doc. I keep having this reoccuring thing with my left eye. Swelling, extreme pain, redness - looks like someone knocked me a good one.....will last about a week and then come back. So this time it came on late Friday and I said I have had it and went to the doc. Seems the tear duct keeps getting infected because there is a plug in there (which I got 2 years ago after my lasik) that is poking out (which also explains why I always feel like I have something in my eye). So, she gave me (well wrote a script for) some antibiotics with steroids to use for a week. PLUS I have to go see the doc in Charleston that put them in (only because I am going there otherwise I would find a doc here but ...I like him).

Went shopping for my card supplies and also bought myself 2 new CD's - Meatloaf Bat out of Hell III. LOVE IT LOVE IT LOVE IT!! Oh, did I say I love it? And the movie soundtrack to Eddie and the Cruisers.

Mr. Cheeky went to the auction again this weekend and bought ANOTHER snowmobile. Why? Because 20 minutes after riding the first one he bought it died. It died to the tune of $1000 or more to get it fixed. So he is gonna try and fix it himself but needed something to ride in the meantime.

The man child had another hockey game yesterday and they did really really good!! They have all improved so much.

The teenage daughter got her spacers last week. She goes for a cleaning today and then on Wednesday she gets her braces. She is all excited.....poor misguided girl...hehe. Someone also hacked into her myspace over the weekend and proceeded to install a virus that proceeded to get on her computer. I am cleaning it but....why do people have to be so malicious???

Cheeky who is singing her some Meatloaf (and yeah I already know ALL the lyrics to ALL the songs on the cd - like you had any doubt) and to my fellow Meatloaf fan out there (you know who you are) this is for you......

There's a hole in the sky tonight/Did the moon drift too far from sight/I would scratch through the empty darkness/To see your face in the morning light/We've been lost in a sea of confusion/Got caught up in our selfish illusions/But make no mistake/I will bend till I break/Don't let fate make the choice for us/What about love that lasts forever/What about time to see it through/If you don't you just don't get it/What about me/What about you/What about love
Posted by

Wendy aka Cheeky :: 9:39 AM :: 8 Singing with Cheeky



Sing with Cheeky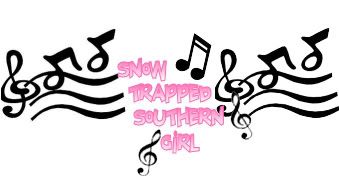 Friday, January 05, 2007
Playing with my new toy

I haven't had as much time to play with my new toy as I would like but I thought that I would share you a little bit of Cheeky - The Early Years.....

Remember when I told ya'll about my George? Well this is a pic of the very first one that is now boxed away at my Mom's house (or at least that is what they tell me and if he is no longer there I don't want to know about it....mmmmkay??) That is me (the blonde) with my Dad and Sister (oh did I tell ya she is coming up at the end of the month? Woot!)




Now who does this look like?? The man child perhaps? I mean the only way you can even tell this was a picture of a girl would be to look on the sleeve - see right there the little red flowers?? Look closely. I guess this is why I was nicknamed boy for a really looooong time.




I have more to share....but I have to tease you a little to make sure you keep coming back...man I crack myself up!

Cheeky who is singing a little.....

Glory days well they'll pass you by, Glory days in the wink of a young girl's eye...
Glory days, glory days......
Posted by

Wendy aka Cheeky :: 8:12 AM :: 12 Singing with Cheeky



Sing with Cheeky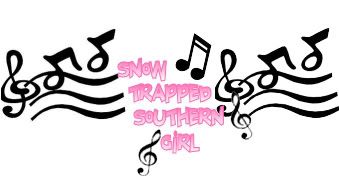 Thursday, January 04, 2007
Thursday Thirteen - In with the NEW

So its a new year, and everyone is in the resolution mode. Have you kept yours so far? I decided this year its not so much a "resolution" but more of a "its about me this year" kinda thing...hehe. So, I am giving you a list of 13 things I want to do or accomplish this year.

#1 VEGAS! With or without Mr. Cheeky. I have talked about it enough. Talk is cheap. Either he takes me or I am going with friends but I.AM.GOING. mmmkay?

#2 Get back on my "better lifestyle" plan. I was doing well but have sorta slipped a little. Need to get back to doing it right.

#3 Meet some blogger buds! I understand from Shell that my presence is DEMANDED at the blogger blow out in Houston the third weekend in April. I think this sounds like fun. Talked to Mr. Cheeky about it he doesn't seem to excited....again he can come or not but I think I.AM.GOING.....mmmmkay?

#4 Stand up for myself more (ummmm if that is ok...hehe). Not be so afraid to say what is on my mind.

#5 Learn something new. Not sure what yet. I have always wanted to learn to play the piano. I would like to take an html class or something. I dunno what I will learn but it will be something.

#6 Find something the teenage daughter and I can do together. She is fun to be around and she ain't getting any younger hehe.

#7 Try to stay out of the winter "blues". They aren't fun and it doesn't make me fun.

#8 Someone told me recently that I am my own worst enemy (hey that's a song and I am singing it now...haha) so I think I need to stop doing that - being my enemy that is - not singing - I will never stop singing....bwah ha ha.

#9 Move forward and stop holding on to so many things (and a few people). Learn to let go.

#10 SCRAP. At least go to a crop or something once a month. Have come a long way but have so far to go......

#11 Be a better blogger - expand my current network (listen to me like I am some sort of pro or something LOL).

#12 Teach Kitty Girl to give kisses. I have already started working on this and its funny.

#13 Have Fun!

Get the Thursday Thirteen code here!

View More Thursday Thirteen Participants
Posted by

Wendy aka Cheeky :: 8:17 AM :: 16 Singing with Cheeky



Sing with Cheeky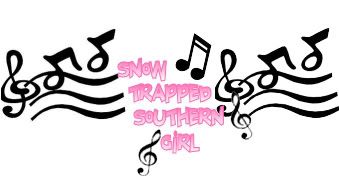 Wednesday, January 03, 2007
Getting back to normal

Now that the holidays are gone, we are getting everything back to normal. Let me give you a little recap to get everyone up to speed.

Saturday was the 12 hour crop at Archiver's in Coon Rapids. It went by amazingly fast and I got quite a few pages done. The crop lasted until midnight, I didn't. At about 10:30 I was getting really tired and the rain had settled in and I decided enough was enough. So I packed it up and was home by 11:15. While I was gone, Mr. Cheeky and the kids took down all the decorations and lights on the house, so when I got home it looked a little bare. I really need to hang something on these walls.

Sunday. More rain. Got up and headed out to get some munchies for the evening. When I left the house it was a mix. By the time I got to the store it had turned to snow and then that is how it stayed for several hours. We ended up with 9 inches before it stopped. Shannon and John came over and we ate way too much and played games. They played trivia with me but nobody likes doing that. Oh they like trivia, just not playing with ME...yeah I know, Nice right? We moved on to playing cards, catch phrase, and taboo. Some of the more interesting things that were said while giving clues:

Clue given: Beautiful Priest - Response: huh? - Word trying to describe: Nun
Clue given: Midget - Response: Wrastlin - Word trying to describe: Dwarf
Clue given: Midget Wrastlers are... - Response:? - Word trying to describe: Athletes
Clue given: Popular guy that's got twitches - Response: Mohammed Ali - Follow up clue: No, the other one - Answer: Michael J. Fox (yeah we aren't PC in this house - neither are our friends).

We made it to midnight. Watched the ball drop twice (once in eastern and once in central where we are) and kept playing cards until about 1:30 when the teenage daughter's friends went home.

Monday, we all got up and just had a lazy morning. Shannon and John went home, Mr. Cheeky an the kids went sledding and I stayed home and scrapped some more.

Yesterday, the kids were still out of school and I was off from work due to the national day of mourning and President Ford's funeral. So, I took the teenage daughter and her friends shopping in St. Cloud. It was a nice day.

So, that brings us to today. Back to work, have lots to do to get caught up and back on track. Its nice to have a quiet house again. I also have to find tickets for my sister. She and her hubby are coming up at the end of the month (woohoo).

Cheeky who is singing (something that she heard this morning and is now stuck in her head) A little Charlie Daniels (I just love me some Charlie Daniels): If you ever go back to the Wooly swamp well you better not go at night, theres things out there in the middle of them woods that'd make a grown man die from fright, there's things that crawl and things that fly and things that creep around on the ground, and they say that the ghost of Lucias Clay gets up and it walks around....... But I couldn't believe it, I just had to find out for myself and I couldn't conceive it, I never would listen to nobody else, No I couldn't believe it, I just had to find out for myself, theres somethings in this world you just can't explain.....
Posted by

Wendy aka Cheeky :: 9:17 AM :: 8 Singing with Cheeky



Sing with Cheeky