Tuesday, July 31, 2007
Did you know I am as smart as a Doctor?
For those of you that are following the tale of the bloody heel.....I went to the doctor yesterday. I purposefully did not change the bandage before going (I had changed it earlier in the day) so that the doc could see what I was dealing with. So as the nurse was doing the work up, she suggested that I update my tetanus shot. I was unsure when I had my last one (I am sure it has been quite a while) and she said that with an open wound that it is a really really good idea to get one. I relented and let her do it. So she gave me the shot and a Hello Kitty band aid (yeah, I so thought of you Jenie). Doc comes in. Takes a look and says "looks like you have an open would there" ....duh! She continued to say, "looks like you have a hematoma (like a blood blister) in there. DUH again. So she proceeds to squeeze it hard to get some of the blood out (if it wasn't sore before, it was after). Then she says....well it will probably take another week or so to get better and though it is not infected lets give you some antibiotics just in case since it is an open wound.
Ummm how much did I pay for this visit? Ummm didn't I already know this much when I walked in your door? And you went to school for how long to tell me this??? So when all is said and done, I have a super sore arm now (from the tetanus), a regimen of horsepill antibiotics that I take 3 times a day for the next week or so, and a bloody heel. Niiiiiiiice.
Oh and for your reading enjoyment..
This
. I love it when people have a sense of humor.
Labels: Ugh
Posted by

Wendy aka Cheeky :: 8:51 AM :: 9 Singing with Cheeky



Sing with Cheeky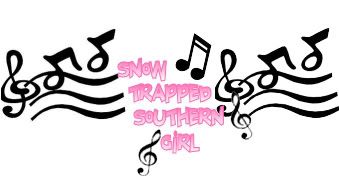 Monday, July 30, 2007
We got the beat.........

Yep, you guessed it. This weekend was filled with playing Guitar Hero 3 - Attack of the 80's!!!! Very fun! We played this off and on through out the weekend after buying it on Saturday. So lets do a little recap....

Friday: not much happening here. Sort of a lazy day/evening. After a really late supper, I went in my little room and played with my toys. Made some really cute birthday cards to have on hand (hey, if you have a b-day coming up let me know - I will send you one) and watched St. Elmo's Fire while I was playing.

Saturday: Again not much. Did a little straightening up around the house (yeah, that purge feeling I had earlier in the week got suppressed - wooohoo!). Teenage daughter and her friends went to see Hairspray. Mr. Cheeky, the man child and I went to see the Simpsons movie. It has some really good laugh out loud moments. Very enjoyable. AND if you didn't stay through the credits you missed it - so if you haven't seen it yet, stay through the credits. The rest of the evening we played 80's Guitar Hero until it was time for Mad TV and then pretty much got tired and that was it. Yeah, we are the exciting bunch around here these days.

Sunday: After a nice breakfast, another lazy day of doing this and that. Mr. Cheeky and man child went fishing. Teenage daughter and her friends went to the Warped Tour downtown and was gone all day. I putzed around here and there. Got some groceries and then proceeded to chop and prep everything (well a lot of things) for the week to make life easier (see that domestic thing pops out from time to time).

And for all of you out there that are wondering....I am making an appt with the doc today about the heel. Not getting any better and still bleeding too much and really starting to hurt now (which is my main motivation). Mr. Cheeky said they are gonna lance it....ummm OUCH! Let's hope its not that drastic shall we?

Labels: Man Child, Teenage Daughter, Weekend Update


Posted by

Wendy aka Cheeky :: 9:14 AM :: 6 Singing with Cheeky



Sing with Cheeky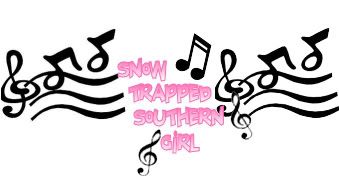 Friday, July 27, 2007
Well DUH!

So here I am, working away and periodically checking my email to see which of my lovely internets have left me a comment. Nothing.....hmmmm.....so I refresh a little later....nothing....hmmmm. Check again.....nothing....hmmmmm. So at this point I am so NOT feeling the love and thinking there is a Cheeky ban out there that I am not aware of and then I realize...I don't have comments cause I haven't POSTED yet.....Is it 5:00 yet?
Posted by

Wendy aka Cheeky :: 12:33 PM :: 14 Singing with Cheeky



Sing with Cheeky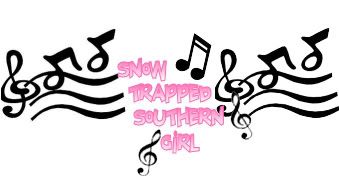 Thursday, July 26, 2007
Attack of the pedicure

OK ya'll, you KNOW how much I love to get my feet did! You KNOW that wearing sandals with nasty feet is a serious NO-NO. Well, last weekend, I was reduced to wearing sneakers because my feet were not sandal ready. I love sandals - its the next best thing to going bare foot which I do in my house, even in the winter. So, last Saturday, I decided that I needed to go and get my toes did. They look good, real good.

Sunday morning as I was enjoying my coffee, barefeet and all, I looked down and noticed that there was blood on my left heel. Toward the back where you can see it if your foot is down. "Hmmm" I thought to myself, "that is odd". I go and clean it up and look around to make sure there wasn't any on the floor. There is a small spot on the bottom of my heel. I poured peroxide on it and put a bandage on it (cause bandaids make everything better) and went on about my day. Over the next day or so, it would oooze so I would cleanse with peroxide and bandage so I wouldn't get blood on the floor.

Yesterday morning after getting out of the shower I noticed several spots of blood on the floor. I looked down and it was again coming from my heel. This time it took a while to get it to stop and once I did I peroxided it, neosporined it, and bandaged it. Fast forward to last night. I took off the original bandage to clean and peroxide it again and it started pouring blood. Pouring. Like I had to sit on the counter and just let it run into the sink. It took quite a long time to even get it to slow down. I had to use one of those large bandages, you know, like for your knee, to cover it because it was still bleeding too much for a regular bandage.

This morning I got up to replace the bandage which was full of blood. I cleaned around the area and peroxided it again. We are back to a small bandage again because its still oozing blood (it hasn't scabbed up at any point during this process). This can't be a good thing can it? Do you think it came from the pedicure? (that is what I am thinking). Any suggestions? I am trying to avoid the doc if I can. OH and its starting to get a little tender but in the overall scheme of things it hasn't been that sore.
Posted by

Wendy aka Cheeky :: 8:27 AM :: 10 Singing with Cheeky



Sing with Cheeky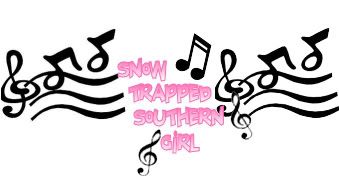 Wednesday, July 25, 2007
I got the bird for my birthday.....

The birthday month continues! I got a package from Patti yesterday and love love love it! Because I have the best friends any girl could ask for....I thought I would just share my gifts with the internets.....nope I ain't braggin' - I am just very thankful!

From Patti:

My monogrammed towel and note pad. Hmmm wonder if she thinks I need to takes notes while on the "thinker"?? I crack myself up.....





From Katie:

Just look at him....too freakin' cute! He is beaded!




From Shell:

Girl...you got skillz!




From Mommy K (a non blogger unfortunately):

Look I got some bling ya'll....





AND a little gift to myself - I found him on clearance and he didn't need to be there all alone....he was only $3....




The bird I exchanged all my tickets for from Dave & Busters....excuse his posture, he had a late night last night....




AND it really is a birthday month. Sunday, I got flowers.....PINK ones!
Posted by

Wendy aka Cheeky :: 8:08 AM :: 10 Singing with Cheeky



Sing with Cheeky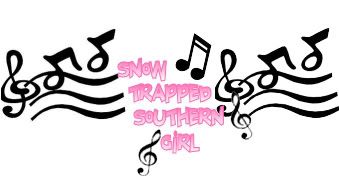 Tuesday, July 24, 2007
Maximum Capacity Exceeded

This is true in many many areas. Clutter? Yep. Weight? ummm YEA (duh). Closets? Uh huh. I feel a strangeness coming over me that is scary scary scary. Its that domestic side again and and now matter how hard I try to suppress it and knock it down, it keeps creeping back up. I am feeling the need to purge. I know its still only summer (even though I was cold and wearing sweatshirts/sweaters this weekend) but I am beginning to feel the need to clean out the crap! The cold will be here before I know it and I don't want to be closed up in the house with all this junk. PLUS its almost time for school shopping and I just can't see buying anymore clothes until the rooms are purged.

It's early in the week. I am hoping these feelings go away BEFORE the weekend - otherwise you know what I will be doing......
Posted by

Wendy aka Cheeky :: 8:28 AM :: 10 Singing with Cheeky



Sing with Cheeky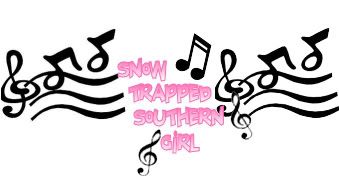 Monday, July 23, 2007
I am utterly disgusted

With myself. I can't believe what I did this weekend. AND what's worse, not only did I do it once but I did it TWICE! I mean seriously, I can't believe I did it. So, I know you are asking yourself, "well what did she do?". To some of you, this may not be that big of a deal, to others, well you feel my pain. Let me explain.

Friday night, we went to a friend's house for a little grillin and chillin. It was a very nice day weather wise and so I wore jeans and a nice shirt. I opted for sneakers since my feet were not in the right condition for sandals. We got there and got settled and then it happened. I got cold. IN JULY! In the middle of the freakin summer I got cold! But here is the bad part, I put on a SWEATSHIRT! IN JULY!!! because I was COLD!! I mean I wasn't there an hour yet and I was cold. What kind of a weenie am I? This is just wrong on soooooo many levels.

On the way home, I stopped to get the teenage daughter and her friends. The book was released at midnight and she had gotten her book and was in the car and we were on the road at 12:08 - to too bad. I left the light on in the car so they could start reading right away. They read the first chapter and then someone on said, "oh this book is going to be sooo emotional" - that just cracks me up. They read until 5:30am (remember they had been up at the butt crack of dawn on Friday to get in line for their arm bands). Took a quick eating break (they are teenagers) then snoozed until 8. Got up and continued reading until the book was done! So when I asked who died the little snots said "we aren't telling you have to read it for yourself" - Niiiiiice.

Saturday night we headed back down to the same house as the night before to have a little more fun and watch the fireworks for the Aquatennial. The kids came along for this one. Teenage daughter slept in the back of the car until the food was ready. Then when she got up she proceeded to tell me what happened to who and who died. I am NOT gonna give you any spoilers but I will say when she told me about one of the characters that died I was a little sad - I liked that character.

We walked a couple of blocks from the house to where the fireworks were being held. They were not tooo shabby. Actually, they were good. Then we walked back to the house and sat by the fire. Yep, that's right - the FIRE all while wearing my SWEATER because I was COLD in the middle of JULY!!! TWO nights in a ROW!

Here are a few fire cracker pics....


Labels: Random, Weather, Weekend Update
Posted by

Wendy aka Cheeky :: 8:40 AM :: 10 Singing with Cheeky



Sing with Cheeky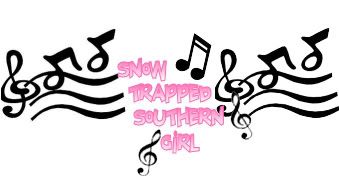 Friday, July 20, 2007
On with the show this is IT!!!! (and other random things)

Yes, this is it my friends....the dream we all dream of (wait!, that is a Prince song...sorry got distracted hehe). This is the night that the teenage daughter has been waiting for since the announcement of the final Harry Potter book. So tonight, at 10ish I will be taking her to the bookstore for all the fun and festivities (read: pushing and shoving) to get her copy of the book when it is released at midnight. She and her friend L plan on staying up the rest of the night to read it. Actually I was told, "I am gonna shut myself in my room all weekend and read it Mom". So, looks like a quiet house for me this weekend ....hehehe!

"Edited to add": I have just been informed that teenage daughter is now decided she is going to dress up as a Death Eater for the festivities.....yes, I will take pics!

On another topic, L thinks the teenage daughter and I are funny because I was upstairs in my office last night and teenage daughter was downstairs and we kept sending each other comments and messages on myspace. L was like "but she is just right upstairs"....we are silly like that.

Man child is staying over with a friend tonight and going to the fair - woohoo! Maybe just maybe I might get to sleep in tomorrow. That is if I remember to shut the cat out of my room so he doesn't scream in my face at 5am to tell me to get up. Reminds me of the Flintstones where Fred throws the cat out the window and the cat just comes back in and throws Fred out. Yeah, Sylvester would do that if he could.

Tonight we are headed to a friends house to do a little grillin and chillin! Throw some meat on the grill and play some lawn games (ladder golf and baggo probably). It won't be a late night because I have to get back to take the girls to the store cause I am a cool mom like that!

Cheeky - who is sayin...TGIF!!!

Labels: Random, Teenage Daughter


Posted by

Wendy aka Cheeky :: 7:44 AM :: 10 Singing with Cheeky



Sing with Cheeky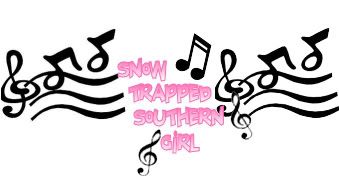 Thursday, July 19, 2007
OK so I need a little motivation

I have lots and lots of interviews today and ummmm I have no motivation to do them. NO, its not cause I am old - geesh! Its, cause its summer and the kids are goofing off so why can't I?

Watched the other singing show last night - Don't forget the lyrics, yeah, I am applying to be on that one too cause you know I would kick butt and this one has more $$$. Any volunteers to be my back up singer (lifeline)?

OK so I need to get to work now....ugh....

Cheeky who is gonna sing a little ditty to get her moving......

You can dance, you can jive, having the time of your life
See that girl, watch that scene, dig in the dancing queen

Friday night and the lights are low
Looking out for the place to go
Where they play the right music, getting in the swing
You come in to look for a king
Anybody could be that guy
Night is young and the musics high
With a bit of rock music, everything is fine
You're in the mood for a dance
And when you get the chance...

You are the dancing queen, young and sweet, only seventeen
Dancing queen, feel the beat from the tambourine
You can dance, you can jive, having the time of your life
See that girl, watch that scene, dig in the dancing queen

You're a teaser, you turn em on
Leave them burning and then you're gone
Looking out for another, anyone will do
You're in the mood for a dance
And when you get the chance...

You are the dancing queen, young and sweet, only seventeen
Dancing queen, feel the beat from the tambourine
You can dance, you can jive, having the time of your life
See that girl, watch that scene, dig in the dancing queen

Labels: Motivation


Posted by

Wendy aka Cheeky :: 8:26 AM :: 5 Singing with Cheeky



Sing with Cheeky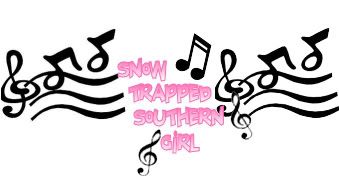 Wednesday, July 18, 2007
Cue up the theme music to the Twilight Zone...

I was sleeping like a log last night. It was great. Then I had a really disturbing dream about a plane crash and the huge fireball it created. It was disturbing enought that I had trouble getting back to sleep. And then what do I read this morning? THIS!
Posted by

Wendy aka Cheeky :: 9:34 AM :: 6 Singing with Cheeky



Sing with Cheeky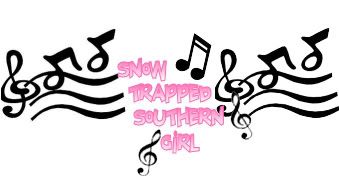 Tuesday, July 17, 2007
And it just keeps going and going.....

So are you tired of hearing about my birthday month yet? Well, too bad cause now its time for the recap. But before I do....let me just say....

HAPPY BIRTHDAY POP! Lots of Hugs and Kisses! The checks from Uncle Sam will be rollin in soon!!

Mommy K got in on Friday and we were headed to the River Center to overdose on all that is scrapbooking. I picked her up at the airport and then had to figure out how to get to the River Center from there. I know how to go ONE WAY but have never had to drive from the other direction. I found it. I am good like that. We made our way through half of it then decided it was time for some nourishment so we left to head out to McGovern's for some food. We split a massive burger and it was very good! Back to the River Center for our all night scrap! She won a prize for the farthest traveled. I won a door prize for a paid weekend retreat in Chippewa Falls, WI! Woohoo! Got home and the house was decorated with streamers and balloons - gotta love those kids!

Saturday (The Day Cheeky was Birthed!) got up ate break fast and read my birthday cards from the kids and the cats. I have to scan these cards and let ya'll see them - I am tellin ya - I live with smart elects. Headed back to the convention to go through the part that we didn't see before. Then headed to Maple Grove for lunch and to hit some more craft stores. Came home for dinner - I had Lobster everyone else had honkers. After dinner we all headed to Dave & Busters (you know the adult version of Chuck E Cheese) and played. Directionally challenged Katie met us there later in the evening. Had a great time. Had some dude at the trivia game kept paying for me and Mommy K to play since it was my birthday. I think he just liked hearing us talk cause he knew right away we "weren't from around here". So I was on one side, K on the other - he southern in stereo ya'll. Got my tickets and bought a goofy bird that will be making its home in my office.

Sunday - The day of rest. Had breakfast then it was time for me and K to head downstairs and scrap! And scrap we did. For hours. Took a break to grab a bite to eat and get some supplies but then we were back at it again.

Monday - MOA!

Tuesday - Its time to take K back to the airport. I am sad to see her go. We have had a really great time.

NOW a really big THANK YOU TO:

Katie: I love my flamingo - and he keeps giving me the googly eye so I think he loves me too. And thanks for coming to hang with the Cheeky's!

Shell: That necklace it is beautiful - teenage daughter keeps eyeing it like I am gonna let her borrow it...yeah, right.

Mommy and Daddy: For all my goodies

Jenie: Loved my card! and keeping an eye on the mailbox hehe

EA: I love it when you sing to me! hehe

Brian and Melted Snowballs: Again, loved my cards - ya'll send some good ones!

Patti and Jenie: for thinking of me and wishing me Happy Birthday and helping to continue the celebration that is the birthday MONTH! (Ya'll know what I mean heehehehe and I love it!)

Cheeky - who is ok with being 35 because she has the best friends (real and internet) that anyone could ask for!

Labels: Birthday, Scrappin, Smart Eleck


Posted by

Wendy aka Cheeky :: 9:19 AM :: 8 Singing with Cheeky



Sing with Cheeky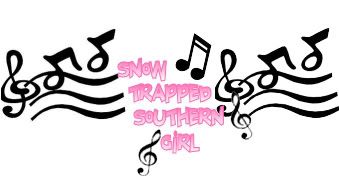 Friday, July 13, 2007
Its gonna be a BUSY BUSY day...

So are you excited? WE are at T minus 1 day people 1 DAY!!! (yeah you would think I was turning 21 wouldn't ya?...hehe)

Today is gonna be very busy for me. It is only 6:30am and I have already logged into work and prepped for my meeting. Now I have to jump in the shower and get myself ready. Then head down to "the room" to make sure I have all of my supplies in order (cause I should have been doing that all week but I am a slacker) because after my weekly meeting this chick is loading up the car with her supplies and heading down to the airport to pick up Mommy K and then we are headed to the scrapbook convention in St. Paul (I see you rollin your eyes...just stop it - stop it right now). We will be there all day and then stay for the crop so I won't be getting home until really really late. Like midnight late, like it will already be my birthday late!

As for tomorrow's festivities - who knows - its gonna be a fly by the seat of our pants kinda thing (Katie, Heather - if we come up with something good we will give you a call and you can join in if you would like).

I have already gotten some way cool gifts (that I will take pics of as soon as hubby gets home from Germany today). EA honey you will be jealous of what Katie sent me. Also, already got my gift from Mommy and Daddy (THANK YOU!).

OH so here is a story for ya. I get a package in the mail on Wednesday and Teenage Daughter was like:

Teenage Daughter: Who is this from? Who do we know that lives there? (referring to the town on the return address)
Cheeky: Hello??? you know the totally fantabulous chick that hung out with me at Rockin Rogers....(that would be Katie to you and me)
Teenage Daughter: oh yeah

As I proceed to open the box and see the inside package is wrapped teenage daughter takes it from me and says:
Teenage Daughter: Its not your birthday yet - you can't have this (and puts it behind her back)
Cheeky: Oh yes I can, (snatches it back) because it is my birthday MONTH! HA!

Cheeky - who is now gonna run and go sing in the shower. Any requests?

Labels: Birthday, Scrappin, Teenage Daughter


Posted by

Wendy aka Cheeky :: 7:38 AM :: 12 Singing with Cheeky



Sing with Cheeky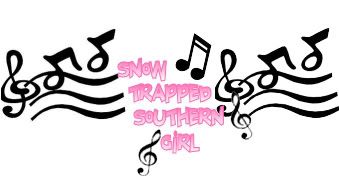 Thursday, July 12, 2007
T Minus

2 days (including today) and counting......


There will be a better post later when I can borrow the teenage daughter's camera....
Posted by

Wendy aka Cheeky :: 12:44 PM :: 3 Singing with Cheeky



Sing with Cheeky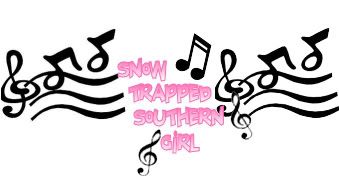 Tuesday, July 10, 2007
So, Last Night was the Premier....

Of the Singing Bee....you know the show I applied to be on (and haven't heard back yet - grrrrr). So I am watching it and I was talking to the teenage daughter and she was like "yeah, you could kick butt Mom" then the man child pipes in from upstairs.....

Man Child : You don't have to sing well you just have to know the lyrics right?
Cheeky: yeah right
Man Child: yeah, you would kick butt
Cheeky: yes, I would - wait? What do you mean don't have to sing well, you sayin' I can't sing?
Man Child: (giggles)

See, I keep telling you, I am raising two very big smart elecks with very quick wit - that my friends.... is a dangerous combination.

OH and IF you will recall - after getting my porcelain crown last fall, teenage daughter so loving calls me a potty mouth (cause porcelain is what they make toilets out of)....well I get a call tonight and apparently the same thick disgusting crap that the doc gave me to gargle with when they thought I had mono last month (and for the record they were wrong wrong wrong), is the same thing they gave a friend of my sister's for a chapped butt so not only do I have a potty mouth but now apparently I gargled butt salve....niiiiiiiice......

In case you are keeping track we are at T minus 4 days (including today) and counting people .....T minus 4 days and counting until America (well, the blogesphere, well ok Chez Cheeky) celebrates the day that Cheeky was birthed! I think I may plan a virtual party.....yeah I know short notice but it involves beverages.....so you may want to rearrange your schedule to join in......

Labels: Man Child, Smart Eleck, Teenage Daughter


Posted by

Wendy aka Cheeky :: 9:41 PM :: 11 Singing with Cheeky



Sing with Cheeky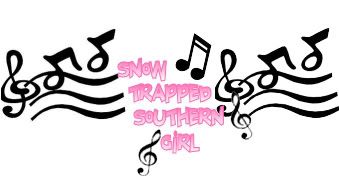 Open Letter to the Man Child

Dear Man Child....

I love you and your sister. Ya'll rock my world and are freakin hilarious. And I love that you and I both have a big place in our hearts for super heroes and that sort of thing. I also love that you look out for me and let me know when cool things are coming on TV, like Fantastic Four or Hellboy and things that you KNOW I love like Grease or Footloose. But, if you wake me up again in the middle of the night, when I am finally sleeping really good just to tell me that Dare Devil is on.....I just might have to get ugly - you know like Bruce Banner when someone makes him angry? Yeah, that kind of ugly.

Love,
Yo Momma!

Labels: Man Child


Posted by

Wendy aka Cheeky :: 11:51 AM :: 10 Singing with Cheeky



Sing with Cheeky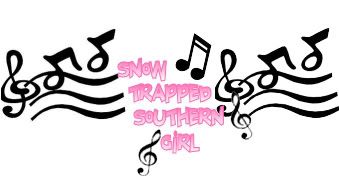 Sunday, July 08, 2007
The Birthday Month Continues.....

Saturday

Got up early (but not as early as expected) because a little weekend project was planned - staining the back deck...on the hottest day of the year. Yeah, we are smart like that. It took for.ev.er. and its not even done yet....because we ran out of stain. Lovely. That is ok. It was hot, I was whipped and it was 3pm - couldn't take much more anyway. So off to the showers and going out for food - yeah, like I was gonna cook after all that. So, we got dressed and was headed out to Texas Roadhouse for some RIBS! So in the car, I was told that I had a little "bat in the cave" - well CRAP! Why do you tell me this stuff when I am in the car?! Well, I pull down the visor and open the vanity mirror and what do I see????? THIS!




Yeah, you are seeing that right........PRINCE TICKETS! HAPPY BIRTHDAY TO ME!!!!!!!! (a week early - see I told you its my birthday MONTH!). You should have seen the grin on my face - classic! I was completely excited and acting like a giddy school girl but dang I wasn't dressed appropriately for a Prince show - I mean, I just thought I was gonna get some ribs and come home. Luckily I did have a boobie shirt on but just not one I would have chosen to see His Royal Purpleness.

The show started late - like an hour late but let me tell ya it was well worth waiting every single minute! He started out with Purple Rain (and Patti the second song was Take me with U! - I soo thought about you and would have called but I didn't have my phone - cause I just thought I was gettin' ribs!). And guess who was on the stage playing right beside him....yep...WENDY! That girl rocks ya'll! Later in the the show he brings out Sheila E.! It was AWESOME!!!!!! He played for about 2 and half hours (and had just played a show at Macy's earlier) and then he was leaving to go across the street to First Ave to play ANOTHER show! Now, I know ya'll want to see pics and I would have soooooo loved to take them but you see up there on the tix - no cameras. Now that wouldn't have stopped me from trying BUT seeing as how I was surprised by this I couldn't plan properly. My phone has a camera but like I said - I didn't bring my phone cause I didn't know I would need it. Got home just before 1AM! I was completely whipped but still hyped up from the show!

And for the record there was not I repeat WAS NOT a bat in the cave!


Sunday

Well, so far it has started out...BUSY! Mr. Cheeky is off to Germany again this morning so had to get up at 6AM! Of course I had to call my sister and brag a little. Teenage daughter (who knew about the tickets but didn't tell.....she never keeps a good secret but she kept this one) wants me to take her and her friends shopping. I will probably drop them off and take the man child to see Transformers (if he wants to go). I need to keep myself moving today otherwise I am gonna crash cause I am still whipped from all of the events of Saturday (sore and sunburned from staining and just plain tired from the show).

Cheeky who is still singing some Prince.......(dedicated to you Patti)....

I can't disguise the pounding of my heart
It beats so strong
It's in your eyes what can I say
They turn me on.

I don't care where we go
I don't care what we do
I don't care pretty baby
Just take me with u.

Come on and touch the place in me
That's calling out your name
We want each other oh so much
Why must we play this game ?

Don't care where we go
I don't care what we do
I don't care pretty baby
Just take me with u.

I don't care if we spend the night at your mansion
I don't care if we spend the night on the town
All I want is 2 spend the night together
All I want is 2 spend the night in your arms.

To be around u is so-oh right
You're sheer perfection (thank u)
Drive me crazy, drive me all night
Just don't break up the connection.

I don't care where we go
I don't care what we do
I don't care pretty baby
Just take me with u.

I don't care where we go
I don't care what we do
I don't care pretty baby
Just take me with u.

Just take me with u
Oh won't u take me with u
Honey take me with u.
Posted by

Wendy aka Cheeky :: 11:33 AM :: 16 Singing with Cheeky



Sing with Cheeky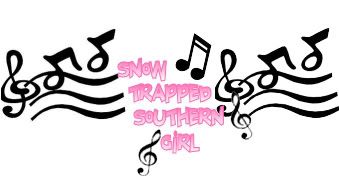 Friday, July 06, 2007
See, I told ya....



Well at least Fantastagirl seems to think so. Sorta fitting don't ya think?

So, who do I wanna nominate? Hmmmm decisions decisions.....

Patti - cause you be my sista! (hehe I said it like that in honor of Madison...LOL)

Katie - cause you are my pizza slingin beer bringin wench (yeah I know I will pay for that)

EA - seriously, do I need to explain this one????

Shell - cause your a fellow cult member - you just use beads, I use paper, and stickers, and tools, and pictures, and stamps, and ink and (ok I could go on and on).

Oh and in case you are keeping track T-minus 8 days and counting (including today).

Cheeky - who in honor of his Royal Purpleness being in town this weekend (and just announcing a THIRD show...) I will sing a little......(now lets dim the lights and raise our lighters in the air)....

I never meant 2 cause u any sorrow
I never meant 2 cause u any pain
I only wanted 2 one time see u laughing
I only wanted 2 see u laughing in the purple rain

Purple rain purple rain
Purple rain purple rain
Purple rain purple rain

I only wanted 2 see u bathing in the purple rain

I never wanted 2 be your weekend lover
I only wanted 2 be some kind of friend
Baby I could never steal u from another
Its such a shame our friendship had 2 end

Purple rain purple rain
Purple rain purple rain
Purple rain purple rain

I only wanted 2 see u underneath the purple rain

Honey I know, I know, I know times are changing
Its time we all reach out 4 something new
That means u 2
U say u want a leader
But u cant seem 2 make up your mind
I think u better close it
And let me guide u 2 the purple rain

Purple rain purple rain
Purple rain purple rain

If you know what Im singing about up here
C'mon raise your hand

Purple rain purple rain

I only want 2 see u, only want 2 see u
In the purple rain
Posted by

Wendy aka Cheeky :: 8:13 AM :: 8 Singing with Cheeky



Sing with Cheeky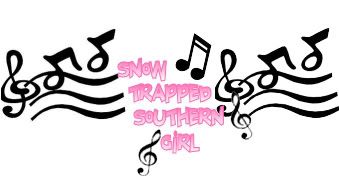 Thursday, July 05, 2007
I love Holidays....

I just don't like it when they are in the middle of the week. Sorta takes the fun out of it when you still have to go to bed early cause its a "school night" ya know?

I did get to sleep in a little yesterday which was nice. It was a really good day outside but I spent most of it inside (I know, go figure). I did get quite a bit of playing time with my toys (card stuff, scrapbook stuff, etc.) and many cards were made. I must say I am getting goooooood LOL! Oh which brings me to this, I have some of your b-days but others I do not. I lurve to send (and make) cards and such so if you want one for your b-day (and the other holidays) - send me an email with the date and the addy.

The back deck got a little tlc yesterday and was pressure washed and cleaned. It will be getting a nice coat of stain this weekend. After dinner, we played a little ladder golf and just goofed around. Nothing really exciting.

OH and ummm I am gonna get a visitor for my b-day next week (oh and if you are counting we are at T minus 9 days and counting - including today of course). My favorite scrappin buddy Mommy K is coming from Charleston to see me! Woot! She will be joining me at the cult that is the scrapbook convention in St. Paul! She will be coming in next Friday and staying through the following Tuesday. I am really excited!

That's it - that's all I got - I really need to start doing things that are a little more blog worthy....haha

Cheeky who is singing ......ohhh I dunno - some Pointer Sisters maybe...

Tonight's the night we're gonna make it happen
Tonight we'll put all other things aside
Give in this time and show me some affection
We're going for those pleasures in the night

I want to love you, feel you
Wrap myself around you
I want to squeeze you, please you
I just can't get enough
And if you move real slow I'll let it go

I'm so excited, and I just can't hide it
I'm about to lose control and I think I like it
I'm so excited, and I just can't hide it
And I know, I know, I know, I know
I know I want you, want you

We shouldn't even think about tomorrow
Sweet memories will last a long, long time
We'll have a good time baby, don't you worry
And if we're still playing 'round, boy that's just fine

Let's get excited, we just can't hide it
I'm about to lose control and I think I like it
I'm so excited, and I just can't hide it
And I know, I know, I know, I know
I know I want you, want you

I want to love you, feel you
Wrap myself around you
I want to squeeze you, please you
I just can't get enough
And if you move real slow I'll let it go

I'm so excited, and I just can't hide it
I'm about to lose control and I think I like it
I'm so excited, and I just can't hide it
And I know, I know, I know, I know
I know I want you, want you

Do what you do to me
You've got me burning up
Whoohoohoohoo, ahw!
I think you get to me
I've got to give it up
Whoohoohoohoo, ahw

I'm so excited, and I just can't hide it
I'm about to lose control and I think I like it
I'm so excited, and I just can't hide it
And I know, I know, I know, I know
I know I want you, want you
Posted by

Wendy aka Cheeky :: 8:16 AM :: 4 Singing with Cheeky



Sing with Cheeky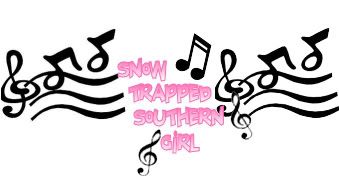 Tuesday, July 03, 2007
Are you hungry? And other Random Stuff

Well you should be if you wanna join me for the Taste of MN this evening. Yep, headed out with some friends to get too much food and see us a little Morris Day and the Time (think the Purple one will make a surprise visit? I mean he is giving a concert this weekend - a girl can only hope).

So lets do a little weekend recap a day late shall we? Friday night was fun with Katie and TMP and the men folk too (can't leave them out). The one dude with the dueling pianos was wayyyyyy to hyped up on caffeine - dude take it down a couple lattes mmmkay?

Saturday, it was a day on Lake Independence. It was a beautiful day to be in the boat. The lake wasn't too crowded at all. Teenage Daughter and her friend "L" went knee boarding a little. I didn't get tooooo sunburned. Just a strip across my belly (yeah looks like someone gave me the pink belly) and a little line on the boob - go figure. Saturday evening, just hung out around the house. "L" stayed the night with teenage daughter and man child had a friend over too. So there were no signs of kids buggin which is a good thing until 1am rolls around and you hear them raiding the fridge. They need to learn to do this a little more quietly - geesh gotta teach kids how to be sneaky these days.

Sunday. Up early because Sylvester was screamin in my face for food. I am not kidding, he sat his butt on my arm put his face in mine and proceeded to scream to wake me up. One of these days...."pow" right in the kisser.....hehe. Did a little housework and then relaxed for a while. Took the kids to see Ratatouille. Very cute movie and I really enjoyed the short before the film too. We will probably go see Transformers on the 4th. We thought about going to visit Katie at the Pizza Shack but we opted to be good and save a little $$ and do a clean out the fridge night. Yeah I know not very exciting BUT considering how Katie ended up not working all night I think we made the wise choice.

Monday. Had lots of things going on.

Tuesday....work work and then headed out to the Taste of MN. So, if you are out that way and see me - give me a wave but you must follow the rules - and the rule is...NO FUGING OF THE CHEEKY....repeat it with me.....NO FUGING OF THE CHEEKY....hehe


Cheeky - who is getting into the mood of seeing some Morris Day and the Time is singing....ohhh I dunno may a little Jungle Love....


Ooh ooh ooh, aah aah aah aah

I, I've been watching you
I think I want to know ya (know ya)
I said I am a little dangerous
Girl I want to show ya (show ya)

My jungle love, yeah (oh eee oh eee oh)
I think I want to know ya (know ya)
Jungle love (oh eee oh eee oh)
Girl I'm goin' to show ya (show ya)

You, you've got a pretty car
I think I want to drive it (dive it)
I, I drive a little dangerous
Take you to my crib and crib you up, huh
(Jungle love)

Look out! Oh! (oh eee oh eee oh)
I think I want to know ya (know ya)
Oh! Jungle love, yeah (oh eee oh eee oh)
Girl I'm goin to show ya (show ya)

C'mon baby where's your guts?
You want to make love or what? (oh eee oh eee oh)

I will take you to my cage
Lock you up and hide the key (oh eee oh eee oh)
You are only getting powder babe
'cause if you're hungry, take a bite of me
(oh eee oh eee oh)

Oh! Jungle love, yes, um! (oh eee oh eee oh)
Think I want to know ya (know ya)
Hey! Jungle love, um!, (oh eee oh eee oh)
Um! Girl I'm goin' to show ya (show ya)
Yeah, yeah, yeah!

Jungle love, oh! (oh eee oh eee oh)
I think I want to know ya (know ya)
Jungle love (oh eee oh eee oh)
Girl I think I wanna (show ya)
I think wanna something else
Hey Jessie! No now Jerome, yes (oh eee oh eee oh)
Check it out!

(oh eee oh eee oh)
(oh eee oh eee oh)

Jungle love, yeah (oh eee oh eee oh)
I think I wanna know ya (know ya)
Oh! Jungle love, yes, (oh eee oh eee oh)
Um! Girl I'm goin' to show ya (show ya)
Hey! Now jungle love, well, (oh eee oh eee oh)
Um! I think I wanna
I think I wanna (show ya)

Jellybean! huh, Whooa! (oh eee oh eee oh)
Yeheheheah!

Weeee haha
Oh! That's it, that's it
Hold on....

Labels: Random


Posted by

Wendy aka Cheeky :: 9:50 AM :: 7 Singing with Cheeky



Sing with Cheeky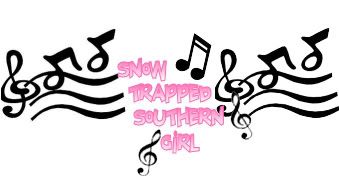 Sunday, July 01, 2007
And so it begins....

Today is July 1st.....and so my birthday month begins.
Posted by

Wendy aka Cheeky :: 12:07 PM :: 13 Singing with Cheeky



Sing with Cheeky