Friday, April 28, 2006
SPF - Its how you look at it
Its that time again and
Kristine
has given us another assignment (and now that I finally have a new camera (WooHoo) I can play):
1. Something Big
2. Something Small
3. Half of Something
Remember, PERSPECTIVE. It may be small to you, but get on the floor and take the picture and see how big it looks. GET CREATIVE!! Think outside the house box.
Half of something can be taken ANY way. Actually, all of these can be taken any way you want.
OK kiddies - here we go - something Big.....I could have gone soooo many ways with this, so many ways but decided its Friday no need to depress myself with pictures of my big bootay so I went with this instead....This is one massive decorative oil thingy for the kitchen. I have them all over the place but this one is just huge.
Something Small.....well this actually goes under big and small....this is my little best friends hug and was given to me by someone very close to my heart. It may be just a little thing but it warms my heart in a very big way.
Something Half.....this is my half of a bottle of anti-bacterial gentle foaming hand wash in sun rippened raspberry from Bath and Body works - one of the few scents that doesn't give me a headache and they haven't discontinued (but give them time - they always discontinue the scents I like).
But I just had to also show another half this morning - this is my half a pot of coffee (wanna guess where the other half is??) oh and Yep its starting to kick in...
So there it is....Cheeky's return to SPF (and its about damn time I must say)....did ya play? If ya did let me know....I will come check it out!
Posted by

Wendy aka Cheeky :: 7:51 AM :: 33 Singing with Cheeky



Sing with Cheeky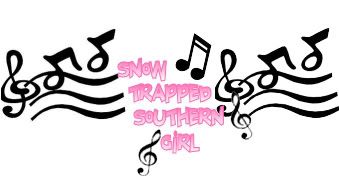 Thursday, April 27, 2006
Thursday Thirteen

Get the Thursday Thirteen code here!


View More Thursday Thirteen Participants

Wow yet another game to play - I think I like it! So here we go - Thirteen Confessions:

1. I have an issue with feet (not a fetish) - if you are going to wear sandals - please do us all a favor and get a pedicure first!

2. I LOVE beer! I have been drinking it since I was five! (now I know what you are thinking - I used to get it for my Uncle and of course opened it along the way and took a swig or three).

3. I have many secret addictions....eBay and blogging just to name two.

4. Although I am a closet geek, I haven't taken the time to learn more or get better with blogger.

5. I am always busy but somehow things never seem to get "done".

6. I love music and play many instruments (clarinet, trumpet, baritone, tuba and bass guitar). I really want to learn to play the cello.

7. "Yes, I ate too much" seems to be an all too common theme for me these days.

8. I just recently was "fitted" for my bra and realized I was wearing the wrong size (it was too small - acckk!) The new one is much more comfortable.

9. I love a good storm - my dream vacation would be to go storm chasing.

10. I have blonde hair and blue eyes but I am part Cherokee Indian (way cool huh?)

11. I hate going to the dentist (don't get me started) but I can't stand having that fuzzy sweater feeling on my teeth. Ick!

12. I have two really great kids and I wonder how I got so lucky.

13. I am a girl but there are times I just hate shopping.....I either hit the goldmine or nothing that should fit does...so its a crap shoot.


So there it is.....my first Thursday Thirteen. Did ya play?

Cheeky - who wonders how many people will read her thirteen.
Posted by

Wendy aka Cheeky :: 4:30 PM :: 6 Singing with Cheeky



Sing with Cheeky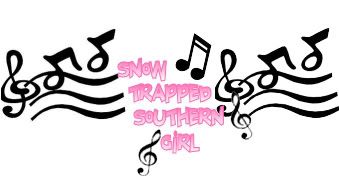 Ding Dong the Hookies Gone....

That's right Ms. Pickler - you are outta here and there is nothing your ditzy blonde little self can do about it honey! I would have been happy with either Paris of Kellie being gone and I am glad they were in the bottom two.

Was happy to see my (and Easily Amused's) man Chris was in the top two! That is just because he is wonderful!.

I am back in MN now and will be posting on my Charleston trip this afternoon - I need the coffee to kick in first :) Thanks to all of you who left comments on my previous post. I really needed the warm thoughts and condolences!

Cheeky - who was glad to sleep on her own pillow last night
Posted by

Wendy aka Cheeky :: 8:45 AM :: 5 Singing with Cheeky



Sing with Cheeky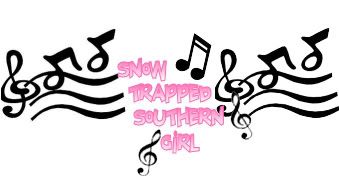 Sunday, April 23, 2006
An unexpected end to my trip

I have been having a wonderful time this week but I will have to recap the events in a later post.

Yesterday morning I awoke to a voice message from my Mom telling me my Aunt MaryAnn had passed away in the early hours of Saturday morning. This was a complete shock to me. I knew she wasn't in the best of health but this was completely unexpected. MaryAnn has suffered from diabetes for as long as I can remember. Recently, things had taken a turn for the worse but she was still doing fine. Apparently last night something happened (I don't know all the details yet) and her husband took her to the hospital and they told him they would do some dialysis and she would be fine, ummm apparently not. This is the second sister my Daddy has lost in recent years. He is handling it ok, but I think he his hiding some of his emotions. Dad suffers from diabetes as well (not to the degree MaryAnn did) and I am sure this is a huge eye opener for him on the need to take good care of yourself (I know it is for me - because I am at a huge risk of developing diabetes - I have it on both sides of the family).

At least I was close by and can attend the services. So I am in back in NC and services are scheduled for Monday afternoon. Please keep me and my family in your thoughts and prayers the next couples of days.
Posted by

Wendy aka Cheeky :: 7:32 AM :: 8 Singing with Cheeky



Sing with Cheeky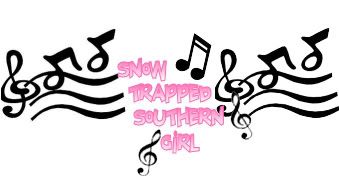 Thursday, April 20, 2006
Huge sigh of relief aka Happy Dance!!

I am soooo glad it was Ace that got the big old boot last night and not my man and eye candy Chris! As I was watching last night I was on pins and needles and was just starting to say a few unlady like phrases until Ryan announced it was Ace that was gone. Huge sigh of relief!

I missed the show on Tuesday (hence no post) and was bumming. The show started out fabulously with Rod Stewart - I just love Rod Stewart and he sang one of my all time favorite songs too!

When Ryan was messing with Taylor and made him choose the bottom three (which by the way was wrong wrong wrong) I was a little concerned and then I was seriously concerned when he told Paris to go sit down. But it all worked out in the end!
Posted by

Wendy aka Cheeky :: 5:54 AM :: 6 Singing with Cheeky



Sing with Cheeky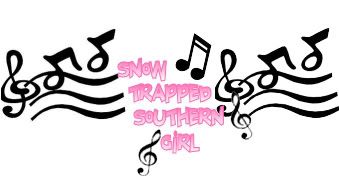 Tuesday, April 18, 2006
Its a beautiful day (even if it is cloudy)

Last night was wonderful! I got to hang out with my friends and eat some wonderful mexican food. Then it rained last night with makes for some wonderful sleep.

Today I am back to reality somewhat. I have some work work that I have to do (good thing I telecommute) throughout the day.

This evening I will be dining with my friend Gerlind and her man Eric. We will probably go out but I am secretly hoping that Eric will cook. They are from Germany and let me tell ya - that man can cook! Either way, it will be great to see them again. Hopefully it will either be an early dinner or a late one so I can watch American Idol for my review tomorrow.

I will update more later but as for now - work calls...ugh
Posted by

Wendy aka Cheeky :: 10:40 AM :: 7 Singing with Cheeky



Sing with Cheeky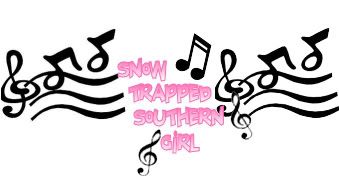 Monday, April 17, 2006
CHARLESTON

I am here!! Woohooo!! That is right my blogging friends. I have escaped from (say it with me) Minnefreakinsota!(Tiff that was for you). If only for a little while. I have spent my day today holding and loving on little Duncan! Now I have to go find a cranky two year old real quick to get rid of the itch of having another little one!

Tonight, Kirsten, Misty and I are headed out to LaHacinda! Yes, its a mexican joint and YES, its wonderful and YES, I will probably eat too much and YES, I will be having some margaritas!!!

I hope every one had a wonderful Easter holiday. After arriving in Charlotte at 9:30am I drove up to see Mom and Dad and my sister and her family and YES, I ate to much (this will be the theme for the week - Yes, I ate too much). After spending the day there I drove my happy self down to Charleston with the window down and the music blaring on the radio. It was great!

I didn't sleep very well last night. I think I was over tired and then the excitement of being here. Perhaps a nap on the beach is in order :)

Cheeky - who's first thought off the plane was - damn its hot!
Posted by

Wendy aka Cheeky :: 3:37 PM :: 7 Singing with Cheeky



Sing with Cheeky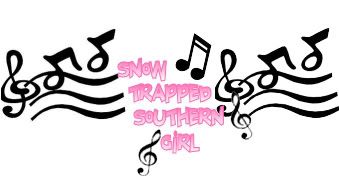 Thursday, April 13, 2006
Charleston Bound

Oh yeah - that's right - I am heading to Charleston this weekend for a week of sun! Plus the best part is I finally get to hold Mommy K's new baby Duncan! (so yes, pictures will be coming).

I have lots to do before then. Saturday I am going to see the Twins play the Yankees (remember the fund raiser for the teenage daughter's ball team? - I got stuck buying the tickets). This is a night game and doesn't start until 6pm with tailgating before the game (we have to educate these northerners on how to do it right!). So I am sure I am not going to get home until really really late. My flight leaves at 6am on Sunday so yeah - I am gonna be sleeping on the plane.

I have a layover in Charlotte so I am just going to get off the plane there and visit with Mommy and Daddy for Easter (why didn't I just buy a ticket there? cause it was way cheaper to buy it to Myrtle Beach instead of Charleston or Charlotte - you know the airlines - they are twisted). So I will be haning out with the parents and my sister and her family. Then sometime late Sunday I am going to be driving my happy booty to Charleston (only a 3 hr drive)!

I am soooo excited!!!

On a side note: Bucky, Dude I knew you wouldn't make it to the end but I didn't think this was your week to go. It should have been Ace - Bucky you were robbed!
Posted by

Wendy aka Cheeky :: 9:56 AM :: 10 Singing with Cheeky



Sing with Cheeky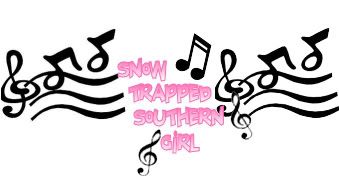 Tuesday, April 11, 2006
AI in review (couldn't wait to post)

Ok kiddies - here it is my take on this weeks American Idol. As I mentioned in my previous post, I was very worried about this week.

Bucky started us off this week with his version of Fat Bottom Girls. Wow Bucky, you did pretty well this week. This was a great song choice for you. You brought a bit of that good ol southern rock into the performance. Great way to start the show (agree with Randy). I still like you Bucky but I don't think you are going all the way to the end.

Ace- Oh so now you are doing this five o'clock shadow thing - such a poser! You sang - We will rock you. You did not have enough power or energy - everybody knows this song Dude you have to bring it and you didn't. What was up with that second verse? Dude, I still don't like you. Randy was right - a karioke version. Yeah Paula, he bastardized this song. Totally agree with Simon - you are going to be in the bottom three this week.

Kellie - Bohemian Rhapsody - Slutting it up a little this week with the leather and heels and playing with the hair aren't we? I was waiting for you to fall on the stage. Very pitchy. Randy was entertained because you went all hookie on us this week. And then just like clock work you pull out the dumb blonde routine with Simon - so predictable.

Chris - Innuendo - I agree with Easily Amused, you are total eye candy! Dude, I love your voice but I am not sold on this song choice this week. Totally agree your voice is good but you could have been a little better this week (Oh and Paula -umm sweetie - shut up!)

Katharine - Who wants to live forever - OK this week I was able to get over the attitude - slightly - you do have a voice but I still don't like you but you were ok this week (could be the chardonnay talking though so don't get excited).

Elliott - Somebody to Love - nice DJ work at the beginning (oh and Dude, this is one of my favorite Queen songs) Patti- girl this week I jumped on the Elliott bandwagon (and this time its not the chardonnay). I thought this was a great song choice for you. Elliott - you brought it tonight!

Taylor - Crazy little thing called love - I was a little worried about you this week but Dude you did great! I was completely entertained - Taylor is back (work on your mic stand kicks though). Hold on - Simon did you say something about getting drunk? Hang on let me pour another one (haha).

Paris - The show must go on - Hmmmm taking some fashion tips from the resident hookie Kellie this week? You have a GREAT voice - no doubt about it but you are not a rocker. You could be with some work but it wasn't tonight. Agree with Simon - this was a little weird.

Hard for me to say who is going to be in the bottom three this week (besides Ace of course). Tomorrow's results will be interesting.

Did ya watch? What did you think?

Cheeky - who is gonna finish her glass of chardonnay and play some Queen (with Freddy of course).
Posted by

Wendy aka Cheeky :: 9:00 PM :: 6 Singing with Cheeky



Sing with Cheeky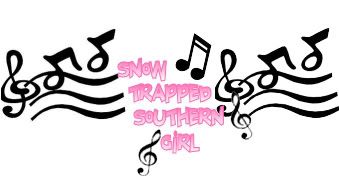 Tonight on AI

The music of Queen. Is it me or does anyone else think tonight is gonna suck? I mean come on - not everyone can sing a Queen song. I know they are a genre unto themselves but come on - why are you promoting Queen (cause that is all you are doing - promoting their tour and its not going to be any good without Freddy but I digress...).

I will watch the horror....will you?
Posted by

Wendy aka Cheeky :: 1:56 PM :: 2 Singing with Cheeky



Sing with Cheeky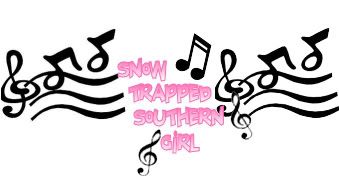 Monday, April 10, 2006
Willie - you gave us a scare
















Let me tell you about my sweet little doggie - Willie. Willie was my first child. I rescued him from the humane society in September of 1991. What a sweet little baby he was - he basically picked me out and once I held him he was not about to go back into that cage.

Willie has been with me through thick and thin. He has licked my tears, snuggled me when I needed, helped to raise my kids. He is always by my side and is sooooo loving. He has his ailments. He has arthritis from mid spine all the way through his hind legs. He has cataracts, he can't hear well and he only has 5 teeth left due to a major infection last fall. I knew this move was not going to be good for him.

Well, this weekend, my 14 1/2 year old darling Willie gave me a scare. He hasn't been eating and he has been peeing on himself in his sleep. I just knew his time was coming. I scooped him up and after a bath off to the vet we go. His heart is still strong (whew), his bloodwork was ok except for high calcium (could be a fluke or tumors - not sure at this point). He is probably at the beginning stages of kidney disease (hence the peeing) and is getting another infection in his mouth.

We have him on antibiotics for the infection and another med for the incontinence (it will either work right away or not at all). Since he has been on his meds he seems to be doing better.

I know his time is coming soon but I can't face it just yet. Willie is my baby.
Posted by

Wendy aka Cheeky :: 3:46 PM :: 6 Singing with Cheeky



Sing with Cheeky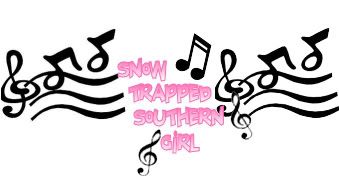 Friday, April 07, 2006
SPF - and the camera died - aaccckkk!

I had the greatest ideas for SPF today - I was rather proud that I was going to be artistic but look what happened....


















The camera is dying. Now this irratates me on many levels. The teenage daughter has a game today and without a camera...no pictures. I have a full day of work ahead of me so I will not have time to run out and get a new one. Any suggestions on what kind - I want a good one this time.

Look at this crap.....


















Today has not been my day. The teenage daughter missed the bus, I STILL haven't had my coffee and its almost 9. The elderly dog decided he needed to pee on himself this morning and now the camera is dying. Is it too early to start drinking?
Posted by

Wendy aka Cheeky :: 9:49 AM :: 13 Singing with Cheeky



Sing with Cheeky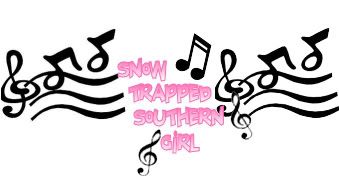 Thursday, April 06, 2006
Called for Rain

The teenage daughter's first game for High School was called because of rain. So no good pics or scores to report. She has another one tomorrow - lets see how that one goes.
Posted by

Wendy aka Cheeky :: 6:19 PM :: 3 Singing with Cheeky



Sing with Cheeky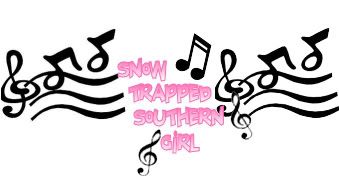 My turn on the soapbox

Ok just like my other blogger friends I have something I need to rant about and just get it off my chest.

Currently, the teenage daughter is suffering from sinus issues (could be a cold, could be allergy related since we are in a new state in the spring and she is being exposed to new allergins). I am not sure if this is happening in other states but here in (say it with me) Minnefreakinsota in order for me to purchase over the counter medications that contain pseudoephedrine to alleviate her symptoms I have to show my license and register with the pharmacy and can purchase only ONE item and can only purchase it from the pharmacy counter. Excuse me?!? What if she needs a daytime formula and a nighttime formula - too freakin bad! And because I have to show my license it goes into some database somewhere that they are all linked to so I can't "shop around" (don't get me started about privacy issues - that's a rant for another day). I am sorry but this is an OVER THE COUNTER medication not a controlled substance.

Now I know why this is happening, but I am not producing meth, I am trying make my child better. Why is the mass majority being punished by the actions of a few? So, let me tell you what is going to eventually happen. They are reformulating all the medications and soon you will not be able to get anything with pseudophedrine. I have tried those meds and they DO NOT WORK! So, when this happens, we are going to have to start going to the doctor for simple colds that OTC meds used to take care of. We are going to have to get prescriptions for meds that we used to get all the time. So what would have cost a trip to the pharmacy and $6 or $7 is now going to cost well over $100 for the doc visit and I am sure a lot more for the meds. And what is going to happen then, HIGHER INSURANCE PREMIUMS! I work in HR, I have negotiated these contracts and it is getting ridiculous! If this is not happening in your state, it soon will.

You know, the older I get the more irritated I am getting with government officials. I am about to become a big thorn in the sides of our duly elected officials. They have forgotten who put them in office and that they are there to be a CIVIL SERVANT! I am gonna become one of those people who call, write, gripe and moan about these policies (daily if necessary). If its the squeaky wheel that gets the grease, then I am about to start squeaking.

Cheeky - who is now stepping off her soapbox and is about to start squeaking!
Posted by

Wendy aka Cheeky :: 8:19 AM :: 8 Singing with Cheeky



Sing with Cheeky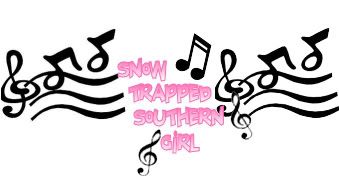 Say it ain't so...

I can't believe Mandisa got the boot last night. I was shocked at the final three but when I saw them I knew right away it was going to be her. Mandisa girl - you can sing! Don't give up on this career!
Posted by

Wendy aka Cheeky :: 8:16 AM :: 1 Singing with Cheeky



Sing with Cheeky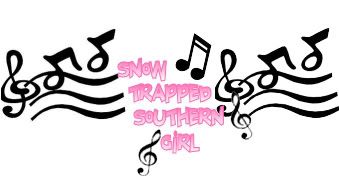 Wednesday, April 05, 2006
Its Country Time on AI

Ok I am from the south - I was born and raised singing country songs (but I grew out of it as a teenager). So I was concerned about this week from the beginning.

First of all, Ryan meet Gillette, Gillette meet Ryan. Dude, you didn't stand close enough to the razor today. OK, now on to the music.

Taylor (sang John Denver's Take me Home Country Road) Good effort here but this is not your genre. I did like this song choice for you. Had a little issue with your stage performance, you were a little too reserved. I agree with Simon on this one, it was a safe choice for you (not so sure about the boring and lazy part). I still love ya though.

Mandisa (sang Shania Twain's Any man of mine) Good song choice - bad wardrobe selection. Now honey, I am not skinny by any means so I can speak here - honey horizontal stripes are not for you. You sang OK and it looks like you were having fun. I agree with Paula, you do have a good voice. I think you are safe this week.


Elliott (sang Garth Brooks If Tomorrow Never Comes) Sorry Patti - I just can't get into him. He was definitely struggling to keep it simple. Kenny's comments about the lyrics tell the story was right on. Totally disagree with Randy on this. Agree with Simon song choice was ok but he was definitely nervous.

Paris (sang Trisha Yearwood's How do I live) By far the best performance at this point in the show. Excellent song choice and great vocals. Paris you did us proud but girl that talking voice is killing me.


Ace (sang Keith Urban's Tonight I wanna cry) Still trying for the sexy sultry performance aren't ya? Vocals were off. Dude once again you should be in the bottom three. You might be drunk enough to let go of your pride but I am not drunk enough to enjoy that performance. Agree with Randy BORING. Paula, you just have the hots for him. Disagree with Simon. And Ryan who cares if he is single?

Kellie Pickler (sang Reba McEntire's Fancy) You are a ditzy blonde! (and I can say that because I am blonde too). Girl you have got that southern twang and I love it (I miss hearing it everyday except in my own house). You did Reba justice!

Chris (sang Keith Urban's Memories of Us) Dude go on with your bad self! You are from NC and you know how to sing that country music. Still my #1 pick and the beard looks good on you not Ryan!


Katharine (sang somebody's Bringing out the Elvis in me - never heard this song before) umm it was OK I kinda sorta liked the voice tonight but I don't like your personality and I have a hard time getting past that each week. Agree with Simon it was peculiar.


Bucky (sang Gary Allen's Best I ever had) Well Dude you are in your element tonight. Not sure this was the greatest song choice for you but you did OK and it got better as the song went on. I like you Bucky, I do, but I am afraid your days are numbered my friend.
Posted by

Wendy aka Cheeky :: 9:22 AM :: 3 Singing with Cheeky



Sing with Cheeky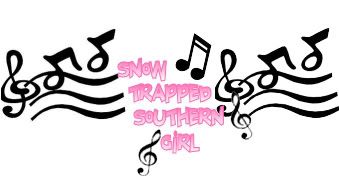 Monday, April 03, 2006
Outlet shopping

This weekend I went up to Albertville to go shopping at the outlets. What is really cool is this place is about 10 min from my house. Up until now, its been too cold to go but not this weekend. I had a blast shopping with my girlfriends and NO CHILDREN!

I got a lot of bargains. I bought myself a new pair of sneakers. The teeenage daughter stole my other pair for ball practice so I needed some new ones. Plus, I am going to start getting out of the house in the afternoons and walking (who knows I may even join a gym) And....best of all, they were on sale!





Aren't they pretty - very girly with the pink! And just look how white they are. They will not stay that way for long.

I also bought a new candle holder. Yeah, I know yet another candle holder but I really liked this one and the blue goes good with my accent wall.






I also bought some items from a kitchen store. Smaller olive oil dispensers so I can make my own flavor infused oils (garlic, chili pepper, etc). I also bought a spoon holder and a dipping set.






I also bought a new Ralph Lauren sheet and comforter set for my bed. They are really soft (even after one washing) and the comforter is really warm. I slept so well last night I didn't even want to get up this morning. At first I wasn't liking the pattern or color but hey it was cheap and it was a matching set. But it seems to be growing on me. I think if I can find a purple comforter I will be happier.





Yes, its a little wrinkly but I don't iron sheets! You really can't tell in this picture but the green strip in the pattern is the same color as the comforter (which is why I got that one).

That was pretty much it for my shopping trip and the kicker (are you ready for this) I bought all this stuff for less than $200! Now that my friends is bargain shopping!
Posted by

Wendy aka Cheeky :: 10:13 AM :: 7 Singing with Cheeky



Sing with Cheeky