Monday, October 26, 2009
Very Busy Day....
Today is going to be a very busy day today at work. Not only am I prepping to be out for two weeks but I am also getting things in order for the office move. The week I return to the office we will be moving to our new building.
Also, today is a "clear liquids only" kinda day in prep for surgery tomorrow. So yeah, on top of being really really busy I am gonna be really really tired and have no energy.
I spent some quality time in my crafty room yesterday cleaning things up and organizing from doing Halloween cards. I hope that while I am out of work I can come up with my Christmas design and get a jump on my Christmas cards.
OK so I better get to work.......
Posted by

Wendy aka Cheeky :: 7:13 AM :: 5 Singing with Cheeky



Sing with Cheeky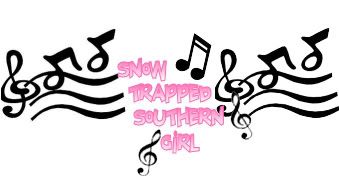 Thursday, October 22, 2009
I love people that can laugh

I had my pre-op doc visit last night. What a hoot. I have found a new doc! I saw this particular doctor when I had my physical back in August. My regular doc was on maternity leave. Well I liked the new one and when I needed to schedule my pre-op I asked for him. I don't think I have ever laughed so much at a doctor's visit. FUNNY! He is also a lover of books and we started talking about that and he made a few suggestions for me. I told him "ok, I'm gonna go get these books and if I read them and don't like them I am gonna call you and fuss and tell you I want X days out of my life back!" He thought that was funny. The topic moved to celebrities and we both have an appreciation for those that can laugh at themselves. Case in point - William Shatner. What a hoot! So of course the doc tells me about a CD that William put out where he is singing in the voice of Capt Kirk and then the doc proceeded to show me what he was talking about by imatating it. Hilarious! I am sure the nurses wondered what was going on....but then again they work with him so I am sure they are used to it.

So, yeah, I am changing primary docs. Why couldn't I have found this guy when I first moved?
Posted by

Wendy aka Cheeky :: 7:46 AM :: 0 Singing with Cheeky



Sing with Cheeky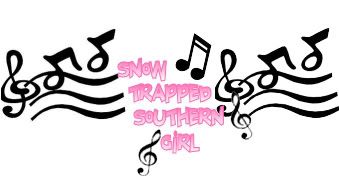 Wednesday, October 21, 2009
Back to work

The retreat for work was pretty fun. I laughed a lot and now I have a few "inside" jokes. I learned to play cribbage. I have never played and each year there is a "tournament" and apparently its hard core. So I thought I would give it a shot. They said the tournament usually lasts until about midnight. I thought to myself "pffft I will be out by the first game so no worries". Yeah, right. I made it to the semifinals and came in 3rd for the entire tournament so of course I had to stay for the final round. I have now been designated as "the one to watch" for future tournaments.
Posted by

Wendy aka Cheeky :: 7:10 AM :: 2 Singing with Cheeky



Sing with Cheeky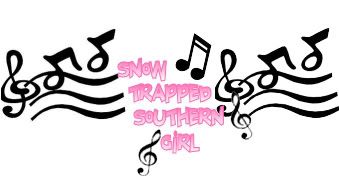 Monday, October 19, 2009
So lets get caught up...shall we?

Last week was one big blur. I have been so busy I turned around and the week was gone! Work is busy busy. Home is busy busy - ok busy goofing off but that totally counts. So here are a few random things to get us back on track.


I will be having surgery on the 27th and will be out of work two weeks so I have been busy trying get things ready for that. Try to get things prepped and ready for someone to step in and keep things running. I will be in the hospital two days and actually be out of the office two weeks but its my plan to do some work from home the second week. I said that was my plan....doesn't mean that it will happen. It will depend.

Flowers, gifts, and flamingos of all shapes and sizes will be appreciated during my time of recovery and just may speed along the process (hint hint HA!).

Halloween cards are made, addressed, and ready to be mailed! I plan on sending them toward the end of this week. I have a few extra so if you want one just email me with your addy and its yours! Now its time to start coming up with my Christmas card ideas. I am thinking simple might be the way to go this year. Not sure yet.

Fall has returned (instead of winter) and the weekend was very nice. Sunny with a little nip in the air. Just the way fall should be. So we got somethings taken care of outside in prep for winter. Got the flower bed tilled under, the boat winterized and put in storage, sprinkler system blown out, hoses drained and put away.

So that is it....not exciting but hey....I am ok with that!
Posted by

Wendy aka Cheeky :: 7:05 AM :: 3 Singing with Cheeky



Sing with Cheeky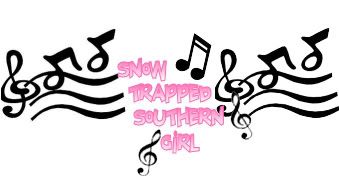 Monday, October 12, 2009
Its snowing....

Again....as I type.....this is going to be a loooooooong winter.

This weekend was a little on the lazy side. Played some WoW. Finished up a big chunk of my Halloween cards. Just a few more to go and then I will be mailing them out next week.

Saturday I went to the Rubberstamp Expo down at the fairgrounds in St. Paul. I always enjoy this show and I always spend too much money. The fall one is usually smaller than the spring show. I did get some really cute stamps though and I am anxious to use them.

Now it is the start of yet ANOTHER week....Here we go....
Posted by

Wendy aka Cheeky :: 8:27 AM :: 4 Singing with Cheeky



Sing with Cheeky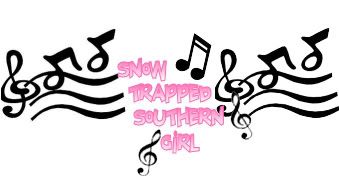 Friday, October 09, 2009
Its too early for this stuff

Tonight....in the forecast....S.N.O.W! I can't like it. Not on October 9 for Pete's sake! Yes, it will only be a little bit. Yes, it will melt and go away rather quickly but you are missing the point. Its is OCTOBER 9 and its gonna snow!?!?

Cheeky - who is off to get a warm sweatshirt....
Posted by

Wendy aka Cheeky :: 7:25 AM :: 4 Singing with Cheeky



Sing with Cheeky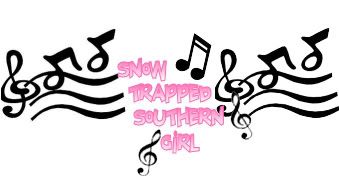 Thursday, October 08, 2009
On this date.....

11 years ago......


The Manchild was born!

Happy Birthday! Tonight we will dine at your restaurant of choice. This weekend we will do what YOU want to do! It is your weekend buddy!
Posted by

Wendy aka Cheeky :: 7:34 AM :: 5 Singing with Cheeky



Sing with Cheeky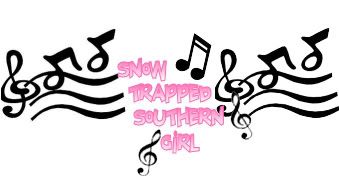 Wednesday, October 07, 2009
TRIFECTA!!

First the Vikings won on Monday night football against the Packers. Then the Twins won last night (in 12 innings) against the Tigers....then....my WILD won in their home opener in OT against the Ducks. Yes, it has been a GREAT couple of days for sports around these parts!!!
Posted by

Wendy aka Cheeky :: 7:23 AM :: 2 Singing with Cheeky



Sing with Cheeky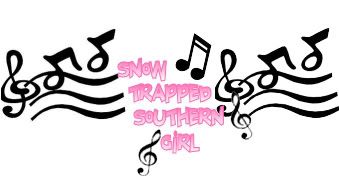 Friday, October 02, 2009
I love Friday!

Not only because it is Friday but also because I have a little routine on Friday's. I stop and get a "foo foo" coffee instead of making it at home. The coffee dude knows its Friday when he sees me and knows exactly what I am going to order and makes it perfect every time.

That my friends is good customer service.
Posted by

Wendy aka Cheeky :: 7:37 AM :: 2 Singing with Cheeky



Sing with Cheeky