Thursday, November 30, 2006
Hug the women in your life.....
I just received word that a friend of mine has lost her battle with Cancer. Lisa Baca died at 4:55 this morning. She was only 38 years old and the mother of three young boys. She found out that she had breast cancer when she was pregnant with her youngest son. She fought long and hard and became a survivor. The cancer decided to return this time in her liver, in her lungs and in lymph nodes that were inoperable. She found this out earlier this year. At the time they gave her only 2-3 months be she fought and made it almost to see another Christmas with her family. Through this year she suffered numerous tumors (including a brain tumor) and illnesses that kept her in and out of the hospital.
This has really hit me hard. The instant I read this I couldn't help but cry. I met Lisa when I workd in Jacksonville, Fl. I was a recruiter and we hired her to work remotely. We hit it off instantly. We were two peas in a pod. I had the pleasure of meeting her in person once on one of my trips to NY. (She lived in CT and had driven down to work with me during my visit). Through the years we managed to stay in touch. I guess you could say we had a long distance friendship. This
article
was written about her just this summer.
The world has lost a truly remarkable woman today. Her family has lost a loving daughter, wife and mother. I have lost a friend.
Updated: Below is her obituary:
Lisa Anne (Brolin) Baca of Torrington
was a beautiful blue eyed Angel, sent to be with us for only a short time. Born Dec. 31st 1967 in Hartford CT, Lisa lost her courageous, positive, and valiant 3.5 year battle against a rare and aggressive breast cancer Thursday Nov 30, 2006.
She leaves to mourn her loss her High School Sweetheart and loving husband of 17 years, Michael S Baca and their sons Ryan 12, Colin 11, and Liam 3, at home., Her parents Carl and Janice (MacCallum) Brolin of Torrington, grandmothers Bernadette Brolin and Audrey MacCallum of Torrington, great aunt Audrey Houston of NY, aunts and uncles, Howard and Merle( MacCallum ) Wilcox of New Hartford, Nita MacCallum of Bristol, Kenneth and Cynthia Brolin of Virginia, and Audrey Brolin of Plainville, and father in law Andrew M. Baca of Torrington and sister in law Annette Baca of California and many cousins and friends. Lisa was predeceased by grandfathers Carl W. Brolin and Colin C. MacCallum and mother in law Claire Baca.
Lisa was diagnosed with breath cancer while pregnant with her youngest son Liam. Over 3.5 years she was re-diagnosed another 2 times, but always greeted everyone with a smile, the comment "I'm feeling fine, one day at a time," and encouraged many patients she met while being treated. She was always positive, teaching her children to grasp the good out of something bad. She was strong in faith, telling her children not to be made at God, that there was a reason for this to happen, even though none of us knew what it could possibly be.
Lisa graduated from Torrington High Class of 1986, and Endicott College with a degree in Hotel/Restaurant Management. Immediately after graduation she became Manager of Friendly's in Simsbury, later working as Management Recruiter for the same Company. She also worked in Recruiting for Storage USA and American Express. The position she loved most was when she became a Tastefully Simple Consultant, building her business quickly to become Team Leader. She enjoyed the opportunity to get out of the house and put herself in front of many women who needed to hear breast cancer statistics and the reason for early detection. Lisa has been supported by many friends during this journey. January 29, 2004 a Pink Tie Ball was held for her in Litchfield to raise money for a Scholarship Fund and a trip to Disney. Saint Paul's Lutheran Church has been more than generous with their love and contributions of money to help the family. June 24, 2006 Lisa was Honorary Chairperson of The American Cancer Relay for Life held in Winsted, walking 5 miles herself. Lisa used to say, "God gave me a big mouth and I think my purpose is to spread the word of breath cancer. To make people aware it not only effects those with the disease but family that have to live the journey too. It takes young women away from their children and something needs to be done to find a cure."
Funeral services will be held on Monday Dec. 4 at 11:00 AM at Saint Paul's Lutheran Church 837 Charles St Torrington. Friends may call at The Phalen Funeral Home 285 Migeon Ave. Torrington on Sunday from 3:00 to 6:00 PM. Memorial Contributions can be made to Michael Baca C/O Lisa Baca Scholarship Fund Litchfield Bancorp 1320 East Main ST Torrington CT 06790.
online memorials at www.phalenfuneral.com.
Posted by

Wendy aka Cheeky :: 6:51 PM :: 15 Singing with Cheeky



Sing with Cheeky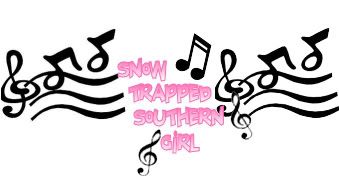 So I am not off to a great start

OK, I am warm and snug in the bed and what happens? The teenage daughter comes up and says that she has been waiting for the bus for 15 min and it is cooooooooold and would I please take her to school (the temp was like 6 degrees with a wind chill of minus 5 so she had a reason to complain). I am a good mom so I moan and say yes. I mean, the really cool bizarre dream that I was having and enjoying had already come to an abrupt end, I might as well get up and take her to school. So as I lay there a few minutes thinking I don't want to get out of such a warm bed, she yells. Bye Mom! She saw the bus and took off. Now, I am awake. Ugh. So, I thought I would make the best of it. I got up and started a load of laundry. Then got everything chopped and in the crock pot (we are having some chili for dinner...and its gonna cook all day...Yuuuuummmm!!!). OK things are going pretty good right? Nope. I decided since its trash day and there is room left in the can, I would change out the litter in the multiple litter boxes around the house (yeah, I know, sucking up to the cats). Well, I go to put it in the garage so I can get dressed before taking it out and what happens, yep, the bag hits the step in the garage and now there is a big pile of litter just waiting to be cleaned up. Yep, no good deed goes unpunished.


Cheeky - who needs a little something to perk her up....perhaps a little Chipmunks...("All right you Chipmunks! Ready to sing your song?" "I'll say we are!" Yeah! "Lets sing it now!" "Okay, Simon? Okay!" "Okay, Theodore?" "Okay?" "Okay, Alvin? Alvin? ALVIN!" "OKAY!!!")

Christmas, Christmas time is near, Time for toys and time for cheers, We've been good, but we can't last, Hurry Christmas, hurry fast. Want a plane that loops the loop, Me, I want a hula hoop...We can hardly stand to wait please Christmas, don't be late...
Posted by

Wendy aka Cheeky :: 9:31 AM :: 3 Singing with Cheeky



Sing with Cheeky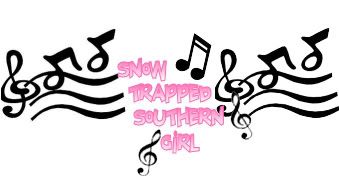 Wednesday, November 29, 2006
Just a few PSA's

Now this may come across as me being in a witchy mood but actually I am not. I am in a fairly good mood after a good nights sleep and getting rid of that nasty headache I had yesterday.

PSA #1 To the lady that sat behind me at the Wild game. Honey, I know its cold season, I have one too but if you have to continue to hack and cough don't be doing it in my hair. And you need to see a doc cause that is one nasty juicy (smokers?) cough you have there and if you are contagious - I don't want it. Capish?

PSA#2 To the idiot behind me at the stop light (actually this goes for a lot of drivers around here) when the light turns green and I am at the front of the line, give me the 2 seconds or less that is required to remove my foot from the brake and accelerate. Honking on your horn during this time is only going to engage my road rage and next time you do it, this girl is gonna just put it park and sit there and wave while enjoying the sound of your honking horn.

PSA#3 To the makers of the stop snoring spray - umm it don't work. Don't believe me? Well just listen to this.....(I am NOT saying who this is - gotta protect the innocent).




Photo Sharing - Upload Video - Video Sharing - Share Photos




Cheeky - who is singing....Grandma got run over by a reindeer, walking home from our house Christmas Eve. You can say there's no such thing as Santa, But as for me an' Grandpa, we believe.

She'd been drinking too much eggnog, And we begged her not to go. But she forgot her medication, And she staggered out the door into the snow. When we found her Christmas morning, At the scene of the attack, She had hoof prints on her forehead, And incriminating Claus marks on her back.
Posted by

Wendy aka Cheeky :: 9:28 AM :: 17 Singing with Cheeky



Sing with Cheeky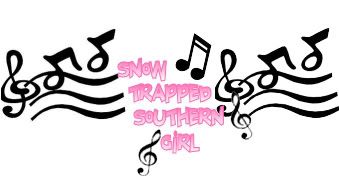 Tuesday, November 28, 2006
The Thunder Rolls....and the Lightning Strikes...

Can you believe it? A thunderstorm in late November? That is exactly what I am having this morning and I am loving it! Was kind of weird having my hot cocoa, looking at my Christmas tree all lit up and hearing thunder.

Not much going on around Chez Cheeky except the usual stuff. Work was busy yesterday and ebay has really taken off from holiday shoppers. I found that I was packaging off and on all day long yesterday. I am NOT complaining though. I missed the holiday season last year because we were prepping for our move. Wow, its hard to believe we have almost been here a year.

The cats are doing pretty good with the tree. Kitty girl likes to lay under it and hide. Kitty boy likes to mess with her while she does. Yep they are just like siblings. Now the question is, are they going to behave when the real tree gets here and it has all the dangly stuff on it?

Still no presents under the tree for Cheeky. I am not worried yet.....but getting a little nervous. But there is still plenty of time (as she checks again to make sure something isn't hiding).

Cheeky who is singing......The thunder rollsAnd the lightnin' strikes.Another love grows cold...On a sleepless night, As the storm blows on...Out of control. Deep in her heart...The thunder rolls.
Posted by

Wendy aka Cheeky :: 9:33 AM :: 8 Singing with Cheeky



Sing with Cheeky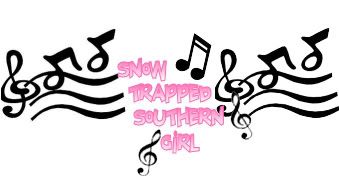 Monday, November 27, 2006
Weekend Update

Well let's start a little bit further back. Let's start with Turkey Day. We didn't have turkey, we had ham. All the other parts of the meal were prepped ahead of time so really the only thing left to do was the ham which made for a really relaxing day.

Mr. Cheeky played in the garage with his new toy while I was downstairs playing with my toys (there you go again thinking dirty - I mean my crafting toys - geesh). I finished up all of my card orders (well almost- a few had to dry but that was no big deal). But the best part was that the teenage daughter came down and helped me a little. We haven't spent very much quality time together lately and I really enjoyed that we did and I enjoyed that she came down on her own and hung out with old Mom. Kinda made my day. We took a break for some munchies and watched a movie. Then had the main meal. Then I planned my attack for Friday morning - which by my previous post you can see it was really successful!

Saturday: The man child had hockey practice and I did some work around the house. I couldn't take it anymore and had to get on my hands and knees and scrub the bathroom. Not that it was a pit mind you but I just couldn't take it. Then I moved on to the teenage daughter's bathroom - now that WAS a pit! I told her she could either help me or do it herself - she helped. Ahhh pinesol freshness! Later that day, you could tell the holidays were upon us because the usual arguing began. You know, it just isn't the holidays until you are fighting over the lights. For the first time EVER, Mr. Cheeky put lights on our house (and the ugly tree in the front yard). I directed of course. It's simple but I like it. After a visit to the China Buffet we came home and put up the fake tree in the front window. Very simply decorated - just blue lights and silver bows. It is actually quite nice. The real tree will come this week and will go downstairs in the family room by the fireplace. It will be all decked out with goofy ornaments but hey, that's us - goofy!

Sunday: The man child had hockey practice again (his first game is next Sunday). I got up early and hit the outlets. I got there when they opened up and there was practically no one there. I got serious rock star parking (you know - the front spot) all morning long. Came home. Had some lunch with the man child and Mr. Cheeky (teenage daughter spent the night with friends and wasn't home yet). They headed back out to go to the ice rink to work on man child's skating (he is doing really good considering this is his first year). I took the opportunity to get some of the presents out of hiding and get them wrapped. No sooner than I got the teenage daughter's stuff wrapped she comes home. Then she helped wrap the other stuff. I have to say she has inherited my talent of wrapping gifts (now if you know me you are laughing out loud right now cause I can't wrap for crap and neither can she...we had a good laugh about it). Now everyone has something under the tree, but me. I could let this bug me but if I don't see some changes soon, I am gonna go buy myself something and wrap it and put it there...hehe.

That brings us to today (on NBC - hehe just kidding). Back to the grind. But at least the house is starting to look like there is a twinkling of holiday spirit in there somewhere.

Cheeky who is singing....I'm gettin' nuttin' for Christmas, Mommy and Daddy are mad. I'm getting nuttin' for Christmas, 'Cause I ain't been nuttin' but bad. I broke my bat on Johnny's head; Somebody snitched on me. I hid a frog in sister's bed; Somebody snitched on me. I spilled some ink on Mommy's rug; I made Tommy eat a bug; Bought some gum with a penny slug; Somebody snitched on me.

Oh, I'm gettin' nuttin' for Christmas, Mommy and Daddy are mad. I'm getting nuttin' for Christmas, 'Cause I ain't been nuttin' but bad. I put a tack on teacher's chair, somebody snitched on me. I tied a knot in Susie's hair, somebody snitched on me. I did a dance on Mommy's plants, climbed a tree and tore my pants, Filled the sugar bowl with ants, somebody snitched on me.

So, I'm gettin' nuttin' for Christmas, Mommy and Daddy are mad. I'm gettin' nuttin' for Christmas, 'Cause I ain't been nuttin' but bad. I won't be seeing Santa Claus; Somebody snitched on me. He won't come visit me because, Somebody snitched on me. Next year I'll be going straight; Next year I'll be good, just wait; I'd start now, but it's too late; Somebody snitched on me. So you better be good whatever you do 'Cause if you're bad, I'm warning you, You'll get nuttin' for Christmas.
Posted by

Wendy aka Cheeky :: 9:03 AM :: 11 Singing with Cheeky



Sing with Cheeky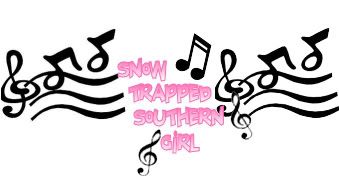 Friday, November 24, 2006
Round One - Cheeky, Round Two ???

Dateline Minnesota:

The first round of the shopping frenzy is over and Cheeky came out a winner - got everything I was going for - Woohoo!! (and its only 7:30am). Now I am back at the house for some sustanance, waking up the teenage daughter and heading out for round two.

Details at 11.

Updated: It is now 10:15 and round two is done! Cheeky 2 Stores 0! I have finished shopping for several people which is waaaaay cool! Now its time to hit the showers and chill for a little bit then I am headed out to see the Minnesota Wild play some hockey!
Posted by

Wendy aka Cheeky :: 8:36 AM :: 8 Singing with Cheeky



Sing with Cheeky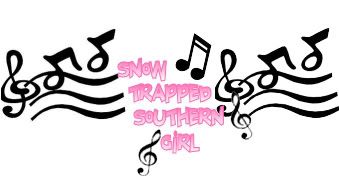 Tuesday, November 21, 2006
Crack night at Mickey D's and random stuff

Last night must have been the monthly meeting of the local chapter of Crackheads R Us. And they must have let out early because they all showed up at Mickey D's last night as I was taking the man child out for a little sustanance. I am not kidding ya'll they were everywhere and one of them even brought her kids with her. Unbelievable.

Yesterday I received a call from Fabio from the lonely housewives website. I never knew Fabio was German...LOL

Its a bit of a busy day. Lots of work for my job and then I am prepping for dinner tomorrow and most importantly, I need to do power shots of vitamin C. I am getting sick ya'll. I felt it coming on last night. The headache, the scratchy throat. And this morning my throat is killing me. I know its sinus drainage which means a cough will soon follow. I can still breath for the moment which is good. I don't need to be sick I don't need to be sick I don't need to be sick.....

Cheeky who is thinking up her own home rememdy to get rid of this....

Brother bought a coconut, he bought it for a dime, His sister had another one, she paid it for the lime. She put the lime in the coconut, she drank 'em both up, She put the lime in the coconut, she drank 'em both up, She put the lime in the coconut, she drank 'em both up, Put the lime in the coconut, she called the doctor, woke him up, and said.....Doctor, ain't there nothin' I can take, I said, Doctor, to relieve this bellyache, I said, Doctor, ain't there nothin' I can take, I said, Doctor, to relieve this bellyache....
Posted by

Wendy aka Cheeky :: 8:36 PM :: 8 Singing with Cheeky



Sing with Cheeky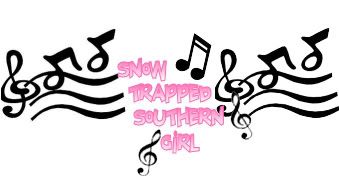 Why do they do this crap????

I mean really....I get up this morning, in a fairly decent mood. Pour myself a cup of java (or if you are a Dolly fan - that would be a cup of ambition) with peppermint creamer (mmmmm good). Sit down to start my laptop and its time for windows updates. Cool, no problem. Just installed updates last night on the home PC so no biggie. But wait - what's this? The new Explorer 7? Ummmm well, if its recommended and its coming as an automatic update the ummmm ok sure go ahead and install. MISTAKE!!!! The toolbars have a new look, they are all funky. AND, get this, they won't let me re-arrange them in the heirarchy that I like. Now don't get me wrong, change can sometimes be good but leave my internet crap alone - especially before the morning java has kicked in mmmmkay?

So now I just feel all weird and violated (wonder how the laptop feels?).

On a happier note, my shopping list for Friday is looking good. I know what I am getting for people and this is a good feeling. Daddy if you are reading, I picked up something for you last night and you will NEVER NEVER guess what it is (but go ahead and try if you want).

AND on an even happier note.....one of my fellow bloggers totally made my day yesterday (after I finally checked my snail mail). You know those ridiculously goofy commercials where someone gets something in the mail and then they get all giddy and get a really goofy look on their face?? Well that was me yesterday! Jen sent me a little package and I was totally not expecting it and it totally made my day! She sent me 2 80's CD's (a girl after my own heart - and which by the way had a few songs on them that was on my list to purchase from itunes...now I don't have to..hehe - yep I am still giddy) and a singing card (that sings Kokomo). The man child was having a ball playing with the card in the car.

Cheeky - who is gonna sing one of the songs from the CD for ya - ready? (and you know you wanna sing along).....

My grandma and your grandma were sittin' by the fire, My grandma told your grandma: "I'm gonna set your flag on fire"...Talkin' 'bout, Hey now! Hey now! I-KO I-KO un-day Jock-a-mo fee-no ai na-ne...Jock-a-mo fee-na-ne

Look at my king all dressed in red , I-KO I-KO un-day, I betcha five dollars he'll kill you dead, Jock-a-mo fee-na-ne...Talkin' 'bout, Hey now! Hey now! I-KO I-KO un-day Jock-a-mo fee-no ai na-ne...Jock-a-mo fee-na-ne

My flag boy and your flag boy were sittin' by the fire, My flagboy told your flagboy: "I'm gonna set your flag on fire"...Talkin' 'bout, Hey now! Hey now! I-KO I-KO un-day, Jock-a-mo fee-no ai na-ne...Jock-a-mo fee-na-ne

See that guy all dressed in green? I-KO I-KO un-day, He's not a man, he's a lovin' machine, Jock-a-mo fee-na-ne...Talkin' 'bout, Hey now! Hey now! I-KO I-KO un-day Jock-a-mo fee-no ai na-ne...Jock-a-mo fee-na-ne
Posted by

Wendy aka Cheeky :: 7:58 AM :: 10 Singing with Cheeky



Sing with Cheeky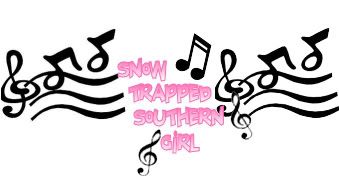 Sunday, November 19, 2006
Ohhhhhh He's a little Runaway....

OMG!! Yours truly was seriously distraught last night. I mean, I really didn't realize how much I was suffering from PWSS (Post Willie Stress Syndrome) until.....new kitty boy - Sylvester, decided that he needed to explore the neighborhood....at night.....in the cold....without permission.....and without telling anyone. I am not exactly sure how long he was out (perhaps an hour or so) but he was no where to be found in the house and I knew something was wrong. I grabbed my granny sweater (the big giant floppy one I wear around the house...yeah I don't wanna hear it so just shut it!....hehe) and out the door I went. Calling him, crying, calling him more, sucking up snot, calling him more....let me tell ya, it was a sight. Since I wasn't sure how long he was gone I went downstairs and broke up the teenage daughter's game of Apples to Apples (she had 6 friends over), told them to get their shoes and coats on and start walking the neighborhood. I got in the car and started driving on adjoining streets with the windows down...calling for my kitty, crying...calling more....sucking up more snot (what? you thought I would ruin the sleeve of the granny sweater with snot?....Ummm you thought wrong - in that situation you just suck it up). Not only was I worried that he was out and anything could happen but it was also 14 degrees last night people....that ain't good for any kind of animal, especially ones that are spoiled to the degree that mine are (I sometimes wish I was my pet....that would be the life....lay around anywhere I want, get petted, lay around some more, get treats, annoy the sibling kitty....yeah what a life). Luckily, the teenage daughter and her friends found him a couple houses down in a neighbors garage crying. After that fiasco, I needed a stiff drink, I needed a zoloft....I was a mess. I can't believe I reacted so strongly to a kitty that I have only had for a few weeks. Yep, it must be PWSS.

On a happier note, the rest of the weekend was good. A girl that works with Mr. Cheeky (Suzanna - hey girl - I called you out...hehe)and who is a fellow scrapper, and who I met on my birthday, and who has befriended me came over and we scrapped until the Sylvester episode, then I took a break and started back. Then at 11pm we decided it was time to make a run for the border, then with full tummy's we scrapped until 1am.

Got up Sunday (earlier than I wanted) and scrapped a little more. Mr. Cheeky went to the auction and bought his snowmobile (pictures are forthcoming...its just too cold to go out and take one now). Suzanna and I headed to St. Paul (where she also lives - which is about 45min to and hour away) to another friend's (and fellow coworker of Mr. Cheeky's) house for a Pampered Chef party. I bought some good stuff ya'll - so my food network career will be goin to the HNL (the Ho Nubber Level - for you Mad TV fans).

As for Thursday and Friday - why didn't I blog? - cause I am hooked...I have been recruited and further more encorporated into a cult.....one that I have also recruited the teenage daughter into. We are addicted to Weffriddles. Ya'll have to do this....OMG - after only 2 days I am on level 30 but I had to walk away this weekend - just walk away. I was becoming consumed (and going blind from staring at the computer screen so much). So, if ya'll try it out - this is your only warning - IT IS ADDICTIVE but if you need a little help on how to solve the riddles - I am there for ya. Just send me an email.

That's the weekend update from Cheekyland in MN.

Cheeky - I would sing for ya, but I don't wanna get myself worked up tonight....I need to sleep so I am gonna grab this CD that says Relax on it (no its not Frankie goes to Hollywood) its kinda soothing, instrumental, boring put you to sleep music. I am gonna grab the kitties and snuggle up and snoooooze.....
Posted by

Wendy aka Cheeky :: 8:27 PM :: 10 Singing with Cheeky



Sing with Cheeky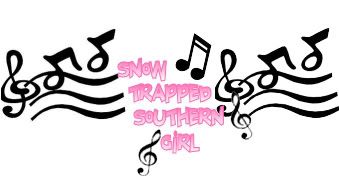 Wednesday, November 15, 2006
Randomness and a Challenge

I don't have much in way of a post today. While I was lying in bed not sleeping at 3am (and 4 and 5...) I had some wonderful stuff to say but can't remember it now. Next time I will just go ahead and post it then instead of waiting. So, instead I will just give you some random stuff.

The challenge comes in from Shell. While she is taking a well deserved mini hiatus from blogging (and it better be mini...hehe) she has given us a challenge to use certain words in our posts. I think I can do it.


So late yesterday afternoon I am sitting on the sofa working because my stupid wireless card gets its panties in a wad from time to time and doesn't work from upstairs so I have to come downstairs to get closer to the modem (stupid laptop). ANYWAY, I have Dr. Phil on the TV in the background. The man child comes home from school, kisses me on the cheek and says (now remember he is 8):

Man Child: "so what's on Dr. Phil today?"
Cheeky: Ohhh I don't know, I am not really watching it. I think its something about two sisters that are being really mean to each other all the time.
Man Child: "you mean how sissy is mean to me?" (gotta love it when he can get his little digs in at just the prime opportunity. He is clever that way).


Last night was "clean out the fridge" night. Time to eat the repurpose entrees.


I have been instructed that I need to start making my Christmas list. So many things so little time. I keep seeing all these commercials for Best Buy and I am in nerdvana.


Monday was full of zerotasking, Tuesday was fairly busy, today I am swamped (great on the day after getting only a few hours sleep I am swamped....nice).


Now, I am not a HUGE Oprah fan. In fact, there are many times she just gets on my last nerve but I watch anyway. I will admit that in between the shows that irritate me, are some fairly good ones. Yesterday was one that really kinda ticked me off. In case you didn't watch she had a dude from NC that killed his 5 year old twin daughters. Makes you mad right? You wanna hang him up by his privates right? Well, she is talking with his wife and Oprah gets this attitude because the wife chose to stay with him. Yeah, I was shocked the wife did that too but you know the wife knows a whole lot more about this man and his illness and their situation than we will know from just an interview. I am quite impressed that the wife had a big enough heart to be able to forgive the man that stabbed her daughters to death. I don't think I could have that kind of forgiveness in my heart. She may be in denial or it may be true forgiveness and if it is I think that is something we can all learn from. Oprah is always talking about compassion for your fellow man but she sure didn't seem to have any for this woman on her stage. Oprah goes on to interview the dude from prison and she had such major attitude. Now don't get me wrong, I don't think she should have been all peaches and cream with him but I just wanted to slap her. It wasn't necessarily the questions she asked but it was more the tone and the "holier than thou" attitude she gets from time to time. The man is in prison, he confessed, he is being punished (as well he should) but he is also doing her a favor and getting her ratings by doing the interview. Am I wrong here? Was I the one with the attitude yesterday? Am I viewing this the wrong way?

I am stealing this from Mr. Fab, I like to send out cards (duh, I make them...hello...McFly??...lol) ANYWAY, I would like to send them to all my wonderful blogger friends but of course I need addresses to send them to. If you would like to receive your own very special copy of the Cheeky Christmas Card '06, just email me with the info. I promise I won't sell it to those who send junkmail (unless of course it will get me cash then I am siging you all up for everything...kidding kidding....)

OK I think that's all I have for now. Gotta get the man child his breakfast and get him out the door for school.

Cheeky who needs a little pick me up after getting all cranky with my Oprah story so I am gonna sing a little....Bon Jovi - yep that always puts me in a good mood, perhaps a little something from his Crush album......

Hey, man, it's been a while do you remember me? When I hit the streets I was 17. A little wild, a little green. I've been up and down and in between. After all these years can you believe I'm still chasing that dream, But I ain't looking over my shoulder....I like the bed I'm sleeping in, It's just like me, it's broken in, It's not old -- just older...Like a favorite pair of torn blue jeans, This skin I'm in it's alright with me, It's not old -- just older....
Posted by

Wendy aka Cheeky :: 9:01 AM :: 15 Singing with Cheeky



Sing with Cheeky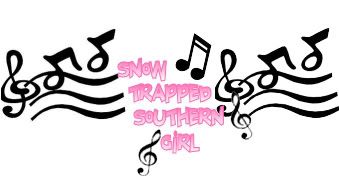 Tuesday, November 14, 2006
See This?

See this picture right here???




Know what that is? THAT my friends is BLISS in a bottle!

That is all.....


Cheeky - who will be bouncing of the walls soon with all the coffee in her system this morning. (yes, before you ask I have heard of something called decaf but...it does not exist at Chez Cheeky). So since I will be bouncing let me give you a little old school...A little Kris Kross..

Jump Jump, The Mac Daddy will make you Jump Jump, The Daddy Mac will make you Jump Jump, Kriss Kross will make you Jump Jump...uh huh uh huh.

OR for the rocker in me a little Van Halen - I get up, and nothing gets me down. You got it tough. I've seen the toughest around. And I know, baby, just how you feel. You've got to roll with the punches to get to what's real...Oh can't you see me standing here, I've got my back against the record machine. I ain't the worst that you've seen. Oh can't you see what I mean? Might as well jump. Jump! Might as well jump. Go ahead, jump. Jump! Go ahead, jump.

(yeah, the caffiene is already kickin' in)
Posted by

Wendy aka Cheeky :: 8:11 AM :: 17 Singing with Cheeky



Sing with Cheeky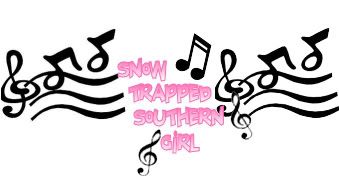 Monday, November 13, 2006
Bet you didn't know I was famous did ya??

I have been holding on to this little secret for a while well, because I just didn't want to get the autograph seekers beating down my door but I guess its time to let my little secret out. Yours truly, Cheeky, is famous. Just how famous you ask? Well famous enough for Dominic Monaghan to wear a t-shirt with MY name on it. And to be photographed wearing said t-shirt. And for that photo to be published in a national magazine. THAT is how famous I am! Don't believe me? Well just check it out for yourself.....this photo is from the October 16 edition of People Magazine in the Star Tracks section......







See, there it is! Cheeky is famous!


As for the weekend I need a day to recoup. Friday was an all day shop fest at the Christmas show in Charlotte. Then fly back to Minnie. Saturday was another all day shop fest at the scrapbooking convention in St. Paul. Sunday, wasn't too bad. Went to a Vikings vs. Packers football party and then....shopping at the outlets. I took the teenage daughter and got some good ideas for Christmas. So today, its back to the grind.

Cheeky who is singing a little Bowling for Soup....Debbie (aka Cheeky LOL) just hit the wall, she never had it all, one Prozac a day, husbands a CPA, her dreams went out the door, when she turned twenty four, only been with one man
what happen to her plan?

She was gonna be an actress...she was gonna be a star...she was gonna shake her ass
on the hood of white snake's car...her yellow SUV is now the enemy...looks at her average life...and nothing has been alright

Bruce Springstein, Madonna, way before Nirvana, there was U2 and Blondie, and music still on MTV, her two kids in high school, they tell her that she's uncool, but she'still preoccupied, with 19, 19, 1985....
Posted by

Wendy aka Cheeky :: 9:56 AM :: 16 Singing with Cheeky



Sing with Cheeky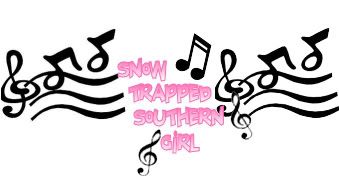 Tuesday, November 07, 2006
It's Number 200! So let the Party Begin!!!

Here are are 200 little known facts or answers to questions about yours truly - Cheeky. For numbers 1-100 go here

I will start with answering questions from ICL:

101: My favorite place in the world that I have already been to (which somewhat limits my choices because unless I am moving there I haven't been to many places) would be Charleston I think.

102: I haven't been to Australia but I really really want to go.

103: My middle name is Yvonne (cool eh?)

104: There ain't no way I would be able to eat the gross crap on fear factor - no way nuh uh forget it....nope nope nope

From Fantastagirl:

105: If I could be anything (wait - I am Sybil I already am multiple things...LOL) but if I had to choose I think it would be a Philanthropist - I have a tendancy to want to help people and give them what they don't have - problem is I don't have the $$ to do all the things I would like to do.

106: I would take a do-over on a few small things but for many I would not - Even the mistakes - they have made me what I am today and I think I am a fairly cool Cheeky....LOL

Now on to my own list

107: I love eggnogg - the cheap stuff that just happens to already be on the shelves at the store. Sure, I like the homemade stuff too but there ain't nothing like the cheap stuff.

108: I am crafty but wish I could spend more time doing it.

109: Still waiting to see the Northern Lights - I am starting to think I have been bamboozeled.

110: (don't laugh) Sometimes when I am preparing dinner - I pretend I am on a cooking show (except of course when I cut myself - that would be the blooper reel)....Hey! I told you not to laugh.

111: I think I am turning in to the cat lady (hey, every neighborhood has to have one).

112: When shopping for clothes for myself its either feast of famine - either everything fits or nothing does....last night it was feast!

113: I laughted at people this weekend for being all bundled up in 63 degree weather while I was in short sleeves - last year - that would have been me all bundled up.

114: I want to be a commentator on one of those I love the 80's shows.

115: I am only at 115 and I am running out things - this might be tougher than I thought.

116: I can organize anyone else's crap but my own. I can do my own - I just don't like it and will avoid it until I can't stand it anymore.

117: I think I am gonna let Mr. Cheeky get a snowmobile (shhhhh don't tell him).

118: My sister and I are working on a scam to get ourselves in the the annual Candy show held in Chicago (only buyers etc can attend)...I.WANT.TO.GO. We will of course be accepting any suggestions on how we can accomplish this task.

119: I think I am a little too easy as a Mom....I think I need to tighten the reigns just a wee little bit. Mr. Cheeky would agree with this. I think I will lose part of my cool mom factor by doing this. You may want to warn the teenage daughter who will be feeling most of the pain from this revelation and of course the man child who has already been feeling some of it.

120: I think this is just the coolest stuff EVER! But I have yet to buy some of it - this year may be the year!

121: I have been in MN for almost a year now and still don't have any really close friends.

122: I have really high arches in my feet and in my lower back (which is not a good combination). I can lay with my back flat on the floor and a small animal can crawl under the arch in my back. Could be that I have a really big bootay too - so I guess that doesn't really help.

123: I have decided that there are times where it really is all about me (why do you think I have a blog - duh!)

124: I do not have an eye for decor - which is why after 11 months there is ONLY ONE picture hanging on my walls.

125: I have learned how to make a mean potato soup and yeah its ready in 30 min so Rachel Ray ain't got nothin on me!

126: I really like how my little man child has a little special place in his heart for me....but it also bugs me that he might turn out to be a "momma's boy".

127: I am ready for the teenage daughter to get out of this "I am a teenager so I have to sneak around even if I am not doing anything wrong" attitude.

128: I am disappointed in my neice at the moment. I still have high hopes for her but I guess she has to find her own way.

129: I have the pink panther tune on my pink razor phone

130: I STILL have boxes that are packed from the move and don't even know what is in them.

131: If you have been coming around this blog for very long you know that I have tons of trival pop culture knowledge just taking up space in my brain.

132: I have season tickets to the Minnesota Wild (cool huh?)

From AngryDad

133: I can't say that I know what yellow snow tastes like - first rule of snow is to avoid the yellow snow but if I had to guess I would say lemonny freshness!

From Shell

134: Drunk?!? Me get drunk?? (that was for you Mom and Dad...hahaha!! - no comments from the sis either mmmkay?) As mentioned in my first 100, wine will get me toasted pretty fast so I have to be careful when drinking it - I am sensitive to the sulfites. I like to mix things up a bit so I don't have one particular drink - the drink of the month is Bloody Mary's but I keep a well stocked cabinet for variety. Although Gin and Full Throttle will tear you up fast if you aren't careful.

Back to my list

135: I can be generous to a fault. I said it before but it needs repeating to remind me so I do not become an enabler (I learned that word from Dr. Phil...haha)

136: I can make some seriously good guacamole! I got the recipe from a food network show and then added my own little twists.

137: I love the food network.

138: I am excited that the new fall season has started on TV.

139: I am annoyed the new fall season has started because I have one show per evening (except Friday's) that I just HAVE to watch!

140: I am hooked on Heroes but they need to move the story along just a wee bit faster.

141: I love PJ's but hate sleeping in pants - so I just sleep in the shirt.

142: All those songs I sing on my posts - yeah I really know the lyrics - AND that is just the tiny tip of the iceberg!

143: When I was a kid - Saturday was cleaning day and Mom would put on old 60's albums (you know vinyl) so I know tons of that music too.

144: I still haven't taken the time to learn cool little html tricks to pimp out my blog - anyone wanna give me some pointers?

145: Sometimes when I speak, I will include grammatical things. For example I will say "That was mean however comma it was funny!" My friends think saying "however comma" is funny.

146: I told Mommy K's hubby last night that he rocked - and he said "you rock more!" He cracks me up!

147: I still like toys. You should see my home office.

148: I think I inherited this from my dad - you should see HIS home office (which by the way used to be my bedroom and before that is was my sisters bedroom but I took it when she moved out!).

149: My daughter's furniture was my furniture from when I was in highschool. Of course I chopped up the waterbed frame and made a really cool headboard stand out of it. I think its time for new furniture for her.

150: Still not talking to the SIL - been well over a year now and haven't spoken a single word to her....do you think that is holding a grudge or standing my ground? I am thinking its the latter.

151: I love that Target has started carrying Muppets themed items!

From Anonymous aka My Daddy

Well, they say confession is good for the soul so here ya go Pop.....

152: It was MY SISTER that put the shaving cream in your boots but I still bear the emotional scars of punishment.....even to this day I can't look at a can of shaving cream without reliving that horrible interrogation and punishment (hehe think that will make my sister feel guilty?? nahhhh LOL). I am the victim here - okay and maybe your boots.

153: I have no idea who in the world would have even thought of such a creatively deceptive thing as to take all of the liquor out of the liquor bottle and replace it with water. Nope, I just can't come up with one suspect at all. Perhaps we should call the folks from CSI to help out. EUREKA! Considering it was my dear sister that even told you about such things happening - I think that would make her the prime suspect!

OK back to my list

154: I have lots of million dollar ideas - too bad there isn't someone out there willing to pay me for them.

155: I am not now nor have I ever been prejudice however comma (see that phrase is just fitting at times like this)in my humble opinion White people cannot cook GREAT Asian (aka Chinese or Japanese) food. Good, yes - GREAT no way!

156: As a kid I always wore short hair so I was always being called a boy (infact that was one of many nicknames I had) when I hit the 6th grade that all changed.

157: I am very "regular" so no extra fiber is needed here (hey - you may not have wanted to know that but I am getting desperate here)

158: I used to be a coffeeaholic but not anymore - I drink it now for the pure joy that is java!

159: I can get "spun up" (aka annoyed) fairly easy sometimes - and those that live at Chez Cheeky sometimes play a game on who can spin me up the fastest.

160: I sometimes feel like those in my life don't know how much I truly appreciate them.

161: I have becomed hooked on Y&R once again and I schedule my appts around it.

162: A few months ago I discovered the show Family Guy - OMG it is HILARIOUS!

163: One of my co-workers loves it when I say that something or someone is "getting on my last nerve" - she thinks its funny. (not that they are just that I say it with such feeling..haha)

164: I am faily animated when I talk and I can come up with some of the most off the wall things.

165: I LOVE the Far Side.

166: After watching a news story on the Today show a while back - I never never never put my handbag on surfaces that I am not positive they are clean - you should see the stuff they found on the bottom of handbags - it was revolting.

167: I passed up a cute little Dooney and Burke bag yesterday at TJ Maxx for a smaller Liz Claiborne because the color was more festive (hey I also carry a little purse made out of capri sun bags so there....sometimes its about the cuteness - aka unique-ness factor). Yeah, I know what was I thinking right? BUT - here is a little scoop for ya...the sales clerk said that all TJ Maxx stores will be carrying quite a bit more Dooney and Burke for the holiday season - the shipment is due anytime now.

168: I wish that Disney would re-release The Song of the South Movie - I was lucky enough to see it in the theater when I was a kid.

169: I saw Bambi in the theater as a kid too and according to my Mom went into hysterics because they killed Bambi's Momma.

170: I am once again addicted to playing Diablo. It's an older game I know, but I still love it! And if anyone in the house even thinks about using my characters to play - well I can't be held responsible for my actions or the pain that will be inflicted.

171: I like hats but I just don't look cute in them.

172: I like goofy sunglasses too and some that I have are really cute.

173: I need to take better care of my hands. Not to mention that I am in desperate need of a manicure, when I am not cutting them or burning them I am using them so much (typing, crocheting, etc) that they hurt a lot. I think I have a touch of arthritis (OMG - that means I am old - so wait ummm I have just over used them yeah that's it - they will be ok if I stop doing things with them).

174: I just thought of an idea - I think I will have a Christmas party this year - it just gives me yet another excuse to buy new decorations.

175: One of my favorite gifts as a kid (and we are talking pretty young) was my Mr. Microphone from Ronco - you know the mic that you could use and hear your voice on the radio....(see I was singing even then).

176: My sister once got an album from K-tel (and yes I am dating myself here) that had all these goofy songs on it (Like They're coming to take me away, and The Streak, and Tip Toe throught the Tulips and one of my favorites Hello Muddah) and I loved that album. I wonder if Mom still has it???

177: Speaking of Albums I used to have an album that told the story of one of the adventures of the Amazing Spider Man - it came with a comic book on the album cover to read along. Wonder if they have that one too?

178: While I did lose about 25lbs this year, I can't say that my butt got any smaller. Let me tell ya Cheeky's got back! or if you prefer...Cheeky's got a big ol butt - oh yeah....(remember that song?).

179: I think we should all have a soundtrack playing as we go places and do things in our lives - wouldn't that be cool that just before you got into trouble you would hear that ominous music in your head as a warning?

180: I think this is a cool website but I haven't ever gotten any hits on my bills.

181: I am guilty.....guilty of lurking from time to time....I wish just for one day everyone that visited would just leave a "hello, hi there" comment so I know they stopped by.

182: I have been working on this post of 2 days.

183: I didn't realize Where's Waldo books were so flippin expensive.

184: I have been working in my old office for the last several days and only ONE person said something about my hair - and that was the NEW GIRL!

185: As a kid - I used to be a clogger. I can still do it a little - very little but don't even ask me to show ya cause that ain't gonna happen.

186: I keep looking for this in the stores and I can't find it and the hasbro website is out of stock....I guess I have to turn to ebay.

187: I like to hear the rain on the roof - especially a tin roof.

188: I never solved my rubik's cube - I finally got frustrated and just took it apart and put it back together so it looked solved.

189: I like brain teaser puzzles - I used to be good at them but that was before having children and becoming fairly brain dead.

190: I have found that when I give the kids choices of doing one thing or another I say "Deal or No Deal?"

191: I like watching shows that show how things are done like Dirty Jobs or how they are made like Unwrapped.

192: I miss my doggie.

193: I have the same initials as I had before I got married.

194: The most money I have ever won in the lottery is $20 and that was on a scratch off card in GA on my birthday!

195: I like to go to Casino's not necessarily to gamble - although I do play the slots a little - but to look at the surrounds and people watch.

196: I want to go on a gameshow.

197: I was introduced to the game Apples to Apples this year - it is a really really fun game to play.

198: I really like board games and should play more - one of my favorite is Risk but when playing with my sister and her hubby inevitably there ends up being some sort of natural disaster on a global scale - tornados, hurricanes, and little men go flying.....

199: The teenage daughter looks at me funny when I say things like "who licked the red off your candy?" She just doesn't understand such things.

200: I finally made it and I hope you enjoyed reading the list AND I hope if you are lurking you take the hint that I was giving in #181.


Cheeky: Who is still singing songs from #176 and thought she would sing for you...Hello muddah, hello faddah, Here I am at Camp Granada. Camp is very entertaining, And they say we'll have some fun if it stops raining!

I went hiking with Joe Spivey, He developed poison ivy. You remember Lennard Skinard,
He got tomain poisoning last night after dinner!

All the counselors hate the waiters, And the lake has alligators! And the head coach wants no sissies, So he reads to us from something called 'Ulysses'.

No, I don't want this should scare ya, But my bunkmate has malaria! You remember Jeffrey Hardy, They're about to organize a searching party!

Take me home, oh muddah, faddah. Take me home, I hate Granada. Don't leave me out in the forest, Where I might get eaten by a bear!

Take me home, I promise I will not make noise, Or mess the house with other boys,
Oh please don't make me stay; I've been here one whole day!

Dearest faddah, darling muddah, How's my precious little bruddah? Let me come home if you miss me; I would even let Aunt Bertha hug and kiss me!

Wait a minute; it stopped hailing. Guys are swimming, guys are sailing.
Playing baseball, gee that's bettah. Muddah, faddah, kindly disregard this letter!
Posted by

Wendy aka Cheeky :: 9:00 AM :: 19 Singing with Cheeky



Sing with Cheeky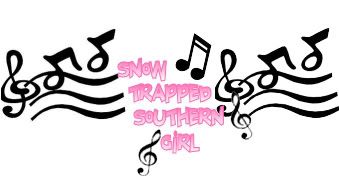 Monday, November 06, 2006
Yo Cheeky! Wassup?!?

Ok so this is sort of a fluff post but let me tell you....this is post number 199 - yep that means the next one is 200 and to celebrate the monumentous occassion I am going to give you 200 little known things about Cheeky. OK OK so 100 of them are already done from my 100 post and I will be linking to that so I only have to come up with 100 more. I am trying to get little things that you just haven't read before. AND while I am working on this for your reading enjoyment - if there is something that you always wanted to know but were afraid to ask....now is the time. So go for it! Lemme know what you wanna know.....

In the mean time Cheeky is down south still and is singing....a little Ugly Kid Joe - only because I heard it this weekend and I haven't heard it in FOREVER and now its stuck in this head so I have to get it out....... this is not directed at anyone so don't take it personal - just direct it at your own person and sing along...

I, hate the rain and sunny weather, and I, hate the beach and moutains too; (and) I don't like a thing about the city, no, no and I, I, I, hate the country side too!

and I, hate everything about you!.. everything about you! I don't like a thing about your mother, and I, I hate your daddy's guts too, I don't like a thing about your sister, no, no 'cause I, I, I, think sex is overrated too. and I, get sick when I'm around, I, can't stand to be around I, hate everything about you! everything about you, everything about you, everything about you...

(Cheeky: catchy little ditty don't you think???)
Posted by

Wendy aka Cheeky :: 4:45 PM :: 19 Singing with Cheeky



Sing with Cheeky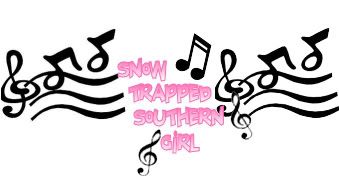 Saturday, November 04, 2006
Stealing a few moments

Last night was incredible - good friends, good food, cold beer - what more can you ask for! The little man child was so happy to see all his old friends again - it was like he never left.

I ate entirely too much but it was worth it. We are off to another one tonight - woohoo!

In my comments from yesterday's post I was asked if I posed the kitties in the sink...nope - I just walked in and there they were! Fluffy kitty girl like to drink out of the sink. I have walked in a few times and seen them sleeping in the sinks - what crazy kitties they are!

Sylvester likes to lay flat on his back like the middle picture a lot - he likes getting a tummy rub!

Also, in my comments yesterday my daddy is giving away secrets about me....I might have to have a talk with him about this...LOL just kiddding! Yep, as a kid I wouldn't get near an oyster - just shrimp. But in my defense - I will only eat them steamed now (sometimes raw) but I don't do the fried ones or oyster stew...ick!

OK - so I am off to hit the showers and go downtown...the weather is GREAT!
Posted by

Wendy aka Cheeky :: 10:04 AM :: 6 Singing with Cheeky



Sing with Cheeky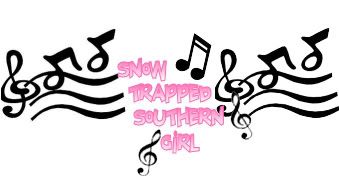 Friday, November 03, 2006
Meet Sylvester....

This is the newest member of the Cheeky household....




Just look at this...and let's not pay attention that the bathroom needed a serious cleaning just pay attention to the cats mmmmkay???




So we are off to Charleston today...Hope ya'll have a GREAT weekend...Cheeky who just loaded up her ipod and has so many things to sing...why don't ya'll make a request....
Posted by

Wendy aka Cheeky :: 8:36 AM :: 12 Singing with Cheeky



Sing with Cheeky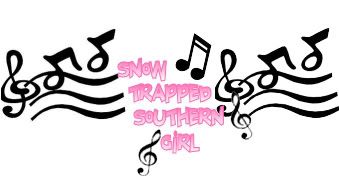 Wednesday, November 01, 2006
Let me get you caught up....

Lots of things have been going on during my blogging hiatus and let me see if I can get you caught up.

After posting my cards I had someone order 36 (of various designs) and someone else 12...cool huh? So I have been working on those quite a bit and having a ball doing it. Time in my scrapbooking/craft room is "MY" time and sorta theraputic ya know?

The kitties are getting along great now. They will chase each other around the house and play quite a bit but every now and then kitty girl will get fed up and hiss at the kitty boy...its funny. Not quite as funny as the animal WWE that my sister had at her house but we still get a chuckle.

This weekend we (the whole family this time) is headed to Charleston. We are going to fly into Charlotte and drive down on Friday. Friday evening we are spending with our former neighbors and we are having a serious shindig! Ready for this....we have tents, we have jump castles for the kids, we have frogmore stew, we have gumbo and the best part of all - 600 POUNDS of oysters ready for steaming! Yep you heard me right 600lbs!!! After the party we are going are seperate ways. The teenage daughter has made plans to spend time with her friends from the neighborhood and the man child is staying with our neighbors for the weekend. Not sure what I am doing Saturday day - might go to the market downtown for some shopping or the beach or who knows at this point. Then Saturday night ANOTHER oyster roast and southern BBQ at my job. Then everyone leaves me on Sunday to go to NC to see the family before heading back to MN on Monday. I am staying in Charleston for the week then on Friday I am headed to Charlotte for the Southern Living Christmas Show and I am stoked! I love this event and I missed it last year because I was prepping for the move. I am going to meet my mom and MIL and possibly my sister (if she can get off work).

I have been practicing on my calligraphy the last couple weeks. I haven't done it in a while so I am really rusty. I need new pens. If I can get the quality back I will be addressing my cards that way....just adds that little something extra.

Its November now which means we could get some significant snow at any given moment. They had several inches up north already - OMG what am I saying - I LIVE up north...they are taking over my brain...I am starting to talk like people from MN now...say it ain't so....YIKES!

Cheeky - who feels the need to bring out her southern roots (and we ain't talking about my hair ya'll) today....perhaps a little Alabama (say it like Forest Gump - Ala BAMA!!) will do the trick...Oh, play me some mountain music, like grandma and grandpa used to play. Then I'll float on down the river to a cajun hideaway....Drift away like Tom Sawyer, ride a raft with ol' Huck Finn. Take a nap like Rip Van Winkle, daze dreamin' again. Oh, play me some mountain music, like grandma and grandpa used to play. Then I'll float on down the river to a cajun hideaway....Swim across the river, just to prove that I'm a man. Spend the day bein' lazy, just bein' nature's friend. Climb a long tall hick'ry. Bend it over, "skinnin' cats."
Playin' baseball with chert rocks, usin' sawmill slabs for bats. Play some back-home, come-on music that comes from the heart. Play something with lots of feelin', 'cause that's where music has to start....Oh, play me some mountain music, like grandma and grandpa used to play. Then I'll float on down the river to a cajun hideaway...hey hey heeeey....
Posted by

Wendy aka Cheeky :: 8:34 AM :: 11 Singing with Cheeky



Sing with Cheeky