Friday, May 22, 2009
Poor little ducky....
So yesterday was a cool gray sorta day. Around 11:15ish I decided to take an early lunch and go get some new shoes. Well, because I haven't had a shoe fix lately and I needed some new sneakers since my got trashed last weekend in the mud....but I digress....
So as I am walking out of the glass building I hear this loud THUD and then see something fall out of the corner of my eye. I turned around and there it was....a duck....its partner had flown away when it heard the thud and didn't even come back to check on it....must of been a male. It was there with its little broken neck all twisted and on the glass was a big blood stain. I was going to try and help it but with a broken neck there really wasn't anything that could be done. A moment later it was gone to ducky heaven. I am sure he didn't mean to do it....there was a tree just in front of where it hit so I sure that it just thought it would fly through the limbs and be fine. Poor thing didn't even see it coming.
Posted by

Wendy aka Cheeky :: 5:53 AM :: 2 Singing with Cheeky



Sing with Cheeky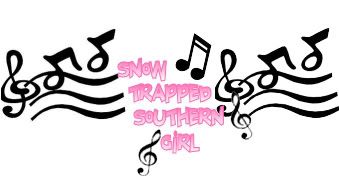 Tuesday, May 19, 2009
Another sunny morning

I am getting used to this. I like waking up and its sunny and not all gray and icky.

Last night was the season finale of 24. I am not sure how I feel about it. Of course it left me hanging but I don't know if it was enough to keep me excited about it in the fall when it comes back. Maybe. We will see.

I haven't had much time to play with my new goodies since Saturday. I hope to get some quality craft time in soon. Perhaps I will schedule a local crop and that will force me to do some work/fun!

I am sooo looking forward to the three day weekend.....not sure what we are doing. I have been wanting to go camping for months but seeing how its sooo late to try and think about going.....I don't know if it will happen.

Cheeky - who is off to tackle another Tuesday
Posted by

Wendy aka Cheeky :: 7:40 AM :: 2 Singing with Cheeky



Sing with Cheeky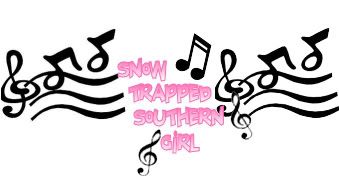 Monday, May 18, 2009
Anybody still reading out there?

Can't really blame you if you aren't. I mean....I have been such a blog slacker.

This weekend was GOOOOOOOOD. Saturday was the rubberstamp expo where this Cheeky....this one riiiiight here.....racked up! Oh yeah....she did.

Sunday, it was all about the mud. Went 4-wheeling and came home covered in mud. There will be pics to share....tomorrow cause I have to go through them all and get some good ones for ya.

Sunday night...SURVIVOR BABY!

Tonight....its the end of 24 and the end of my shows for yet another season. I don't quite know what to do with myself. I just may start feeling all empty inside.
Posted by

Wendy aka Cheeky :: 5:24 AM :: 5 Singing with Cheeky



Sing with Cheeky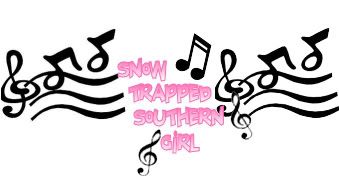 Tuesday, May 12, 2009
Mothers Day.....revisited

I had a really mothers day weekend. Yes, it was a weekend. It started with shopping and a movie and then for dinner Saturday I dined on shrimp, scallops and king crab. Yum! Sunday was a day of doing what I wanted to do. I got some nice gifts....a Vera Bradley handbag in raspberry fizz, a bird feeder (complete with bird seed), two plants from the man child (one tomato and one flower) and a gift card to Panera. Very nice day indeed.

How was your Mother's day?
Posted by

Wendy aka Cheeky :: 8:28 AM :: 5 Singing with Cheeky



Sing with Cheeky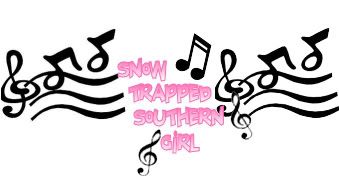 Monday, May 11, 2009
Space....

the Final Frontier, these are the voyages of the starship Enterprise. Its five-year mission: to explore strange new worlds, to seek out new life and new civilizations, to boldly go where no man has gone before.....


OMG.....if you haven't seen the new Star Trek flick - stop reading and go right now. I mean it go right this second....I will wait....

waiting.....

waiting.....

waiting.....

Oh? You are back now? Isn't it the BEST movie you have seen and a really really loooong time. OH I LOVE IT!!! I might just have to see it again. I don't care if you are a flaming geek (like me) or not you will love it. And its a must see on the big screen. It is totally worth the $$ you will spend. And while you are at it, get the popcorn and cherry icee too....you don't want to skimp on this ....you need the total movie experience!

The casting for this was perfect! My favorite was Bones (Dr. McCoy to you non geeky trekkies). And I loved how they worked in each characters signature "lines" - even Scotty. OH JUST GO SEE IT!!!!

And ummm as much as I liked Wolverine....this movie blows it out of the water....I know...I can't believe I am saying that either.....but....it does.
Posted by

Wendy aka Cheeky :: 5:17 AM :: 2 Singing with Cheeky



Sing with Cheeky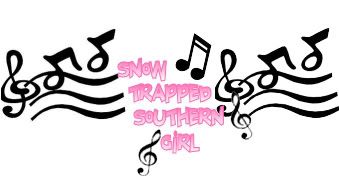 Tuesday, May 05, 2009
New Banner

Check this out ya'll.....





This is the banner for my etsy shop. Now its coming together. I listed my first item. I have more to list just didn't have the time or pics to do it last night. Its all coming together now!

And a HUGE THANK YOU to Mia for doing this for me. Girl you ROCK!!!!
Posted by

Wendy aka Cheeky :: 8:16 AM :: 3 Singing with Cheeky



Sing with Cheeky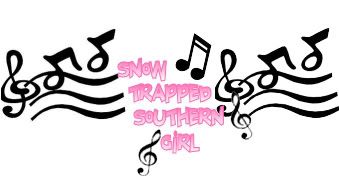 Monday, May 04, 2009
Too fast

The weekend went by a wee too fast for my liking. For some unknown reason I was awake at 5:30...AM....on a SATURDAY! So by the time 11 rolled around it felt like it should be 3! Went to see Wolverine. I liked it. Good theater or rental - whichever you prefer.

Since Saturday was NATIONAL SCRAPBOOKING DAY I of course spent sometime in my crafty room. Got quite a lot accomplished.

Sunday we headed out to the ATVfair in St. Cloud. It was small but it was nice to be outside for a while. Got some information on a local ATV club. Considering joining. We will see.

This is a quick post because I am headed out for another BUSY BUSY week.
Posted by

Wendy aka Cheeky :: 8:26 AM :: 3 Singing with Cheeky



Sing with Cheeky