Sunday, December 31, 2006
What do you do.....
When its New Years Eve, and you are having people over, and you run out of room in the fridge? Well, if you live in Minnefreakinsota, this is what you do....
The rain turned to snow this morning and we have about 3 inches on the ground and its coming down hard and heavy. This is the good wet packin stuff too. Good thing I don't have to go anywhere tonight (except across the street to the neighbors and well they can roll me home if they need too...yeah I know some people that would just love that one).
I hope everyone out there has a FABULOUS New Years Eve! My blogger buddies have really made 2006 fun and we just know that 2007 has a bunch more in store!
Posted by

Wendy aka Cheeky :: 4:06 PM :: 12 Singing with Cheeky



Sing with Cheeky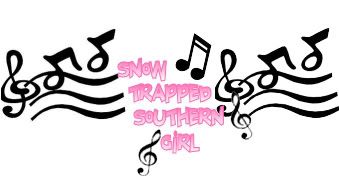 Friday, December 29, 2006
Random Friday

Yep its time to have a little brain dump.

Santa was good to everyone at Chez Cheeky. AND I got a scanner so now I can post all those really old pics of me with big hair and braces....I know you just can't wait for that...LOL

I haven't been as diligent about reading blogs this week. Been spending time with the kids since they are out of school. And no one is fighting....yet. I will catch up. I promise.

The man child took all the money he has been saving for the last year and added it to Christmas money and went out and bought himself something expensive. Yep, HE bought his very own PSP. With his OWN money! How cool is that?

Shell wanted to know what winter car mats were (she also wants me to come organize her after I am done here....I love organizing other people - its organizing myself that seems to be the problem..haha). See, up here in Minnefreakinsota, we get snow. Then everyone puts out salt, sand, slag, whatever to keep you from falling but it gets all over your shoes which ends up in your car along with melted snow. Not really good for the car mats so I went out last year and bought clear plastic mats to put down during the winter so my regular car mats stay nice.

The kitties are good friends now - except for Sugar (one of the visiting kitties), she still doesn't like any of them except her brother. She is a cross eyed Siamese so I suspect my kitties might be making fun of her which is why she still has the attitude. Taz and Sylvester are buds now and they both sleep on the bed at night. Taz either sleeps on my head or between my legs. Sylvester sleeps in the middle. Yesterday, Taz and Sylvester were snuggling on the bed - I think we might have a little Broke Back Mountain thing going on here......kidding kidding. They will be leaving us on New Years Day.

Tomorrow, I am going to Archiver's in Coon Rapids for a 12 hour scrap fest! Yep, I plan to get lots of work done. I have my pictures printed but that is as far as I have gotten. I need to get everything together. I am going to make a Weezer book and a Kitty book I think. Plus work on some other on going projects.

No really big plans for New Year's Eve. Shannon and John (the mommy and daddy of the visiting kitties) are coming over I think. There will be Pinot Grigio (Shannon's favorite), there will be games, there will be laughter. They are staying the night so it should be fun! I do have to go food shopping for munchies today.

I have adopted a soldier and I have started sending him care packages, cards, letters, etc. I have some ideas for future packages but if ya'll think of any cool things I could send or themes I could do - let me know.

My sis and her hubby will be coming up sometime in January - perhaps during the Winter Festival - WOOHOO!!!!

OK that's it for now....this brain is clean (spoken in the voice from the lady in Poltergiest).

Cheeky who is singing: a little Dan Folgelburg.....We drank a toast to innocence, We drank a toast to time...Living in our eloquence...Another auld lang syne....
Posted by

Wendy aka Cheeky :: 11:14 AM :: 4 Singing with Cheeky



Sing with Cheeky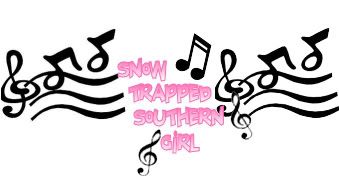 Thursday, December 28, 2006
Thursday Thirteen - Out with the OLD

Its that time of the week again. Time to come up with thirteen things where you learn all about me. Its the end of the year and that got me thinking that there are a few things I want to get done before the end of the year and ummm I don't have much time to do it so let me just get the list out and start checking them off....


#1 Get rid of the CRAP! There is disorganization EVERYWHERE and I just can't take it anymore. I want it cleaned out, put up, thrown away.....

#2 Get my car ready for winter. Now I know, its already winter but we really haven't had that much snow and when it snowed last week I was caught without my ice scraper and winter car mats. Need the get every thing in there.

#3 Print more pictures. I am going to a 12 hour scrap on Saturday and I don't have my pictures ready.

#4 Make the kids get semi-organized, whether they want to or not.

#5 Get past my current quest on Diablo. I have been playing this game for years - different characters, make new ones etc and I love it. My current character is stuck at a level and its kicking my bootay!

#6 Join the gym. Ya'll know how good I was doing this summer with my exercise and eating right? Well, I have slipped a little, not much, but a little and with it being so cold out doing the walk/run outside is not good. So I wanna join the gym and get started there. I want to go each day when my "story" (Y&R incase you wondered) is on so I can walk and watch at the same time.

#7 Copy my digital pics to a CD. They are all on the hard drive and we all know that ain't good.

#8 STOP SHOPPING (as much...hehe). Actually, its only been the holiday season that is bad. Looked at the finances and it is time to start building up that savings account. Although, I have to say, while we didn't save as much as we wanted this year, we did pay off EVERYTHING (except the house) so we are pretty much debt free.

#9 Schedule the man child's dental appt. After his cleaning last week it was discovered he needs to see a specialty dentist - he may need some dental surgery (AGAIN)...poor baby.

#10 The closet - if I haven't worn it in a year, or it doesn't fit - its outta here!

#11 Decide which room I am going to paint. I have options, just need to make a decision.

#12 Plan a trip. A little vacay.

#13 Clean out the brain and get it fresh for the new year (that comes tomorrow with my Random Friday post...woohoo).

Get the Thursday Thirteen code here!

View More Thursday Thirteen Participants
Posted by

Wendy aka Cheeky :: 9:33 AM :: 8 Singing with Cheeky



Sing with Cheeky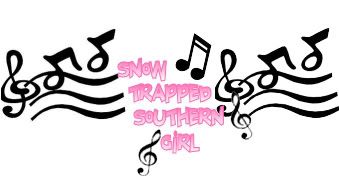 Wednesday, December 27, 2006
Santa was good........

I hope everyone had a wonderful Christmas. I certainly did. We had a really nice day of playing games, being silly, watching movies and eating Chinese (fa rah rah rah rah).

Yesterday, it was shopping! Looking for the bargain here and there. Not really looking for anything in particular. I adopted a soldier in Iraq and just got his name and address on Christmas day so I did get quite a bit of goodies for his first care package which I sent off this morning. We also hit the waterpark here by the house and had a really good time.

Today I am doing MORE shopping. The kids want to use their gift cards and so we are going to hit the outlets in Albertville and then drive up to St. Cloud and shop. Again, not looking for anything in particular.

The kitties have been good and are getting along. The first night and following day, it wasn't Kitty Girl that was the problem (ok so she was the instigator). Sylvester was busy doing her bidding. The conversation between Kitty Girl and Sylvester when they saw the new kitties was quite funny and I have it on video to share but I haven't downloaded it yet.

Still a few busy days ahead to spend with the kids while they are out of school.

Cheeky - who is off and running again....
Posted by

Wendy aka Cheeky :: 2:45 PM :: 5 Singing with Cheeky



Sing with Cheeky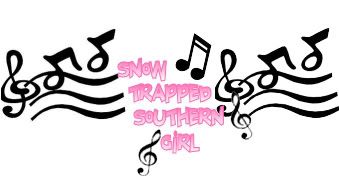 Sunday, December 24, 2006
For your listening enjoyment....

Merry Christmas to all my blogger friends! (even those that lurk and don't comment...hehe)

Now here is a little something for ya....ENJOY!!!
Posted by

Wendy aka Cheeky :: 9:47 AM :: 8 Singing with Cheeky



Sing with Cheeky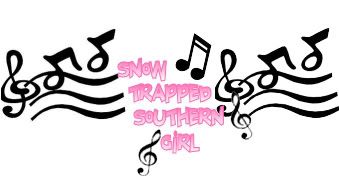 Thursday, December 21, 2006
And then there were FOUR and other random stuff

Remember this?




Photo Sharing - Upload Video - Video Sharing - Share Photos



Well, guess what? We are kitty sitting AGAIN for the holidays (we are talking two weeks ya'll - 4 cats in the house...I will be constantly scooping litter...) and well these two cats are coming back. Now I think Sylvester will be just fine. He has pretty much the same demeanor as Sugar and Taz (the kitties that are visiting). Kitty girl on the other hand...ummm she ain't gonna be happy. We will have the camera in hand ready to capture her behavior.


See this......




That is a picture of the RAIN we were supposed to get yesterday. Its not a lot but...we are getting more. Now the question is....will it stick around for Christmas???

Got some really really good news yesterday. At the company I work for, we get quarterly bonuses that are very generous. Well, I found out yesterday that there was a "special" bonus (outside of the usual quarterly bonuses) set aside just for recruiting (cause we kicked some butt this year)....and MY chunk of that bonus was waaaaaaaaay sweet!!!!! Lets just say I was shopping when I got the call and the people around me must have thought I won the lottery or something. Its a really nice surprise!

We have decided to do something different this year for Christmas dinner. Its only going to be us so....we have decided to go down to the local Chinese Buffet for dinner...and we will sing...Deck the hall with boughs of holry...fa rah rah rah rah rah rah rah rah (remember A Christmas Story?? - yeah that's gonna be us) And yes we will take pictures...haha (you think we're kidding..)

Shell sent me this - I scored 169.5 only because I missed ONE word - but I got the rest ALL right!! (like you thought I would miss them). Let me know if you played and how you did.






So that is it for Cheeky because right now she's gotta cut loose, footloose, kick off your Sunday shoes, please Louise, pull me offa my knees, Jack, get back c'mon before we crack....Lose your blues, everybody cut footloose
Posted by

Wendy aka Cheeky :: 1:10 PM :: 8 Singing with Cheeky



Sing with Cheeky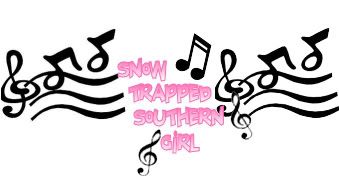 Thursday Thirteen - Its all about the Mommy

Happy Thursday Thirteen ya'll but before I get started with this post - Join me in saying HAPPY BIRTHDAY!!! to my Mommy!! Yep, today is my Mom's birthday - she doesn't blog but she does read mine so give her a little shout out in the comments mmmkay??

In honor of Mom's b-day, I thought I would dediciate my Thursday Thirteen to her. Now, as I was prepping this post yesterday, I emailed my Daddy to get some dirt on her. She saw the email and he has been threatened within an inch of his life not to devulge any information. Yeah, like that was gonna work....hehe. And now that the Christmas packages have been received - well its a free for all...hehe. I also asked my kids to say some things about her as well so I will put who said what after each one.





#1 She says this all the time, "I might have been born on the first day of winter but it doesn't mean I like the snow" (Cheeky)

#2 She likes to talk a lot (the man child - I thought this was funny)

#3 I hear from a little bird that she likes - no, is crazy for cactus juice with lime and salt (Pop)

#4 She has 3 brothers and 1 sister (Cheeky)

#5 She says "and whatnot" A LOT!!! I mean, too many times to count in one conversation...hehe (Cheeky)

#6 She likes to spoil me (the teenage daughter)

#7 She can make some mean non alcoholic punch - it may turn you in to an instant diabetic but man its good! (Cheeky and although I didn't ask, I think my b-i-l would agree)

#8 I hear that in her younger days she was a wild child - a real party animal (hehehe kidding kidding...or am I?) (Pop)

#9 She has a really good heart and is not afraid to give of herself when other people are really in need (I have seen this many times) (Cheeky)

#10 She is very sensitive to "loud" or overbearing smells. Walking through the cosmetics section in a department store = instant headache. (Cheeky)

#11 She was a Navy wife too. (Pop and Cheeky)

#12 She threatened my Daddy (hmmm is there a trend here??) after he traded a car after they had just gotten the title. He traded it for a caddie convertable - she ended up taking it away for herself - Go Mom! (Pop)

#13 She opened this year's birthday gift early - I think Daddy was just as excited for her to have it as I was for buying it haha (Cheeky)

Lord, its hard to be humble, when have a kid a great as Cheeky! And ummm sis....I know what you are thinking and ummm just Shut it! mmmkay?? LOL! (ohhh I can just see the comments coming now....LOL)

HAPPY BIRTHDAY MOM!

Get the Thursday Thirteen code here!

View More Thursday Thirteen Participants
Posted by

Wendy aka Cheeky :: 8:37 AM :: 19 Singing with Cheeky



Sing with Cheeky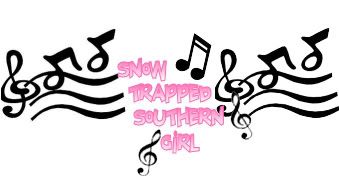 Tuesday, December 19, 2006
I have figured it out - man I am one smart Cheeky

I have been in a slump lately and I couldn't quite figure out why. Is it because I am in MN for another Christmas and its not even gonna be a white one? Nope, that's not it. Is it because we have all been sickly and I got a double dose? Nah, not that either. Is it because we are missing out on visiting with friends and family? ehh maybe. But I think I have figured out the real reason. It dawned on me as the man child and I had dinner together after his return to karate practice after missing several practices due to pneumonia (he is getting his green belt at the next graduation ceremony - woohoo). As I sat there eating, I realized that we are less than a week from Christmas and something was really missing and now I know what. It is my own personal little tradition. Something I started, with my very first Christmas away from home back in '91 that I spent alone while Mr. Cheeky was in the Navy. It was just me, a little puppy weezer, a sad little tree, and the only Christmas CD I owned - Elvis & Jim Reeves. Each night I would sit with Weezer, with all the lights out and my CD playing in the background. The next Christmas, the teenage daughter was just 4 months old, and so she joined in. Mr. Cheeky was gone again out to sea and I would sit there with Weezer on my lap and feed the teenage daughter her bottle and rock her until she fell asleep. Same CD playing in the background. She would fall asleep by the 4th song everytime. I continued the tradition with the man child. And it was always just me, weezer and them - Mr. Cheeky was not involved. It was MY thing. And even though the kids are no longer young enough to be rocked to sleep, or even to sit on my lap (well maybe the man child will still let me hold him on my lap from time to time) I have carried on that tradition every year. No matter where we lived, it was always just me, Weezer, the tree and my CD. There was just something completely wonderful and peaceful about it. Until this year. This is the first Christmas without my beloved Weezer. Not once have I sat in the peace of the evening with just the tree and my CD. Not once. Come to think of it, I haven't played any of my traditional Christmas CD's. And I miss that. So tonight, it will be me, Sylvester (cause he is a lap kitty) and Kitty Girl (even if I have to bribe her with ham or treats), the tree and my CD. And Lord help anybody that tries to disturb me. It just don't get much better than Elvis and Jim Reeves at Christmas for this southern girl.

Cheeky who in her best Elvis imatation(now wouldn't you like to hear that one...haha) is singing....Silver Bells....silver bells....its Christmas time in the city...ring a ling...hear them ring...soon it will be Christmas day....


Oh and btw - gift check - Cheeky's Mommy and Daddy sent a package and there were more gifts in there for Cheeky than anyone else (Woot!) OK only one more but it totally counts!
Posted by

Wendy aka Cheeky :: 7:22 PM :: 12 Singing with Cheeky



Sing with Cheeky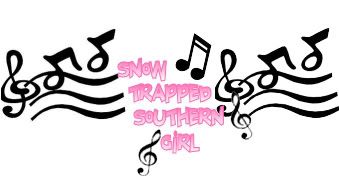 Monday, December 18, 2006
Enough is Enough Already and other Weekend Updates

I am about tired of this ya'll. Enough is enough. OK so it started with me getting puny and sickly over Turkey day. The the following week it spread to Mr. Cheeky and the man child (who now has pneumonia but is doing ok). Then last week the teenage daughter got it and now ITS BACK TO ME! It started yesterday with the painful sinus pressure. Then every few minutes someone would turn on the faucet that is my schnoze and it would pour water - so I kept the tissue box close by. My nose is all red like rudolph's and painful and raw. The head is still pressurized and ready to blow. Miserable....just miserable.

OK, so let's move on to other weekend events. Saturday, was intended to be a run the errands, take your time, no hurries kind of day. Wrong. Mr. Cheeky decided to take the kids shopping and you wanna guess what happened....he locked his keys in the truck. He calls me to find the spare set. They are no where to be found. I don't even think I have seen them since we moved here a year ago. So I go pick everyone up, bring them back, take the teenage daughter's friend home. While I am doing that, Mr. Cheeky gets an idea and calls the dealership and they can cut him a key but they close in 15min. I am not going to make it so the neighbor takes him. I come back, pick him up and take him to his truck. After all that I wasn't gonna cook - even though there was a lobster with my name on it waiting for me in my fridge. We got a little bite to hold us over and then did some shoppping. Got home, cooked and ate the lobster (mmm mmm mmmm) and watched Narnia - again.

Yesterday, they tried the shopping thing again and I stayed home. Feeling pitiful. But it was a Lord of the Rings marathon on TNT so I was happy about that (even though I have the dvds). I did turn it during the last one to see the Survivor finale. I was pleased with the outcome - I would have been happy if either one of them had won.

So that is about it. Nothing particularly exciting.

Present Check:
Mr. Cheeky: check
Teenage Daughter: check
Man Child: check
Cheeky: what is that - get out - there are presents under the tree with MOM written on them (no tag - just MOM written in marker...hehe) and that is ME!

Cheeky who is singing...Your love is like bad medicine, Bad medicine is what I need...Woah, shake it up just like bad medicine, There aint no doctor that can cure my disease...Bad medicine

I aint got a fever got a permanent disease, And it'll take more than a doctor to prescribe a remedy, And I got lots of money but it isn't what I need, Gonna take more than a shot to get this poison outta me, And I got all the symptoms, count 'em 1 2 3...

First you need (Thats what you get for falling in love), Then you bleed (You get a little and its never enough), On your knees (Thats what you get for falling in love)
And now this boys addicted cause your kiss is the drug...

Your love is like bad medicine, Bad medicine is what I need, Shake it up just like bad medicine, There aint no doctor that can cure my disease...Bad, bad medicine
Posted by

Wendy aka Cheeky :: 8:48 AM :: 11 Singing with Cheeky



Sing with Cheeky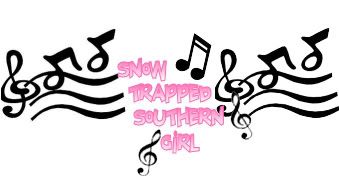 Friday, December 15, 2006
I Always Feel Like Somebody's Watching Me

OK so I really am becoming a cat lady. But I just couldn't help showing ya'll this. Kitty Girl has a new perch in my office (the throne is still there and we are still forbidden to use it). See this....







Yep, she has decided that one of the shelves in my office is a great place for her to park her prissy bootay and supervise my work. Talk about micromanaging...geesh!

The man child is home with me again today - poor thing is gonna hack up a lung. The fever is gone so that is good. He is really taking this like a trooper.


OK on to yummier things....

I am a slacker, I know that. And I have commented on a few blogs lately about a wonderful potato soup recipe that I have so I guess it is time for me to share it with you. Now keep in mind, I just use this recipe as a guideline - I add my own little twists.

Ingredients:
*1 Tablespoon of ham base (ok, nobody has this in their kitchen nor do they want to go buy it - so I just substitute a little ham - and it can be any kind and I usually use the smoked or virginia ham variety from the deli - basically my sandwich meat)
*1 Quart of Chicken Stock (I don't really measure, I just use a box of stock - give or take depending on the amount I am making)
*6 Tablespoons of margarine - divided (Hey, I didn't say this was healthy-just good)
*1/4 pound of onion diced (who really measures the weight of diced onion? - I just use one large one - or whatever I have on hand)
*1 pound of potato - diced (again I don't weigh it - I just look at it and say - yep that looks good and adjust the amount of stock I need to cover it for cooking)
*3/4 teaspoon of black pepper (now this I measure exactly - it is the perfect amount)
* 1 and 1/2 ounces of flour
*1 cup of milk (again I adjust for my taste - this is what makes it creamy so I will sometimes use whole milk or half and half or whatever is in the fridge and will adjust for the amount of potatos I have used)
*Salt to taste

Preparation:
Melt 3 tablespoons of margarine in your pot and saute the onions until transparent. Add the potato and pepper and stir until completely mixed. Add the chicken stock and stir (now remember this is soup so make sure you have plenty here but not too much or it will be watery). This is also where I add the salt and the ham. Just basically mince the ham - and add to the soup mix, you don't want chunks just the flavor. I would just use a few slices - depending on your preference. Salt to taste.

While the taters are boiling - melt the other 3 tablespoons of margarine (just nuke it in the microwave but don't forget to cover it) and mix in the flour to form a roux. Once the taters are fully cooked, slowly add the roux to the pot (little at a time and whisk good otherwise you will get lumps and that's just not yummy). This will cause the soup to thicken. Bring it back to a boil then slowly add your milk - again stirring or whisking (your choice) constantly. Once everything is mixed well remove from heat.

Garnish and serve (ok we garnish with some fried and chopped bacon, scallions, and shredded cheese - mmmm mmmm good).


So there you have it - Rachel Ray ain't go nothin on me! (Ok so she could totally kick my butt in cooking). If you make it let me know if you liked it - if you didn't you can just ummmm keep that to yourself mmmmmkay? If you added a twist of your own that just really added that little something extra - let me know too.

Posted by

Wendy aka Cheeky :: 9:16 AM :: 10 Singing with Cheeky



Sing with Cheeky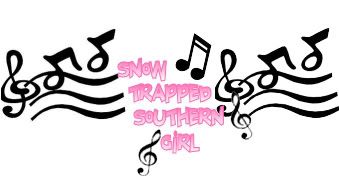 Thursday, December 14, 2006
Cheeky's Return to Thursday Thirteen and Other Random Things

In light of the Christmas season, I thought that I would do thirteen things about one of my all time favorite Christmas shows (its just not Christmas with out it)....Thirteen trivial things about How the Grinch Stole Christmas.

#1 The Grinch was animated (also co-produced and directed) by Chuck Jones. The same Chuck Jones of Bugs Bunny fame. He and Dr. Seuss had been friends prior to making the Grinch.

#2 Speaking of Fame....the composer of the three songs in the film were composed by Albert Hague - you know Professor Shorofsky from the movie and tv show Fame.

#3 Did you know that the song "Trim up the Tree" was actually a polka?

#4 There are 24 frames in each second of the film which include 12 individually drawn cells. There are over 17,000 cells in this movie - all drawn by hand.

#5 The singer of "Mr. Grinch" was not given screen credit for his work on the film. It was a mistake.

#6 The singer of "Mr. Grinch" was Thurl Ravenscroft. Listen closely, you know what else he is famous for? I will give you a hint.... "They're Grrrrrrreat!" Yep, he was the voice of Tony the Tiger until his death in May of 2005. Oh he also did another famous line in an animated movie.....can you guess what it is? I will post the answer tomorrow (and no googling to get the answer hehe).

#7 The book was written in 1957 by Dr. Seuss. The film came out in 1966.

#8 Dr. Seuss' real name was Theodore Geisel.

#9 Boris Karloff aka the original Frankenstein was the narrator and the voice of the Grinch.

#10 They had to get creative with the sound effects for the movie - listen closely....the seen where Grinch is sawing the antlers on Max' head....its violins.

#11 The voice of little Cindy Lou was June Foray - she was also the voice of Rocky the Flying Squirrel and Natasha Fatale on Rocky and Bullwinkle.

#12 The line "You're a rotter, Mr. Grinch" was censored because it was considered vulgar for television.

#13 In the book, the furry Whos live in structures that look like haystacks, and spend their days naked. They don't even have shoes, though the lady Whos have high-heeled feet.

So there you have it my friends - Cheeky's return to Thursday Thirteen. Did ya play? Let me know and I will come visit.



Now on to a few other things......We did not make it to the Holidazzle parade (but it goes on until the last week of Dec so there will be other chances). The man child came home with another high fever from school. I decided it was time to go see the doc. He has been battling this cold for much longer than the rest of us and over the counter meds weren't working. After chest x-rays, the doc confirmed what I already knew. He has pneumonia. I took him to DQ for ice cream while we were waiting for meds to be filled. He didn't even eat half of it - yep you know he wasn't feeling well if he didn't eat ice cream. We got home and he spent the rest of the afternoon in bed. After his fever broke he was feeling a little better but he is still worn down and hacking. He will be hanging out with me today. Not sure about school tomorrow but definately no hockey this weekend. We want to give the meds a chance to work and give him a chance to recover.

Also, I am still trying to comment but is seems that since I have not switched to the new blogger - I am getting my hand slapped so to speak. I can't comment on anyone who has the new blogger...ugh!

Cheeky - who is singing a little - Fah who for-aze! Dah who dor-aze! Welcome Christmas, Come this way! Fah who for-aze! Dah who dor-aze! Welcome Christmas, Christmas Day.

Welcome, Welcome Fah who rah-moose, Welcome, Welcome Dah who dah-moose, Christmas day is in our grasp, So long as we have hands to clasp...

Fah who for-aze! Dah who dor-aze! Welcome Christmas, Bring your cheer, Fah who for-aze! Dah who dor-aze! Welcome all Who's Far and near.

Welcome Christmas, fah who rah-moose, Welcome Christmas, dah who dah-moose, Christmas day will always be, Just so long as we have we..

Fah who for-aze, Dah who dor-aze, Welcome Christmas Bring your light


Welcome Christmas, Fah who rah-moose! Welcome Christmas Dah who dah-moose! Welcome Christmas while we stand, Heart to heart, and hand in hand...

Fah who for-aze, Dah who dor-aze, Welcome welcome Christmas Christmas Day!!

Get the Thursday Thirteen code here!

View More Thursday Thirteen Participants
Posted by

Wendy aka Cheeky :: 8:12 AM :: 26 Singing with Cheeky



Sing with Cheeky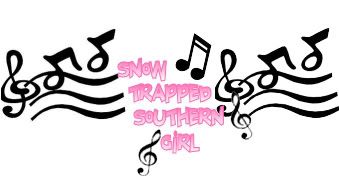 Wednesday, December 13, 2006
Its gonna be a busy day.....

Well this morning started with a rude awakening. I get up and somekitty had decided they needed to upchuck on my newly cleaned carpet at some point in the night. UGH! And of course neither one of them would fess up.

Today I have L.O.T.S. of crap to do today. A bunch of real work, lots of errands, and then when both of the kids get home, we will be heading in to Minneapolis to have dinner with a group of friends and then watching the Holidazzle Parade. Its starts early so hopefully we will be home at a decent hour. Normally that wouldn't be a big deal but I haven't slept very much the last couple of days and I am just tired and whiny.

Well, that's about it for this morning...there is a lot going on but nothing particularly interesting enough to write about.

Oh and for the record, I have been out there visitin ya'll but blogger will let me comment on some blogs but not others.....weird!....I just didn't want ya to think I forgot about ya.

Cheeky - who will sing a little....

Trim up the tree with Christmas stuff, Like bingle balls, and whofoo fluff. Trim up the town with goowho gums and bizilbix and wums. Trim every blessed window and trim every blessed door, Hang up whoboohoo bricks Then run out and get some more! Hang pantookas on the ceilings, Pile pankunas on the floor. Trim every blessed needle on the blessed Christmas tree...Christmas comes tomorrow, Trim you, trim me! Trim up your pets with fuzzle fuzz, And whiffer bloofs, and wuzzle wuzz. Trim up your uncle and your aunt, With yards of whofut flant. Trim every house in Whoville from the cellar to the roof. Hang up a mile of dafflers, And three miles of snaffer snoof! Hang dang-donglers on the bathtub, Trim the occupant the with floof, To every home in Whoville and to every blessed Who Christmas comes tomorrow, Trim me, trim you! Trim up the tree with Christmas stuff, Like bingle balls, and whofoo fluff, Trim up the town with goowho gums, And bizilbix and wums...Trim up the tree with bizilbix and wums.....
Posted by

Wendy aka Cheeky :: 7:39 AM :: 5 Singing with Cheeky



Sing with Cheeky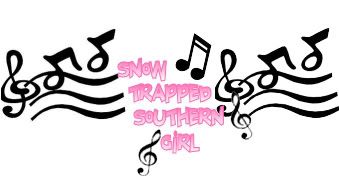 Tuesday, December 12, 2006
WWK - aka Kitty Wars

I love my kitties - I really do. But sometimes they just have some serious attitude and its really funny. Take for example Kitty Girl (and that is what we call her instead of Lafawnduh - its just seems to suit her better). Look at her....
















She is all pretty. She is really soft. You think she would be loving to look at her but as you have read in the past - nope, she is just a big priss. I mean she sits most of the time with her front paws crossed like she is the Queen Bee of this castle (ok I let her think that but we all know its me). But as prissy and pretty as she is - she is one Bad Ass Kitty! And I swear, even though she was fixed when we got her, she had to be PMSing the last couple of days and yesterday was the worst. Poor Sylvester got whooped up on every where he went yesterday. He couldn't get a break.

At one point, he was playing in a box in the hallway....minding his own business. Nope, Kitty Girl was not having any of that, she just struted on up to him and POW right in the kisser! See the fear in Sylvester's eyes. He knew it was coming.





Then, after running him off, she gets in and takes over. Sylvester just walks by and POW again. But this time I caught her in the act. But blogger won't let me post it - Grrrr Blogger!


Now look at this....She was under her throne in my office (and Lord help anyone that puts anything on her chair or any other person or animal that sits there). This is where she lays most of the day while I work (either there or on my desk). Sylvester just walks by and well....see for yourself. OK so she is mostly all screaming and slapping (she doesn't have her front claws so Sylvester wasn't getting hurt, he does have his claws but is pretty tolerant of her and her crap). OH and don't look at the mess - I had been wrapping and packaging ebay all morning so - no comments about that mmmmkay??




Photo Sharing - Upload Video - Video Sharing - Share Photos



After they went downstairs, I had to break it up. They were too close to Christmas decorations and I didn't want anything getting broken. But Kitty girl was like that ALL.DAY.LONG.

She seems to be in a better mood today.

Gift update: still NOTHING under the tree for Cheeky - I did however get my package from Shell (and girl I LOVE IT!). She had a suggestion of putting that under the tree just to mess with the rest of the family and make them wonder who its from - I think I like that idea...hehe

Cheeky who is singing....some Ted Nuggent-Cat Scratch Fever....

The first time that I got it, I was just ten years old. I got it from some kitty next door. I went and see the Dr. and he gave me the cure. I think I got it some more...They give me cat scratch fever...Cat scratch fever!
Posted by

Wendy aka Cheeky :: 7:30 AM :: 8 Singing with Cheeky



Sing with Cheeky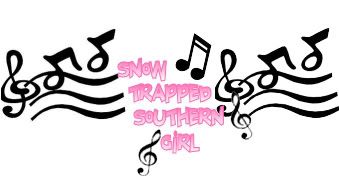 Monday, December 11, 2006
Hockey...hockey...hockey....and other weekend happenings

But wait, before I go any further with this post - I have to give on big ol hillbilly shoutout to my girl PATTI! Honey, you so totally ROCK! Ya'll go on over and visit and tell her how much she rocks!! See this pic...




...its from Patti and its stuff with the palmetto on it for Christmas and I LOVE IT! Oh and I have to share this too. See that "W" there - well its a wash cloth and soap with my initial on it (from the real name - bet you already guessed what it is now)...anyway, I think its great and as I was going through the package the teenage daughter was with me cause she loves that kinda stuff too ....let me give you the conversation:

Teenage daughter: What's that?
Cheeky: OH that is cool - its a cloth and soap with my initial on it (now she knows I like stuff with my name on it - always have always will and how Patti knew this well, I guess it takes a southern girl to know a southern girl).
Teenage dauther: You know what she is trying to tell you don't you?
Cheeky: huh?
Teenage daughter: She is trying to tell you, you smell! (giggles here)
Cheeky: Smart butt! (giggling)

Yes, I have said it before and I will say it again, I have raised a couple of smart elects!


OK so on to the weekend...so Friday night I decided that I wanted out of the house again. So off to BWW we went for some wings and trivia! I love playing trivia (but you probably already knew this about me). Came home watched some TV and there was this commercial for Time Life sounds of the 70's CD's. I have the 80's (of course) and I love them. So of course I had to watch this informercial and I knew 99% of the songs! So here I am on the couch singing away and Mr. Cheeky is looking at me like I have two heads and says "I don't know any of those songs" and so of course I had to keep on singing even more and I had to watch the whole thing (he was being tortured)...haha. It was a good night. Went to bed, went right to sleep but the problem came at 5:30AM! on Saturday morning. Kitty girl, who you will recall is a little prissy and a "look but don't touch" kind of kitty decided she wanted some lovin' at 5:30AM! and she comes up to me and starts rolling all over me. Then kitty boy decides to give me his version of an alarm clock with loud meowing in my face. Ya'll this cat has one loud meow. It is insane. I guess they thought I was supposed to be up. So of course now I AM up. No one else got woke up but ME! So off I go to the kitchen for some chocolate milk and downstairs to start the fire and watch some TV. I thought I would fall back asleep but nooooooo.

Took teenage daughter and her friends shopping for their dresses for the dance next Friday. The dress SHE (this is important here) picked out is a modernized version of an extremely SIMILAR dress I had at my freshman year Christmas dance. No kidding ya'll. So I guess she really is like me in a lot of ways - she may not look like me but she can be goofy, silly, funny, and sensitive like me. Anyway, I was reminding her of that dress (she saw it in a picture once) and she said I needed to scan that picture of me and then put it with her picture and put it on here. I think I will have to do that this weekend after she gets dressed up and I take her picture. I need to see if one of the neighbors has a scanner. Then I took the girls out for lunch at Chipotle and then headed home. At this point I was starting to feel tired from being up so early.

Then the man child had his very first hockey game late in the day in St. Cloud. Off we go. I had to stop and get an energy drink cause I just didn't think I would make it. First off, he was too cute all padded up in his gear. I was really proud of him. He did so good for his first game. The teenage daughter hasn't seen him skate since he started and she even commented on how well he can skate now. He played right wing for this game (they will switch positions each game) and they changed the line up every minute and a half so he got LOTS of playing time. And they played FULL ICE - I was impressed these little kids could do that much skating. For his first time ever playing he did soooo good. He needs to work on his puck control a little but I was one proud momma!!






Then off the ice, jump in the car, ride 40 minutes to get home, kick the kids out of the car, take off again for another 55 minute drive to down town St. Paul to see the Wild play hockey! I was really tired on the way there and riding in a car from St. Cloud to St. Paul was kicking my bootay. The Wild game however was really really good. We played the Blackhawks and there were some really good plays from both teams (there will be more hockey PSA's later this week- this post is already long enough). So the game was exciting enough to keep me going. We won 5-4 in OT and Parrish got a hat trick in OT, it was great! Now, we had an invite to go out after the game for Suzanna's b-day (happy b-day girl!) but I was totally whipped and just couldn't do it. As soon as I hit the car, I laid the seat back and rested all the way home. Passed out (from being tired not drunk, I only had bottled water at the game - it was as expensive as beer though) when I hit ths sack.

Sunday. Man child and Mr. Cheeky were up early for more hockey practice - I slept in. They came home and the man child played with his friends and Mr. Cheeky went to play with his (he went ice fishing for the very first time). I got up and I had this really strange feeling. I mean really odd. It was foreign to me. Like I was possessed or something and I think it was contagious cause the teenage daughter seemed to have a touch of it too. We were DOMESTIC!! We made lots and lots of holiday treats. We cleaned up the kitchen. We did laundry. She cleaned her room (without being told - this is MAJOR). I cleaned out my bureau because I didn't have room for the winter clothes. I threw out (I know somebody just passed out when I say I threw something away and you know who you are) a big ol garbage bag full of clothes and crap! We took a break for a snack and then we were back to it. AMAZING! She changed the kitty litter voluntarily. Then we made dinner together (our famous - ok so we think its famous - tomato basil pasta - its a recipe I made up and its YUMMY!). Whatever this strange affliction was, it seems to have left now.

So, that is the weekend in review. Whew, I am tired again just from writing it all out...LOL

So, that was my weekend.

Cheeky...who wants to sing but just realized she has an interview to conduct and so she can't sing right now....LOL
Posted by

Wendy aka Cheeky :: 7:36 AM :: 6 Singing with Cheeky



Sing with Cheeky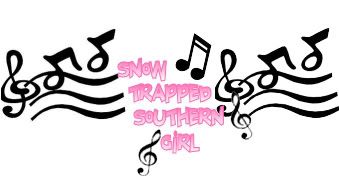 Friday, December 08, 2006
Guess who is in town???

The hookie in all her red high heeled glory. Puh-lease! She didn't have talent on American Idol, but that's not gonna stop her....nope!

That's it - that's all I got for ya today...well that and this........


Posted by

Wendy aka Cheeky :: 4:18 PM :: 6 Singing with Cheeky



Sing with Cheeky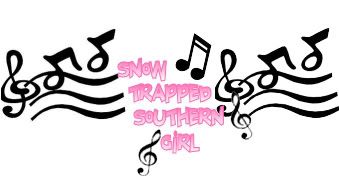 Thursday, December 07, 2006
Dang! It's Chilly

Current temp as I sit here typing: 1 (yeah - you read that right - ONE!). Wind chill...... -18. Poor teenage daughter has to stand out in that to catch the bus. OK OK even though she catches the bus right beside the house, I am gonna warm up the car and let her wait in there....cause I am nice like that.

Thought I would do some random things today - you know, time to clean out the brain.

I am feeling rather proud of myself this season. ALL of the gifts for my side of the family in NC (parents, sister, b-i-l, niece, nephew, cousins kids~we only buy for the little ones when we get that far out~, everybody) IS DONE!!! So I will be wrapping and getting a big ol package together in the next couple of days!

The man child is still doing really well in karate. He is about to get his green belt. His goal was to have it by the holidays. Graduation to the next level is once a month so if he doesn't graduate next Tuesday he will in January (second Tues. of the month) so in my mind that is pretty darn close to making his goal.

The man child's first hockey game is this weekend - last Sunday's game was changed to a practice.

There is something strange going on. Am I the only one that is in the Christmas spirit this year or do people up here not get "into it"? Yesterday, as I was finishing up my shopping, I noticed I was the only one in red, the only one with goofy Christmas stuff in her hair (a headband with little jingly bells), the only one with really silly earrings. Come on people....get goofy with me mmmmkay???

The teenage daughter has a consult next week with the orthodontist...wanna guess she will be getting for Christmas??? She is excited (poor misguided child).

Yesterday afternoon, I started addressing my Christmas Cards. If you want one and haven't sent me your addy you better hop to it soon.

This is the pic of my kitty in the middle of the blanket I am working on that I tried to post earlier this week....




Gift count: STILL nothing under the tree for Cheeky.....


Cheeky who is singing (oh and Sis...I heard this yesterday in the car and immediately thought of you and couldn't wait to get it on here - click this link so you can hear it and sing along ya'll)

I want a hippopotamus for Christmas
Only a hippopotamus will do
Don't want a doll, no dinky Tinker Toy
I want a hippopotamus to play with and enjoy

I want a hippopotamus for Christmas
I don't think Santa Claus will mind, do you?
He won't have to use our dirty chimney flue
Just bring him through the front door, that's the easy thing to do

I can see me now on Christmas
morning, creeping down the stairs
Oh what joy and what surprise when I open up my eyes
to see a hippo hero standing there

I want a hippopotamus for Christmas
Only a hippopotamus will do
No crocodiles, no rhinoceroses I only like hippopotamuses
And hippopotamuses like me too

Mom says the hippo would eat me up, but then
Teacher says a hippo is a vegetarian

There's lots of room for him in our two-car garage
I'd feed him there and wash him
there and give him his massage
I can see me now on Christmas
morning, creeping down the stairs
Oh what joy and what surprise when I open up my eyes
to see a hippo hero standing there

I want a hippopotamus for Christmas
Only a hippopotamus will do
No crocodiles or rhinoceroseses
I only like hippopotamuseses
And hippopotamuses like me too!
Posted by

Wendy aka Cheeky :: 7:28 AM :: 9 Singing with Cheeky



Sing with Cheeky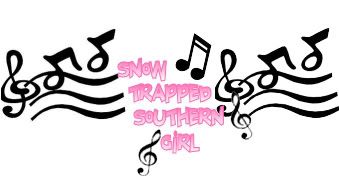 Tuesday, December 05, 2006
Gifts for the Mail Nazi

I like our mail carrier. At first I thought she was a little on the witchy side but I turned on the southern charm and she mellowed out very quickly. We now have a nice relationship and she really looks out for me (so does the superviser). Of all the people in MN that provide service to me on a regular basis, I have to say that these two really are great. My neighbor across the street however, can not stand our mail carrier and calls her the mail nazi (and yes there is a story behind that). I think its kinda funny actually. I guess it just goes to show that if you give a little kindness, it will be returned (ok sometimes, not all the time). Anyway, because of she goes out of her way at times for me, I would like to get her a little something for Christmas, problem is, I have no idea what. She is a nice lady but I really don't know all that much about her. Any suggestions?

Gift count:
Teenage daughter: check
Man child: check
Mr. Cheeky: check
Cheeky: NOTHING!

Cheeky - who is singing....a little Redneck 12 Days of Christmas....

Twelve-pack of Bud
Eleven Wrastling tickets
Ten o' Copenhagen
Nine years probation
Eight table dancers
Seven packs of Redman
Six cans of Spam
Five flannel shirts
Four big mud tires
Three shotgun shells
Two hunting dogs
... And some parts to a Mustang GT!!!!
Posted by

Wendy aka Cheeky :: 10:08 AM :: 9 Singing with Cheeky



Sing with Cheeky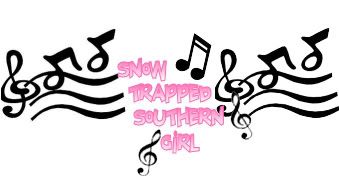 Monday, December 04, 2006
Weekend Update - with your hostess - Cheeky

Friday was just a bum day. After getting the news about my friend Lisa on Thursday evening, I got some more disturbing news Friday morning and it put me in even more of a funk. The best boss anyone in the world could ever have told me she also has breast cancer. I was floored. She was the one that brought Lisa and I together. She was my boss in Jacksonville. She came up a few months ago and we had lunch together. That was the weekend she found it. She is going through chemo and the outlook is good. This is another amazing woman who has had to deal with some very difficult things in life. I hope and pray that everything will work out ok for her.

So, because I was in a funk all day long Friday, I informed Mr. Cheeky that I was not about to sit in this house Friday night. I needed to get out. I needed a change in scenery and the kids were not invited. We went to dinner. AND the food was GREAT. AND I had a coupon for $5 off! Now, before leaving for dinner, I had ordered pizza for the kids. You know the 3 for $5 each deal. Well, came home and umm there were still 2 and half pizzas left. Highly unusual because usually each kid will eat an entire pizza by themselves. The man child was laying in bed. Again, highly unusual. I checked him. He had a fever of 103!!! He was fine when I left for dinner. So it was a long night of medicating him.

Got up Saturday, temp was 101. Another dose of meds and then BAM! it was gone - just as quick as it came on. Mr. Cheeky went to an ice fishing show with his friend (can't be as much fun as a scrapbooking show). I stayed home with the kiddies and you know what we did - CLEAN! Top to bottom. Scrub scrub scrub. That was pretty much the extent of the day. In the evening we just watched TV, it was Harry Potter movies 1 and 2 on the family channel - yeah we are exciting like that.

Sunday - the man child had hockey practice. Then he and Mr. Cheeky went skating again while the teenage daughter and I went shopping Woot! Came home, teenage daughter went to babysit and I worked on a blanket that I have been working on for over a year now (actually I worked on it off and on all weekend) because you can only work on it in the cold months because its so big you have to cover up with it while you are working on it - geesh. And of course the kitties think they have to be all up in it.....check it out...ok there was supposed to be a pic here but blogger is being a pain and not cooperating this morning.

Christmas tree update: Lots of gifts...looking good. But wait, there is something wrong...still NOTHING (zip, zilch, zero, nada) under the tree for Cheeky - this is getting worrisome ya'll.....

Cheeky who is singing...You're a mean one, Mr. Grinch. You really are a heel, You're as cuddly as a cactus, you're as charming as an eel, Mr. Grinch, You're a bad banana with a greasy black peel!
Posted by

Wendy aka Cheeky :: 9:34 AM :: 7 Singing with Cheeky



Sing with Cheeky