Wednesday, October 06, 2010
SCORE!
Well not in the jeans department but I did get a great dress that was normally $80 for $13 on the last chance clearance rack - I love a good sale.
Spent the day yesterday shopping and had really great day. After coming home and making dinner, spent some quality time in my weed garden (ha!) where a pencil thin but very long snake was discovered. He was moving very slow so I think the cooler weather is getting to him. He was scooped away with gardening tools and set on a different path....outside my garden. So he will live to tell the tale.....until the cold gets him. Now the funny thing is when I said the word "snake" manchild ran for the hills. Instant. No thought, just gone. HA!
Today there isn't a lot on the agenda. Just get some things done around the house in preparation for the weekend and coming week. Tonight's dinner - is clean out the fridge night.....could get interesting....haha!
Cheeky - who is off to instigate trouble between friends with a special football snap.....double snap with your back end in motion (hahaha Gabby and Suzi that's for y'all).
Posted by

Wendy aka Cheeky :: 8:51 AM :: 1 Singing with Cheeky



Sing with Cheeky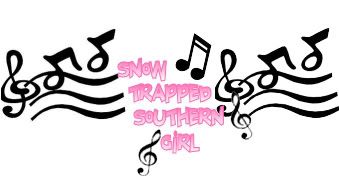 Tuesday, October 05, 2010
I am on the hunt.....

For a good pair of jeans! It's that time of year again when the air turns cool (as much as I LOVE the heat - FALL is my favorite time of year - cool mornings, warm sunny days....but I digress) and you need a good pair of jeans. I have none. Not one single pair. OK that's a lie....I have 5 pairs and they are ALL.TOO.BIG. Like falling off of me too big so even if I wear them with a belt they look bad.

Now having a good pair of jeans is worth their weight in gold. But the search for that great pair - can be a long and tedious process. Find a pair that looks good, go to the dressing room, undress, dress, not sure if you like them (do they look good on? do they make your butt look big? do they fit in the butt AND the waist? and what about the legs? are they cut right?), undress, dress back in your original clothes and repeat process again 50 more times. Then there is the money factor. I hate paying a lot for jeans. I would rather spend that money on something else....but then again if they are GREAT jeans - sometimes you have to bite the bullet.

Oh - and I need fall shirts too. Literally me and another person could fit in my fall shirts - at the same time. Now this means they are totally comfy for wearing around the house but shouldn't be worn in public. I know - this is a good problem to have - everything being too big!

So today's agenda will go something like this....wake up (done), get some go-go juice (done), play on facebook (done), blog (in progress), wake manchild for school and make him breakfast (will be doing this in 45 mins), take manchild to school, come home and go for a run (didn't go yesterday), shower, eat a little something while playing on facebook, fight with the printer some more, then head out for a day of shopping, hopefully score a few deals, come home, unload the bounty (if I have one), make dinner (tonight its pork chops, pasta salad and baked beans), the rest of the evening is to be determined at that point.

Cheeky - who wants to know - what will YOU be doing today?
Posted by

Wendy aka Cheeky :: 6:13 AM :: 2 Singing with Cheeky



Sing with Cheeky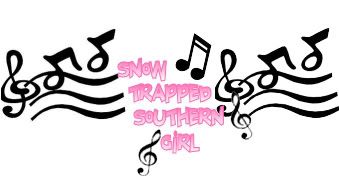 Monday, October 04, 2010
Weekend Update

With your hostess....CHEEKY!

Where to start....Friday night date night with the man. Had a perfectly grilled honker with taters and a bottle of Pinot Noir....yummy! Settled in to watch Iron Man 2 (I saw this in the theather with manchild when it came out) and the man fell asleep on the couch - HA! Guess I am one exciting date - or the Pinot kicked in....I will go with the Pinot kicking in HA!

Saturday was World Card Making Day (woot woot!) so I spent some quality time in my crafty room finishing up my Halloween cards. All that is left to do is address and decorate the envelopes and I am done with Halloween.....now moving on to finish my Christmas design. I have been tweaking it a bit. I also got received a package on Saturday of supplies and goodies that I ordered last week so that will help with the design. Hopefully I will start actual production sometime in the next week or two. Went for my little run (can you believe it?) and then proceeded to make a really yummy dinner - my famous HOT WANGS! B-dubs ain't got nuthin on me (and y'all know how much I heart my b-dubs)! OK yes they do but not in the traditional wing department. On the traditional wings I have them beat but on the other flavors - they rock!

Sunday - the morning started out slow which is nice. Then one of Teenage daughter's friends from when we lived in Charleston came for a visit. She is going to college at USC which is just a few mins away. Had a really great time visiting with "A" and hope to see her again soon.

Oh wait - Sunday dinner was baked Spaghetti. YUM!

A few things that I learned this weekend? Kitty girl loves her some pizza bones and ruffles chips. She will almost knock you down for a pizza bone. LOVES it! Silly kitty. OH and I about fell over when she came and sat down beside me.....like right beside my leg.....for half an hour last night. She has become much more affectionate since we moved and I like it!

Cheeky - who is off to wake up the manchild - time for school!
Posted by

Wendy aka Cheeky :: 6:57 AM :: 1 Singing with Cheeky



Sing with Cheeky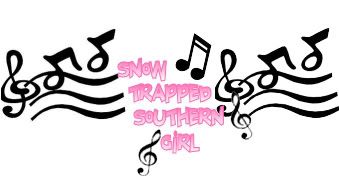 Friday, October 01, 2010
Guess it must be true.....

I think I am back in the swing of things as far as blogging is concerned. I have managed to blog every day this week - woot woot for me! HA!

Today is shaping up to be a rather busy day. Lots to do and lots of errands before my last "free" weekend for a while. Next week we are headed to NC for the weekend. The weekend after that we are headed to the beach. The weekend after that I am headed to Concord, NC for Christmas made in the South (yes my friends, its that time of year where the Christmas craft shows begin - LOVE IT!). The weekend after that is Halloween. So the month of October is already planned out for me and its only Oct 1st! November's calender is getting full too but, I am not complaining. Oh no....not me.

In other news, manchild has taken to calling me "woman". I guess it could be worse - HA!

Cheeky - who, in honor of Friday night, is heading to the meat market to get a big fat honker for dinner.......don't hate.
Posted by

Wendy aka Cheeky :: 8:53 AM :: 3 Singing with Cheeky



Sing with Cheeky